And if It's Not Good for the Jews?
In a country where history makes headlines, Prof. Ariel Toaff's book "Bloody Passovers: The Jews of Europe and Ritual Murders," on Europe's Jews and blood libels, has not surprisingly sparked a storm. In the controversy that has engulfed this scholar - who also happens to be the son of a former chief rabbi of Rome, Elio Toaff - the institution where he teaches, Bar-Ilan University, is maintaining almost total silence. The university has only recently emerged from the defensive posture it was forced to assume in the wake of the discovery that prime minister Yitzhak Rabin's assassin, Yigal Amir, was one of its students (some Bar-Ilan officials claim the university went overboard in its apologetics at the time). Today it has a new headache: It is now being reported that Toaff's book shows that there might have been some truth to at least one blood libel - the one in which the Jews of Trent were accused of murdering a child named Simon and using his blood to bake matzot for Passover in 1475.
Now that Toaff has returned to Israel from Rome, where he went for the book's publication in Italian, Bar-Ilan president Moshe Kaveh has asked to see him. Toaff's colleagues, most of whom have not read "Bloody Passovers," are in the meantime focusing on his motives, with the explanations ranging from a simple urge to publish, to being connected to his relationship with his father, who played a pivotal role in effecting a major change in relations between the Jewish world and the Roman Catholic Church. It was he who hosted the late Pope John Paul II when the latter paid a historic visit to a Rome synagogue in 1986.
It would have been far easier to dismiss the book if the author had been Christian. Then the dilemma could have quickly been solved by branding the scholar an anti-Semite. It's also easy to dispense with radical Diaspora Jews who not only attack Israel's policies but also sometimes challenge its very right to exist. They can simply be dubbed self-hating Jews. The matter becomes much more complicated when a Jewish scholar from a religious Jewish university touches on an issue that arouses primordial Jewish fears.
For Jews throughout history, blood libels, which metaphorically reenact the accusation that the Jews killed Jesus, were not simply a question of image; they were a matter of life and death. Some scholars believe they still jeopardize Jewish survival because they turn anti-Semitism into a rational argument. "I am less worried about the ramifications in Europe, which is currently undergoing a process of secularization," said Hebrew University of Jerusalem professor Israel Jacob Yuval, who teaches Jewish history. "However, I am very concerned about reactions in the Islamic world, where a story like this could ignite passions and be utilized for other purposes."
Yuval, who totally rejects the possibility of any truth behind the blood libels, given the precarious nature of the Jewish minority's existence in medieval Europe, himself became a target for academic attacks in connection with this emotionally charged topic. In 1993, he published an article in which he argued that 12th-century European blood libels were related to Jewish behavior during the First Crusade, when, in acts of martyrdom, Jews committed suicide and killed their own children. Yuval investigated the way reports of these acts were distorted in Christendom, where it was claimed that, if Jews could kill their own children, they most certainly were killing Christian children. Although he argued that the blood libels were groundless and were merely a Christian fantasy, he came under severe attack from his academic colleagues. Scholarly articles maintained that he had made the Jewish victims responsible for the blood libels, and that he was desecrating their martyrdom. He later learned that people had even called for his dismissal from the faculty. Despite his own experiences, he does not believe that scholars should refrain from publishing what they consider to be valid findings.
Although Bar-Ilan claims it has no intention of hurting Toaff's academic standing, the whole affair raises the issue of academic freedom of expression in Israel. The issue became a matter of public debate in the controversy over a University of Haifa master's thesis. Theodore Katz, a graduate student, argued that the Israel Defense Forces' Alexandroni Brigade conducted a massacre in the Arab village of Tantura during the Israeli War of Independence. In a letter the commander of the operation circulated among the brigade's former members, he claimed that the "feelings of frustration and humiliation are only comparable to the emotions generated by a blood libel."
One thing is not disputed in Israel's academic community: The limits of freedom of expression are determined first and foremost by the academic level and the correctness of the research methodology. Everything else, though, is a matter of dispute. Some Israeli scholars maintain that, as long as a study meets academic criteria, no subject should be censored or banned; others claim that researchers should censor themselves and should always consider whether or not their work is "good for the Jews."
"I think that administrative measures should not be applied in the determination of the boundaries of academic freedom," observes Bar-Ilan's Dr. Ze'ev Hanin, who teaches political sociology. "However, scholars should not only try to be right; they should also think whether what they are doing is wise. Nowhere in his study does Toaff conclusively state that Jews used Christian blood; his book is rather an intellectual game of analogies. If that is what has been published, then this scholar lacks both culture and taste. He must take into account the responsibility he is assuming for the ramifications this book will have." Hanin admitted that he himself would never publish such a study. "It is all a question of my own academic culture," he stated categorically. "His findings are not 100-percent certain. That is why I ask myself not what kind of scholar Toaff is, but rather what kind of a person."
While Hanin talks frankly about his own personal limits of academic culture, others speak of censorship imposed upon them, generally from political motives, via methods akin to "academic terrorism."
Historian Moshe Zimmerman, a Hebrew University professor, has personally experienced such censorship. Zimmerman, who loves being provocative, once stated that the Jewish settlers in Hebron were raising their children along the lines of the Hitler Youth. To this day, he argues that the analogy was the product of academic research. The result was dismal. "My colleagues demanded that I be sacked," he recalled. "Although I was not dismissed, my possibilities of promotion at the university narrowed. In my case, as in Toaff's, there was talk that the 'university's donors are starting to get upset.' And that is certainly a threat."
Dr. Ron Breiman, a member of the right-wing Professors for a Strong Israel, naturally thought differently. For him, everything is political: "We abuse academic freedom of expression. Even if factually, Toaff's study is correct, what has it produced besides sensationalism and the blackening of the Jewish people's name for generations to come? A research study like this, published supposedly in the name of academic freedom, erodes the moral validity of banning Holocaust denial. Those who support absolute academic freedom must accept Holocaust denial, as it is presented in research studies in which scholars challenge whether the Holocaust ever occurred or question its scope."
Nevertheless, Breiman opposes any sanctions against Toaff: "I would expect him to show personal responsibility. There is enough anti-Semitism in the world." In this context, Zimmerman offered an interesting possibility. Any Jew who feels personally humiliated and injured because of Toaff's study and believes it possible to prove that the methodology used to reach his conclusions was faulty has the option of initiating legal proceedings against him. There is a precedent for such action: The "Protocols of the Elders of Zion" was brought before a court of law in Switzerland in the 1920s to determine whether it was a forgery. However, in light of his own experiences with the judiciary here, Zimmerman believes that Israeli courts do not like to get involved in disputes between historians.
Everyone in this debate agrees that Toaff has got himself into hot water. "This personal drama," said one colleague, "will change his life. Yet, on the other hand, how often have historians made the front pages in Israel and the world?"
SUBSCRIBERS JOIN THE CONVERSATION FASTER
Automatic approval of subscriber comments.

NOW: 40% OFF
ICYMI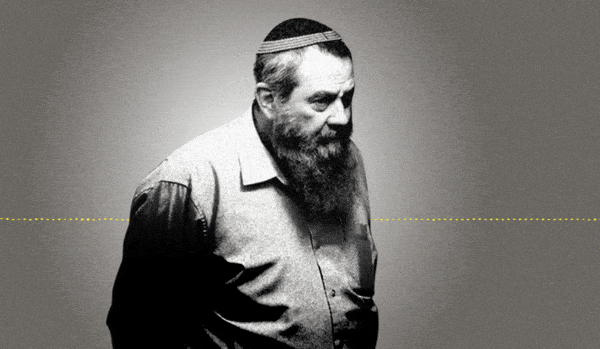 Jewish Law Above All: Recordings Reveal Far-right MK's Plan to Turn Israel Into Theocracy
Why I'm Turning My Back on My Jewish Identity
Down and Out: Why These New Immigrants Ended Up Leaving Israel
The Reality Behind 'The White Lotus' Sex Work Fantasy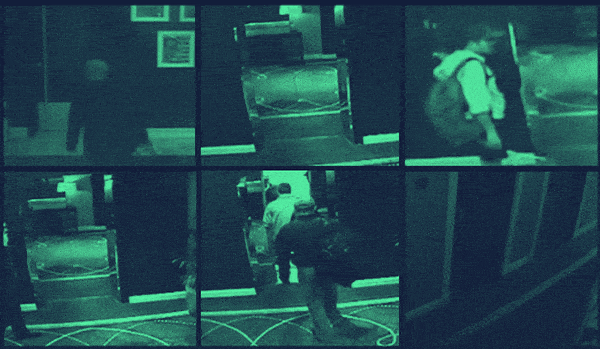 This 'Dystopian' Cyber Firm Could Have Saved Mossad Assassins From Exposure
Comeback Kid: How Netanyahu Took Back Power After 18 Months in Exile