Into the Valley of Death
Generations of soldiers have been taught about the legendary self-sacrifice of the jeep driver Yehuda Kan Dror, in the Sinai Campaign of 1956. For 50 years, his friend Benny Broida lived with the true story, which has now come out: No one volunteered for the death patrol in the Mitla Pass in 1956, he says − not the officers on the scene and not Kan Dror, who was ordered to go and then left in the field, seriously wounded.
Even after more than 50 years, Benny Broida can't get this image out of his mind. It's the image of Yehuda Kan Dror, his buddy in the Paratroopers' trek through the Sinai desert, driving to his death. "I look at Yehuda and I see that he's going," Broida, then a wireless radio operator in the jeep of which Kan Dror was the driver. "I give him a strange look. Even now, when I talk about it, after 50 years, I get the chills. You're with someone for a few days, you become pals, friends, and you know he's going to his death. And Yehuda went."
What Yehuda Kan Dror did has entered history. In fact, it's gone beyond history and achieved mythic status. The myth of the heroism and self-sacrifice on which the IDF continues to educate its soldiers. The myth of the battle of the Mitla Pass.
On October 31, 1956, on the third day of the Sinai Campaign, as it was called, a force of paratroopers was caught in an Egyptian ambush in the Mitla Pass, a narrow defile between hills leading from central Sinai toward the Suez Canal. Part of the patrol, which was sent out by Ariel Sharon, then the commander of the Paratroops Brigade, found itself stuck in the pass, unable to move or to evacuate its dead and wounded. Aharon Davidi, then the commander of a reserve battalion which was stationed outside the Mitla Pass, decided to send in a jeep that would draw the enemy's fire and thereby disclose where the Egyptian troops were hiding. Kan Dror, according to the grounds for the Medal of Valor he was awarded posthumously, "volunteered to drive in an open jeep through the defile in the face of the fire of at least six medium machine guns, machine guns, rifles, bazookas and rifle-mounted grenade launchers."
"It is important to study this battle, because it contains many aspects of the IDF's fighting spirit in that period," states a study pamphlet prepared years later by the IDF's Education Corps. "It contains elements that are important to learn and to educate [soldiers] in their light." One of those elements, the pamphlet noted, was "volunteering for dangerous missions."
The pamphlet adds: "Yehuda Kan Dror volunteered for a mission from which his chances of emerging alive were nonexistent. Nevertheless, he volunteered to drive his jeep into the Egyptian ambush in the defile. The knowledge that his buddies were in great danger, with no way to pull them out, made him realize that it was crucial to perform an action that would bring about a turning point in the battle. Here it is important to note that some four other officers, among the most senior in the field, volunteered for the mission." Broida is not familiar with this pamphlet. But he is familiar with the Mitla story from being there. He lives the events as though they happened yesterday, in all their vivid details. And he remembers a completely different story from the one the pamphlet tells, different from the one that is related in the victory books of the Sinai War, different from what generations of high-school students and soldiers have heard in commemorative assemblies, different from what appears on the official Web site of the Paratroops, different from what Aharon Davidi, now 80 but entirely lucid, tells with absolute certainty.
"One time I came across an article on the battle of the Mitla," Broida recalls. "It said that everyone volunteered. I read the article and thought to myself: Who made this up? It's just not true. No one volunteered. It's an outright lie. Yehuda Kan Dror didn't volunteer, he was sent. But I didn't tell anyone about the article. I only told my wife: Listen, there's something here that is a lie. My wife isn't exactly interested in this stuff. Today, too, she asks me: Why are you going to talk about it? Is it important to you? I told her that for me, it's important."
And didn't it bother you all these years that this was the official version?
"My feeling was always that it had to come out one day. So now, by chance, God wanted to give me an opportunity to get it off my chest."
The grunts' version
The opportunity to get the story of his chest was given to Broida by Corinna Hasofferett. Corinna looked him up when she was working on "Ba'aretz Lo Yadati" ("Unknown Territory," in English), a book of monologues by people who knew two of her friends, Eli Greenfeld and Amnon Abukai, who were killed in Israel's cross-border reprisal raids in the 1950s. "Corinna told me that she was taping the conversation," says Broida, a retired Dan bus driver who sometimes still drives the Kfar Sava-Tel Aviv route. "I told her that I didn't care, I'm not hiding anything."
Broida's monologue appears in the book and he stands behind every word, including the horrific stories of the killing of Egyptian prisoners of war on the way from the Israeli border to the Mitla, a distance of about 250 kilometers. He also stands behind the story of how Kan Dror went to his death. The essence of Broida's account is this: Davidi said he needed someone to drive a jeep and draw fire. No one volunteered. At this point Davidi turned to Kan Dror, who was his personal driver, and said: You will go. Kan Dror consented and set out for what everyone knew was certain suicide. "I say this as a first-hand source, because I was sitting there and heard every word. If anyone tells me I am lying, I will stick to my guns."
Tzlil Gorali, from Kibbutz Kfar Giladi, confirms Broida's account. Since the Sinai War, Gorali, who was also a wireless radio operator in Davidi's unit, has met Broida only once, when Broida came to his kibbutz years ago on a vacation. In a phone call to his home on the kibbutz, it takes a few seconds before Gorali remembers Broida. "A tall guy?" he asks. Then, even before he is told Broida's version of the events at the Mitla, Gorali describes an almost identical situation using almost identical words.
"Davidi stood there with the whole headquarters of the brigade, with the officers," Gorali relates. "He asked for someone to go and draw fire. No one volunteered. So Davidi said, 'Where are the drivers, there's no one here.' He saw Kan Dror standing next to me on the side - we were grunts - and he told him, 'Take it and go.' And he went."
A similar account was published 20 years ago, in an article by Zvi Gilat in the (now defunct) daily Hadashot. Rafi Efrat, who served as a jeep driver together with Kan Dror, told Gilat that he heard Davidi shout, "I want a driver with a jeep," and then Kan Dror went over to him and he asked Kan Dror whether he was willing, and Kan Dror replied affirmatively. From these three uncoordinated testimonies (Broida and Gorali did not read the article in Hadashot), a version emerges. It's not necessarily the absolute truth, but it's a different version, the version of "the grunts," the simple soldiers, as Gorali put it, in contrast to the official version, which is handed down from generation to generation, all the way to Prime Minister Ehud Olmert. In his remarks in the Knesset three months ago, marking the 50th anniversary of the Sinai War, Olmert mentioned Kan Dror's volunteering as "an exemplary act in the light of which many generations of IDF soldiers have been educated."
His brother was killed in '48
Broida knew Kan Dror only briefly. In October 1956, the Tel Aviv-born Broida - who came to loathe David Ben-Gurion and love Menachem Begin after he heard the roar of the cannons firing on the arms ship Altalena, which Begin and his colleagues had anchored off the coast of Tel Aviv in 1948 - was serving at the Paratroops base in Tel Yeruham. "We didn't know anything about the Sinai Operation," he recalls. "Suddenly we were told to get ready on the double, to grab our equipment and get the jeeps moving. We had no idea where we were going." It was only on the way that they were told that their mission was to hook up with the battalion of paratroopers under the command of Rafael ("Raful") Eitan, later the chief of staff, which had parachuted into the Mitla Pass in the war's first hours.
Broida met Kan Dror, a reservist, in the jeep. It was Kan Dror's first call-up for reserve duty. The 21-year-old Jerusalem-born Kan Dror, who had volunteered to serve in the Paratroops, was an unusual figure in a unit which at the time consisted largely of kibbutz members and members of settlement "core groups." His elder brother, Eli, was killed at Kastel, outside Jerusalem, "a minute before the state was declared," on May 15, 1948, as his cousin, who bears the same name, Yehuda Kan Dror, relates. "His parents didn't want him to serve in the Paratroops, especially after they had already lost a son, Eli," the cousin notes. Another brother, Yehoshua, who is no longer alive, told Hadashot that under their parents' pressure, his brother Yehuda agreed to transfer to the vehicles unit, where he became Davidi's driver.
"Yehuda was a very sociable fellow. He was good-hearted and liked to help," says his namesake cousin, the owner of a family construction materials business. He was a "mountain of a man" but gentle, a nature lover who hiked in the hills and caught animals, especially snakes. "We grew up together until he went to the army," Yehuda Kan Dror recalls. "He always liked the army, never complained. Always loving things. He didn't say much - he was a bit secretive. There were other guys from Jerusalem in the Paratroops, too, from the poor neighborhoods in fact, and they were received very well." They saw each other for the last time two days before the war, when they went to see a movie at the Eden Cinema in Jerusalem: the two cousins and a friend. Yehuda had a girlfriend, he says, but she didn't go with them to the movie that evening.
Two days later, Kan Dror was in the jeep with Broida, Kan Dror up front, behind the wheel, Broida in back, with the wireless. "I didn't know him before," Broida says, "but when I met him, I said to myself that I had run into a really good guy. He was a real champ, a guy who knew how to get along. If something was needed, he would come with me to the kitchen and say, 'Give him this.' We were friends for only a few days, but I believe that if he was still alive we would be in touch to this day."
Do you remember what you talked about?
"About all kinds of things. I remember one conversation. We talked about bullets that whistle by your ear and you don't know if they are next to you or a long way off. Kan Dror said that if you hear the bullet, it means you weren't hit."
He didn't tell you that his brother was killed in the War of Independence?
"No. So his parents lost two sons? He never talked about that. I can only say that I lost a friend."
Everyone got a bullet
The first dramatic event occurred at Kuntilla, an Egyptian outpost close to the Israeli border, a few dozen kilometers northwest of Eilat. Their jeep hit a shoe mine. A hole was torn in Broida's seat and one of the back wheels of the jeep was bent out of shape. Kan Dror got uptight, concerned that he would have to pay for the wheel. "Arik [Sharon] came over to see what happened and Yehuda told him he wanted a chit for the wheel," Broida relates. "Arik told him: Forget it, this is war."
What Broida remembers of the trek from Kuntilla to the Mitla Pass is few battles and a great many Egyptian soldiers killed - killed in battle or after the battle. "A lot of [Egyptian] soldiers were always showing up along the side of the road with their hands up and shouting "Water! Water!" Broida told Corinna. "Whoever showed up got a bullet. The guys didn't leave a single one alive. Until the next camp we reached, until Nakhl, we didn't take one prisoner alive."
One such event has lodged in Broida's memory. He shot and killed a fleeing soldier. He then went over to the dead soldier, who turned out to be an older man with several battle decorations. From the dead man's pocket Broida took out a letter with a photograph of an infant. "Someone who knew Arabic told me it was a letter from his wife, who had written, 'Since you were home, the boy has already learned how to walk and talk.' When the letter was translated for me I had tears in my eyes, but that's war." According to Broida, there was no order to kill captives - on the contrary: the order was to guard them. But that's what happened in practice. He saw two instances personally. The first was at Thamad, a small camp on the way from Kuntilla to the Mitla. "There were a few prisoners," Broida told Corinna. "A barbed wire fence was erected and the prisoners were kept inside it. Suddenly a MiG 19 approached and fired at us. One of the shells hit one of the prisoners and tore him to shreds. The prisoners began to go wild and the guys shot them and killed them all, about 10 people."
The second event occurred next to the Mitla Pass. The meeting point with Rafael Eitan's battalion was at the Parker Memorial, a few kilometers east of the Mitla. "When we got to the Parker Memorial, there were maybe 30 or 40 Egyptian workers there with shovels, who were leveling the road," Broida relates. "Someone who spoke Arabic told them to sit on the side of the hill. Two guys with machine guns watched over them. They [the Egyptians] sat there on the hillside and waited. Then they heard people speaking Hebrew. They started to riot, to shout - they didn't know there was a war - 'We will kill you.' The guys emptied two magazines into them. Arik Sharon saw this and he said, 'Guys, what have you done? Unarmed people.' That was the end of it."
No officer denied it
It happened, apparently, before things at the Mitla Pass started to go awry, before the battle that was later described as "heroic but unnecessary, a glorious victory in a battle into which [the soldiers] were needlessly sent." After the forces that parachuted and those that arrived by land were united, Sharon was left idle with the Paratroops Brigade at the Parker Memorial. The chief of staff, Moshe Dayan, didn't want him to move - certainly not westward, toward the Suez Canal, where the British and French forces were operating. Sharon was impatient. He didn't understand how Dayan could leave what Sharon regarded as the IDF's elite force out of the fray. He asked for authorization to capture the Hittan and Mitla Passes, which lay to his west. Dayan refused.
In the end, Rehavam Ze'evi, the chief of the Southern Command, arrived and authorized Sharon to send a "patrol" into the passes. Sharon, who was certain that there were no Egyptian forces in the passes, sent a "beefed-up patrol" of a few companies. The Egyptians, who were dug in well in trenches and niches in the cliffs, opened up with lethal fire. Part of the force, under the command of Mordechai Gur (later chief of staff), was pinned down in the pass, unable to extricate itself or its wounded. The "patrol" turned into the bloodiest battle of the entire war: of the 177 soldiers killed in the Sinai Campaign, 34 fell at the Mitla Pass.
At this point Aharon Davidi, at the time a renowned if slightly older lieutenant colonel, went into action. Davidi managed to get out of the Mitla and position himself on a hill a few hundred meters from the entrance to the wadi. With him were commanders of improvised forces that were co-opted to his unit. Their main problem was that he and his officers did not know where the Egyptians were hiding. It was then that the idea was raised of sending vehicles into the wadi to draw the Egyptians' fire; the Egyptians would reveal their positions and Davidi and his aides could devise a plan of attack. Davidi relates that he and the officers who were seconded to him stood on a small hill and observed the opening of the defile. And then he came up with the idea of the jeep. "I remember that when I said it, there were at least eight officers standing around me, two of whom were later chiefs of staff - Moshe-and-a-half [Moshe Levy's nickname because of his height] and Raful," Davidi recalls. "They all volunteered, every single one of them, without hesitation. That's what I remember. I can't comment on someone else's memory - everyone remembers what he remembers. No officer denied the fact that he volunteered, and I suppose it's true, because I know these people."
Davidi has already heard the allegation that Kan Dror did not volunteer but was sent. "There were some who said to me afterward that Kan Dror did not volunteer but that I gave him an order," Davidi says. "Here, too, I am not going to argue. But what I remember is that he volunteered. Those people saw the briefing I gave him before he set out and maybe that looked to them like an order. I explained to him how to drive so that the Egyptians would open fire at him all together and not snipe, as they would if he were to drive slowly."
And he agreed to go?
"Of course, what kind of question is that? He was a bit pale, but he volunteered. His lips were tightly closed and I saw a determined personal decision. That's what I saw, at least."
Did you know his brother was killed in 1948?
"I did not know that. But that would not have affected my judgment, either. The man volunteered and went."
SUBSCRIBERS JOIN THE CONVERSATION FASTER
Automatic approval of subscriber comments.

NOW: 40% OFF
ICYMI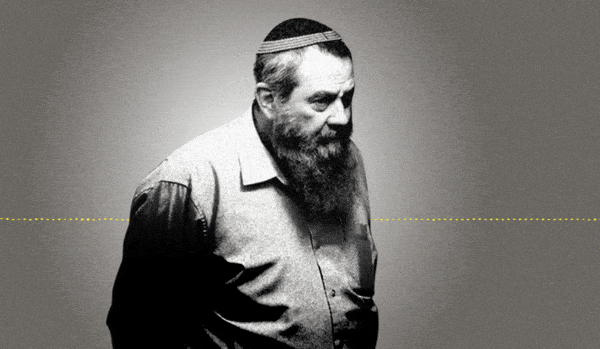 Jewish Law Above All: Recordings Reveal Far-right MK's Plan to Turn Israel Into Theocracy
Why I'm Turning My Back on My Jewish Identity
Down and Out: Why These New Immigrants Ended Up Leaving Israel
The Reality Behind 'The White Lotus' Sex Work Fantasy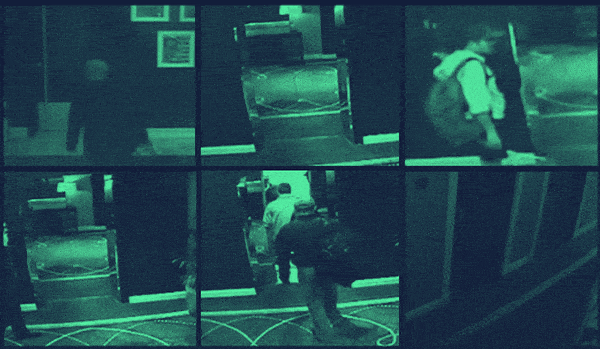 This 'Dystopian' Cyber Firm Could Have Saved Mossad Assassins From Exposure
Comeback Kid: How Netanyahu Took Back Power After 18 Months in Exile