Israeli New Wave
Etgar Keret, hailed by The Washington Post as a successor to Woody Allen, says the best metaphor for the way he writes is surfing.
The publication of his latest book in English is something of a relief for Etgar Keret, darling of the young Israeli literary scene and author of a number of best-selling short story collections. His quirky works have been published in dozens of countries and translated into more than 20 languages, almost all of which he can't speak or understand. And so there is something about "The Nimrod Flipout" (Farrar Straus Giroux), which was published in the United States in April and has been met with a good degree of critical acclaim that has provided the 39-year-old author with a bit of respite.
"In most of the languages, I can't even understand a single word or even identify the letters, which is a weird feeling," he told Haaretz in a recent interview. "There's something about translations that demand an element of trust, especially with languages that you don't speak. There could be a recipe for cheesecake in the middle [of your book] and you wouldn't know it. But at least in English, if I am not totally sure about a word or a phrase, it isn't Chinese, where I don't understand anything. I don't have the same intuition in English, but if I feel that something isn't accurate, I can at least try to explain what effect I wanted."
"The Nimrod Flipout," most of which comprises stories from his best-selling Hebrew collection, "Anihu," was translated by Miriam Shlesinger and Sondra Silverston. It was first published in English two years ago in Australia, and then last year in Great Britain. The American edition, which is similar but not identical to the others, hit U.S. book stores earlier this year. The Washington Post has hailed Keret as representing the next generation of Woody Allen, and said that the young writer continues to "churn out gem after gem." His collection even made the San Francisco Chronicle's best-seller list.
Translations are almost always imperfect renderings of the originals and Keret's work is no different. His writing is very Israeli and so there are a host of cultural references, as well as word plays, that simply don't translate. In one instance, his character smokes Noblesse, the cheap Israeli cigarette, but Keret wasn't satisfied with the translation into Lucky Strikes. "Noblesse aren't Lucky Strikes," he complained. "Noblesse are the cigarette of the underachiever, someone who could never be a millionaire."
Indeed, while some of the translations are not exact, he insists that the "weight" of the writing is similar. The stories in "The Nimrod Flipout" are oddly surreal: This latest collection features a talking fish, a dog that refuses to die, and a woman who turns into a short, fat and hairy, sports-loving man every night. The latter story, called "Fatso," was written as something of a love letter to his wife, actress Shira Gefen.
People either love or hate his quirky, crass and in-your-face writing style, but Keret says this is inevitable, especially since he writes from his "heart, kishkes and guts." Unlike that of other popular Israeli novelists, Keret's style is remarkably simple and even colloquial, which has made him popular even among those who aren't completely fluent in Hebrew. The writer says that he takes pride in the fact that his Hebrew books are sometimes passed around between new immigrants, who struggle with other, weightier books in the country's literary canon.
"I was once going into a mall in Jerusalem and the guard at the entrance was a recent immigrant from Russia, who was reading one of my books," he recalled. "He told me that it was the only Hebrew book he had ever read, and I was very flattered."
In fact, it is this accessibility that Keret sees as the key to the success of his writing abroad. His short story, "The Bus Driver Who Wanted to be God," was picked up and published in the Norwegian Bus Driver Association's magazine. His work, he says, is "very Israeli, but apparently, we are more similar than we seem."
Keret's style is pithy and his short stories are very short indeed - some lasting just two, three or four pages. He has yet to write a novel, mostly because he says he doesn't know how to do it. Indeed, he begins his works without a plot in sight, which he realizes is not always conducive to longer works of fiction.
"The best metaphor for the way I write is surfing the waves," he explains. "I take a board, go into the water and wait for a wave to take me. It's all about being surprised. The biggest motivation for writing a story is to know what is going to happen in the end. It's not about getting from point A to point B. I'm really searching. If I know too much about my stories, I feel like they can become stagnant."
Keret is the son of Holocaust survivors and he speaks fondly about an eclectic, but rich, family life. His brother, who lives in a tree house in Thailand, was tried during his army service for practicing paganism; his sister has 11 children and lives in the ultra-Orthodox Jerusalem neighborhood of Mea Shearim. Indeed, Keret says that growing up in the shadow of the Holocaust has very much influenced his work, though maybe not in obvious ways.
"There is a certain sense of stability that society gives people, but my sense is that it [society] could change in a minute. I have a sense of chaos and a lot of it has to do with what my parents went through," he explains. "In Israel, there's no organic past, no definite future, and a thin slice of life in the middle. I never met my grandparents, I never saw the house where my parents grew up. The idea of inventing yourself out of nothing - there's something very Israeli about it."
His books, which are very popular abroad, aren't about suicide bombings and the army, or at least not directly. In "Surprise Egg," for example, a woman is killed in a terror attack, but the story is more about how an autopsy revealed that she would have died of cancer in a few weeks anyway.
"People think I write about politics and they think my books are like 'The Kite Runner' [a novel about political turmoil in Afghanistan], which they aren't," he says. "But I think people read me as a young writer, not as an Israeli writer."
ICYMI
The Artist Who Survived Auschwitz Thought Israel Was 'Worse Than the Concentration Camp'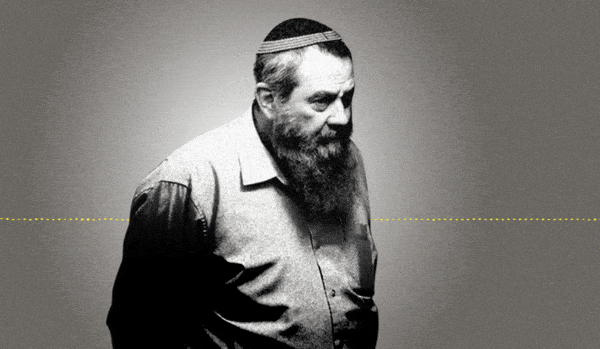 Jewish Law Above All: Recordings Reveal Far-right MK's Plan to Turn Israel Into Theocracy
Why I'm Turning My Back on My Jewish Identity
Down and Out: Why These New Immigrants Ended Up Leaving Israel
The Reality Behind 'The White Lotus' Sex Work Fantasy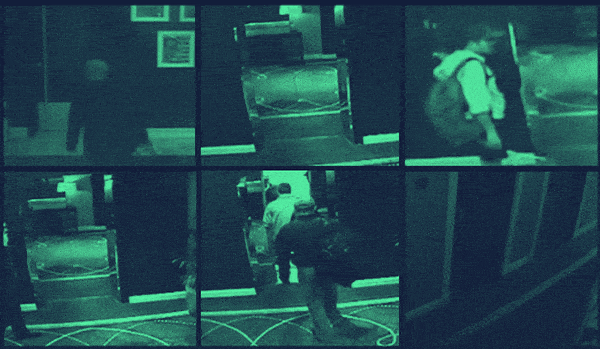 This 'Dystopian' Cyber Firm Could Have Saved Mossad Assassins From Exposure