There is something misleading about Pensioners Affairs Minister Rafi Eitan. Perhaps because he has trouble walking, has poor vision and is hard of hearing, you expect him to be unfocused and to have a poor memory. But you soon discover that his memory is excellent, his thinking is quick and his responses are very sharp.
Eitan, who turns 80 in November, remembers in great detail events that happened more than 60 years ago when he was serving in the Palmach's Yiftah Brigade. He remembers exactly what he felt when he captured Adolf Eichmann in Argentina and what Yasser Arafat told him at their meeting in 1965.
Of all the topics discussed during the interview, there was only one he adamantly refused to talk about at length - his relationship with Cuban leader Fidel Castro. Eitan is a partner in a company that owns vast orchards in Cuba, but when asked about the secret of his ties to Castro, he answers: "There is no secret. It's simply not true. I don't work with Castro. I'm a farmer in Cuba. All the rest are bluffs by the press."
But you met a few times.
"The company deals with agriculture in Cuba, mainly with growing vegetables and producing citrus juice concentrate at the world's largest plant. I met Castro a few times, but we're not friends."
What kind of a person is he?
"Permit me not to talk about this. I don't want to."
Rafi Eitan was born Rafael Hantman on Kibbutz Ein Harod. When he was three, his family moved to Ramat Hasharon. As a young man, he volunteered for the Palmach and took part in the Leil Hagesharim operation and in freeing illegal immigrants from Atlit. During the latter operation, he lost almost all his hearing after a mine exploded near Yagur.
After the establishment of the state, he enlisted in the Shin Bet general security service and advanced to the position of deputy chief of the operations unit. From there he made his way to the Mossad. In 1960, he commanded the operation to capture Eichmann in Argentina.
"When I held his head, the words of the partisans' song were ringing in my head, 'Please don't say this is my last journey,'" he recalled.
Eitan was a special adviser to Prime Minister Yitzhak Rabin in 1975, and from 1977 was the counter-terrorism adviser to Menachem Begin and Yitzhak Shamir. After that he served as head of the Defense Ministry's bureau for scientific relations (Lakam), an intelligence agency that worked on obtaining Western technologies for the defense industries. In this capacity he was responsible for recruiting and handling the American Jonathan Pollard, who was convicted of spying for Israel and has been in jail for 21 years now.
In 1986, he was appointed by Ariel Sharon to head Israel Chemicals, and upon his retirement in 1990, he entered the business world and became wealthy. According to various reports, he has been involved in oil deals, high-tech companies and, as mentioned, a large agricultural concern in Cuba. He has homes in Afeka and Kfar Vradim, and land in Kedumim. When he was elected to the Knesset, he transferred the management of his business interests to his son, Yuval.
100 years of terrorism
In 1982, you said we could expect another 100 years of terrorism. Have you changed your mind since then?
"No. It seems to me that the incident last week near Kerem Shalom proves what I said in 1982. My assessment stemmed from the structure of Palestinian society. Even today, the format is similar: there is a Hamas government, but it does not control its army; the one giving the orders is Khaled Meshal in Damascus."
"Even when Arafat built the preventive intelligence service, Fatah and the Palestine Liberation Organization (PLO), he made sure each body would have one leadership in Palestine and one abroad. The moment the system is built this way, it has no chance of being controlled uniformly. In 1965, when I met with him, he told me that he would build a Palestinian system with many political bodies, but that each would have an independent military system, and each system would be divided into cells, and each cell would be independent - and only in that way would they have a chance of tossing the Jews into the sea."
Was it wise of Ehud Olmert and Amir Peretz to order the arrest of Palestinian ministers and parliament members in order to attain the release of the soldier Gilad Shalit?
"I said in the past that in a war against terrorism, all options are permissible. I don't want to answer your question specifically, because I think any comment by a minister on this subject can only be damaging."
If you were in their place, would you have ordered the IDF to enter Gaza?
"If I had to decide, I would have thought twice about going into Gaza with a large military force, or would have waited until I had the defensive means to deal with the Qassams appropriately, something I believe the IDF will have sooner or later. As a rule, I believe that in the long race against terrorism, defense must come first. We cannot kill all of our enemies, and therefore we must defend ourselves."
Do you think that Israel should negotiate with terrorist organizations for the release of the captive soldier?
"When I was the prime minister's adviser on terrorism, I preferred first taking defensive action and only at a later stage going on the offensive."
Is the fact that Olmert and Peretz lack security experience not to our detriment at the moment?
"Why do you think that citizens are incapable of dealing with security problems? Olmert and Peretz don't need to deal with tactics; the IDF has experienced and very capable commanders, and they are the ones who should do the job."
Don't you think that the flaws uncovered in the performance of the soldiers at Kerem Shalom indicate weakening discipline and worrying basic problems?
"I'm not familiar with all the details of the incident, but to judge by those around me - in other words, my children, grandchildren and their friends - I don't see any change in their attitude toward the army compared to ours. I want to reassure you that even in my time there were failures. Even in 1948, when we were fighting for our lives, there were incidents of soldiers falling asleep on guard duty. I would not under any circumstances draw conclusions from the incident at Kerem Shalom about the army as a whole. In my opinion, our systemic failure was that we were not wise enough to create tools to discover the tunnels ahead of time."
A favor for Olmert
Didn't the pensioners' party err in creating a joint Knesset bloc with Kadima - and in effect being swallowed up by it?
"We did not merge with Kadima; we maintain our independence. We formed a parliamentary bloc with them because we wanted to achieve things. Even in the current budget year we obtained NIS 658 million for the needs of the elderly. Next year we will get a supplement of NIS 758 million for the same purpose, and this sum will be provided every year for the next 10 years. In addition, we gained very important footholds in the government and the Knesset, which will enable us to deal with issues close to our heart. In the government we got the Health Ministry and the pensioners' portfolio, and in the Knesset, the chairmanship of the Labor and Welfare Committee."
But the Pensioners' Affairs Ministry has yet to be established.
"We are currently setting up a special authorized unit within the Prime Minister's office to deal with pensioners' affairs. This unit will be independent."
Why didn't you demand the formation of a special government ministry to deal with senior citizens' affairs? A special unit will not have power.
"I did this consciously. It enabled the prime minister to give a government ministry to someone else, and it also helped me - this way I can devote 100 percent of my efforts to pensioners. I will gradually concentrate the government's handling of pensioners' affairs, which are today handled by the ministries of health, housing, labor, finance and social affairs. In another month we will form an ombudsman's office that senior citizens can contact for help. We are already working on hiring workers."
How do you explain your dazzling success in the elections?
"Kadima's formation and Arik's illness created a vacuum. People phoned me two weeks before the elections, such as my friend from the Mossad, Amos Manor, who told me: I'll vote either for you or for Uzi Dayan's list, whoever is going to pass the threshold. Apparently, my image was more appealing than Uzi Dayan's."
Do you really believe that the fact that someone like you headed the Pensioners' list is what gave the Gil party its big push?
"If someone like me were not at the head of the party, we wouldn't have won seven seats."
They say that Gil will not last more than one term in the Knesset.
"We are organizing in such a way that the phenomenon of a pensioners' political party, whose leaders are concerned about their public, will continue to exist for many years. As a political party we do not deal with issues that are not related to pensioners, except for votes in the government and Knesset. We have committed to address several subjects, and if we uphold this mission, I am certain the pensioners will vote for us in the next elections as well."
How do you relate to the actions against you by the Public Committee to Free Jonathan Pollard - the appeal to the High Court of Justice against your appointment as a minister and the demonstrations in front of your home?
"With equanimity. These demonstrations are of no value. They don't help Pollard and they don't hurt me. This activity against me stems from a deep lack of understanding of the current situation."
They claim you did not act with the necessary diligence to free him from prison.
"That is not true. I was active on behalf of Pollard's release. Twenty years ago I openly stated that I accepted responsibility for his imprisonment. I did not place the blame on anyone else. When you engage in intelligence work, there are also failures."
ICYMI
Ken Burns' Brilliant 'The U.S. and the Holocaust' Has Only One Problem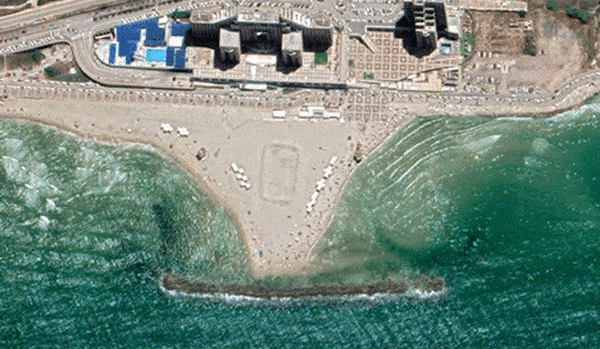 Facing Rapid Rise in Sea Levels, Israel Could Lose Large Parts of Its Coastline by 2050
As Israel Reins in Its Cyberarms Industry, an Ex-intel Officer Is Building a New Empire
How the Queen's Death Changes British Jewry's Most Distinctive Prayer
Chile Community Leaders 'Horrified' by Treatment of Israeli Envoy
Over 120 Countries, but Never Israel: Queen Elizabeth II's Unofficial Boycott