The Jewish Side of the Family
On his 60th birthday, the Russian nationalist Vladimir Zhirinovsky set out in search of his roots and discovered that he, of all people, is the son of a Jewish father who is buried in Israel.
It looks like an everyday scene in a cemetery. A man who is no longer young stands, mute and weeping, at his father's grave. This particular scene, however, was fraught with historic irony. The son is Vladimir Zhirinovsky, the deputy speaker of the Russian State Duma (the lower house of the Russian parliament) and the leader of the Liberal Democratic Party, the third largest in the country. Zhirinovsky, an anti-Semitic nationalist, who has expressed esteem for Hitler, proposed that Russia offer asylum to Yasser Arafat and supported Saddam Hussein, found his father's grave in the Holon cemetery, outside Tel Aviv. Zhirinovskys quest for his roots- in the past he had denied that he had Jewish origins- ended, of all places in the world, in Israel.
"For 60 years I have been looking for my father," he said on Sunday of this week, as we stood in Row 18, Bloc 27, Area 6 of the cemetery. It was midday and the sun was brutal. Zhirinovsky pulls a handkerchief from his pocket and wipes away the beads of perspiration on his forehead. He is wearing a cap, though this one is cream colored and not the black that has become his trademark. "Sixty years I looked for him all over the world- and now I have found him."
His eyes are wet with tears, and not for the last time. Is he genuinely moved? It's hard to know. He is a superb actor. "The best entertainer among the politicians," the daily Pravda called him a few years ago. But as far as one can tell from his expression and his body language, this time he is truly moved. He has just placed a floral wreath and a memorial candle on the grave. From his pocket he takes out a blue matchbox, on which is inscribed the name of the hotel he is staying at. He lights one match and then another, fighting the breeze, until the candle is lit. He then takes a colored felt pen. Kneeling, almost prostrating himself on the grave, on which the inscription has faded somewhat, he writes in Russian his father's full name: Eidelshtein Wolf Isakovich. His bodyguard places a folding chair by the grave. Zhirinovsky sits down on it with his full weight. He mumbles something, as though reciting a prayer, perhaps talking to himself, perhaps to the headstone. "I looked for you all over the world. In Russia, in Poland, in Ukraine, in America. And now I have found you in Israel. I was assisted by diplomats, by journalists and by friends."
He lays his hands on the stone and caresses it. Then he uses one hand to pick up a large handful of the sand that cradles the grave and pours it into the sweat-soaked handkerchief and ties its ends slowly. He orders the bodyguard to safeguard the handkerchief. "I will keep it in my apartment in Moscow until the day I die," he explains and then breaks into tears again. After calming himself he mumbles again, though his words are clearly audible: "If I have a grandson, I will name him Wolf."
Intimate moments
Zhirinovsky arrived in Israel secretly at the end of last week on a private visit. He was accompanied by his son, Igor, who is also a member of the Duma. Zhirinovsky relates that he has twin grandsons- Igor's children- and proudly shows their photograph. Also in the entourage is a beefy bodyguard and another Duma member. Since his arrival in Israel last Thursday, Zhirinovsky has been accompanied like a shadow by his cousin, Yitzhak Eidelshtein. Until then neither of the cousins knew of the other's existence. Uncharacteristically for a politician whose career has been composed of scandals that are well-orchestrated for the media, Zhirinovsky this time sought to keep the visit a secret. He was taken by surprise when his presence in Israel, and all the more so in these circumstances, was discovered by Haaretz.
"These are private and very intimate moments," says the high-profile politico in whom the boundaries between the public and the private are generally blurred. "I wanted to be here by myself, to be alone with my father, whom I last saw when I was two months old." Later he will be joined by a crew from Russian television.
"Ten days ago someone from Chabad in Moscow phoned me and asked whether I had any connection to Wolf Eidelshtein, who was my uncle," relates Yitzhak Eidelshtein. "They asked me to send them a picture of him and details about the circumstances of his death and about his grave. All they told me was that the searcher is perhaps a relative of mine, a person called Vladimir."
Eidelshtein, 56, who owns a gift and housewares shop in Ramat Hasharon, replied to the request immediately. The next day they informed him that this Vladimir was on his way to Israel and they asked him to wait at the airport. In the meantime, the person called Vladimir phoned him, but did not give his surname. "He suggested that I identify myself with a sign with the name Vladimir Isakov written on it, my name in Russian." Last Thursday, Zhirinovsky's retinue arrived at Ben-Gurion International Airport. "They asked me to go out with them immediately to my uncle's grave and I agreed. Only then did someone from the Russian Embassy ask me if I knew who Vladimir was. I said that I didn't. And then he told me that he was Vladimir Zhirinovsky. I was in shock. Of course I knew who he was because I had heard of him."
Does the fact that the cousin you found is considered an anti-Semite and a nationalist bother you?
"In the conversations that I and my family had with him we did not talk about politics. I?m just all emotional and excited about the family secret that has been revealed to me, and I'm glad that I now have a new relative whose existence I hadn't known about. I know that in the past, he denied that his father was Jewish and he said harsh things. But I also know that now he is truly interested in discovering his Judaism, turning over a new leaf and helping Israel's relations with Russia. I believe him and I intend to help him."
Zhirinovsky was born on April 25, 1946 in the city of Alma-Ata, in Kazakhstan. According to the Russian tradition, the son's middle name is that of the father. Thus his name, Vladimir Wolfovich. His mother, Alexandra Pavlovna Makarova, a Russian, was 34 at the time and the mother of five children, two boys and three girls, from a previous marriage. Her first husband died in 1944 and a year later she remarried and a year after that gave birth to Vladimir (Valodya) Wolfovich. When he was two months old, the relations between his mother and father were severed and never renewed.
In the first years of his political career he denied his Jewish origins, flying into a fury and vehemently rejecting occasional insinuations to this effect in the Russian media. In April 1996, I asked him in an interview that was held at his dacha outside Moscow whether he was not actually a half-Jew. After angrily attacking the hostile Jewish press, he replied nonchalantly, "Me? No way. That is just a slander. My mother was Russian and so was my father. You people cannot deal with my worldview, so you pry and search my past and my private life. I pose a challenge to everyone: Find documents in your archives and show me."
Nikolai Svanidze, who hosts a popular political program on Russian television, did just that more than a decade ago. In the Alma-Ata archives, he discovered documents showing that Zhirinovsky's real name was Eidelshtein. It was only at the age of 16 that he made the change and adopted the name of his mother's first husband.
However, that did not stop Zhirinovsky from continuing to cling to the lie. His official biography, which appears in an English-language pamphlet of 1999, published by his party, states that his father, a lawyer named Wolf Andreivich, was his mother's second husband and that he died in a road accident in the year that Vladimir was born. There is hardly a word of truth in that sentence. His father was not a lawyer, his name was not Zhirinovsky and he did not die in the year of his son's birth.
Only in recent years has a change become apparent in Zhirinovsky's attitude toward his true background. Three years ago he admitted that his father was indeed a Jew. In the past few years, he has also moderated his pronouncements about Jews and has praised their intelligence in several Duma speeches. About seven months ago, he met with Rabbi Berl Lazar, who describes himself as the chief rabbi of Russian Jewry. Lazar's organization, the POR, played a minor role in helping Zhirinovsky find out what became of his father.
Now he is actually admitting for the first time that he has known for his whole life that his father was a Jew, while at the same time continuing to insist that he never tried to hide this. Zigzags and contradictions are characteristic of the behavior of the most colorful politician in Russia and one of the most controversial in the world. One who is capable of saying one thing and a few minutes later saying the opposite.
"For my whole life I searched for my father," he says. "I didn't know what happened to him. I sent requests to the Red Cross, asking them to locate my father. I tried to look for him in Western Europe and I even contacted people in the United States. But in vain. The only place I didn't try, for some reason, was Israel."
All he knew about his father was what he heard from his mother and that was very little. She told him, mistakenly, that he was born in a small town called Konotopol, which before World War II belonged to Poland and is now in Ukraine. "I went to Ukraine in search of my father. I got to the town of Konotopol, but there was not a scrap of memory about Father." His mother also told him that shortly after his birth, his father had to leave the Soviet Union. Stalin decreed that all the Polish migrants and refugees who had found shelter in the country during the war had to return to their homeland. "Now I have another reason to hate the Bolsheviks and the Communists," he notes with a bitter smile. "They tore my family apart."
When he was two months old, his mother, with Valodya in her arms, traveled to Warsaw to visit her husband. She left the five children from her first marriage in Kazakhstan. After a brief encounter lasting a week, she returned to the Soviet Union. The couple exchanged letters, and in the last of them, toward the end of 1946, Wolf Eidelshtein wrote to Alexandra Pavlovna that he was afraid that her life would be at risk if she received letters from a foreign resident. That was the last contact between them. Zhirinovsky maintains that his parents wanted to live together and that only the circumstances and Stalin's regime of terror forced them to separate. However, this explanation, in which a father cuts himself off from his family and is no longer interested in his only son, seems doubtful.
Along with his mother and his half-brothers and half-sisters, Vladimir Zhirinovsky moved to Moscow. After completing his regular studies, Zhirinovsky enrolled in the Institute of Oriental Languages, specializing in Turkish. According to reports in the Russian press which were based on secret intelligence documents, the KGB recruited him during his studies at the institute. Zhirinovsky denies this vehemently. "I was never in the KGB-that is all inventions and slanders of you journalists," he asserts.
In 1970, he says, he was drafted into the army- "the same way you have in Israel" - with the rank of lieutenant in the Caucasus Command of the Red Army, in Tbilisi, the capital of Georgia. After his military service, he worked as an interpreter in a metallurgical factory that Soviet companies built in Iskenderun, Turkey. Biographies of Zhirinovsky say he was on an intelligence mission; he denies this, of course.
Be that as it may, the Turkish security service caught him photographing security installations, accused him of spying and deported him. Citing his knowledge of Turkish and his service in the Caucasus, he styles himself an "orientalist" and purports to be an expert on Asia and Islam. His past might also explain his fixation with Turkey, which he has called "Russia's most dangerous enemy."
During the next 20 years, he held a variety of positions and pursued his studies. He obtained a law degree from Moscow State University and was admitted to the bar, and took courses at the University of Marxism-Leninism and at the Higher School of the Trade Union Movement. For seven years he was a legal adviser to Mir Publishers, which put out political literature. In 1988, at the height of Mikhail Gorbachev's perestroika policy, Zhirinovsky became one of the founders of the Society of Jewish Culture, was elected to its executive and was responsible for dealing with issues of justice and religion. Russian press investigations of Zhirinovsky claimed that he was acting at the behest of the KGB, with which he continued to maintain ties. Zhirinovsky denies this and again attributes the reports to "propaganda and the campaign of incitement against me."
Similar motives, he says, also underlie a report according to which he submitted a request to immigrate to Israel in the same year, 1988. The records of Nativ, the clandestine organization that was responsible for Israel's ties with the Jews of the Soviet Union and Eastern Europe, contain a document attesting that such a request was submitted in November 1988. Zhirinovsky retorts, "It is easy to do provocations, and anyone could have sent an application in my name." Indeed, Nativ occasionally received requests supposedly sent by Soviet President Leonid Brezhnev and KGB chief Yuri Andropov.
SUBSCRIBERS JOIN THE CONVERSATION FASTER
Automatic approval of subscriber comments.

NOW: 40% OFF
ICYMI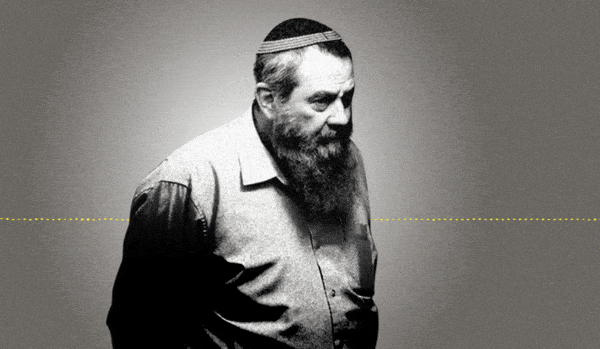 Jewish Law Above All: Recordings Reveal Far-right MK's Plan to Turn Israel Into Theocracy
Why I'm Turning My Back on My Jewish Identity
Down and Out: Why These New Immigrants Ended Up Leaving Israel
The Reality Behind 'The White Lotus' Sex Work Fantasy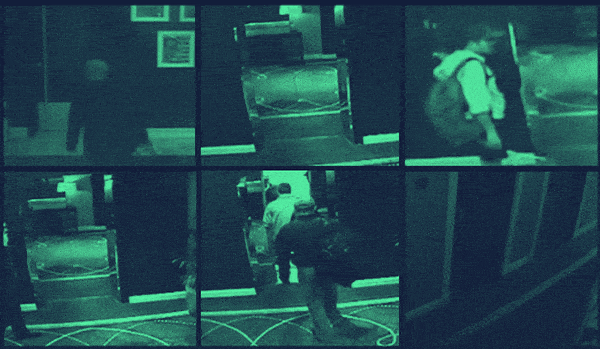 This 'Dystopian' Cyber Firm Could Have Saved Mossad Assassins From Exposure
Comeback Kid: How Netanyahu Took Back Power After 18 Months in Exile