How to appoint a patriarch
In 2005, Maraga and Ateret Cohanim found themselves being sued together: The Rajbi family from Silwan filed a lawsuit to get people connected to the organization evicted from one of the properties it had entered. The property in question was the same one that Maraga purchased in the "Yemenite neighborhood" in 2000, whose ownership he subsequently transferred to a foreign company called Blake Enterprise, through which Ateret Cohanim acquires its properties. In 2004 Maraga sold the apartment again, this time to the Rajbi family, whose members already resided in other apartments in the same building. Maraga claimed all the time that he did so with the consent of Ateret Cohanim; they denied it.
Then, while the Rajbi family was preparing to move into the apartment, people from Ateret Cohanim moved in instead. The police who guarded the Jews' entry into the neighborhood did not allow the Rajbis to present the documents confirming their purchase of the property. The Jews remained inside, the Palestinians outside. Now the Rajbi family is suing for possession of the apartment, arguing that it purchased it legally from Maraga. Blake Enterprises and Maraga were also named as defendants in the suit. Thus Ateret Cohanim found itself in the same boat with the man who supposedly acted behind its back and cheated it.
The preparation of the defense brief in the Rajbi case brought Maraga and Ateret Cohanim back together. And so, a year after he struck out against them, the Ateret Cohanim people put their trust in Maraga once again. Most of the contacts between them were conducted by Asaf Baruchi, though Dan was also involved in them.
A resident of Beit El and father of six, Baruchi is one of a team of four or five people who run Ateret Cohanim under the direction of Dan . Baruchi has worked for the organization for at least as long as Maraga has - about six years. He is responsible for the logistic side and has been involved in the Maraga story for a few years. In the past year, he held the "Maraga file" in the organization and his signature appears on behalf of the organization on the "agreement of silence" with Maraga.
Maraga says that this time, they asked him "to get on the case" of attorney Jawad Boulus. Boulus is an Israeli citizen who frequently works with the Palestinian Authority and was considered to be close to Irineos, the Greek Orthodox patriarch whose position has recently been a matter of great controversy. Irineos was indeed elected to the post about five years ago by the Church's Council of Archbishops in Jerusalem's Old City. But in order to be legally considered head of the Church and to be able to sign documents on its behalf in Israel, his appointment had to receive the approval of the Israeli government. This approval was withheld for four years, on the grounds that Irineos is hostile to Israel.
A little over a year ago, Irineos' appointment was approved. Shortly thereafter, it was reported that he sold two hotels in the Old City, near Jaffa Gate, to Jewish organizations. Irineos denied it, but a major uproar ensued in the Church. In an extraordinary step, the Council of Archbishops decided to remove him from the Patriarchate and to appoint Theopilos in his place. However, the Israeli government refuses to approve the new appointment and this has given rise to a peculiar situation: In the eyes of the archbishops, Theopilos is the head of the Church, but according to Israel, Irineos is the head and the only one authorized to sign deals on its behalf.
'He has power'
These deals are very important in relation to our story. The Greek Orthodox Church owns numerous properties in Israel, and more than a few of these are in the Old City. Ateret Cohanim is very interested in these properties. It will not be satisfied with just the two hotels next to Jaffa Gate. It was explained to Maraga like this: Matti Dan has a sort of right of veto over the appointment of the patriarch to the Greek Orthodox Church. Only someone who assures Dan that he will sell him property can be appointed patriarch. Here is one conversation, for example:
Baruchi: "... Everyone knows that if the patriarch wants to be patriarch, (he) has to be approved by Matti." Maraga: "What do you mean? Why?" Baruchi: "He has power. Matti will decide if the patriarch will be patriarch. That's how it is. Matti hasn't agreed yet. He's collecting information, building the possibilities to make deals." Maraga: "Anyone who wants to be patriarch has to be approved by Matti?" Baruchi: "I'm saying it in my own words, but the patriarchs, I think they know it ... The previous patriarch (Irineos) - four years he wasn't patriarch. Why? Because Matti hadn't given his agreement. Because we hadn't agreed that he would be ... There are a thousand intrigues, and Matti's in all of them. You know how long we've been dealing with the Church? Years. When he (Irineos) sold to us, he became patriarch and right after that they tossed him out. Now the second one (Theopilos) wants to be patriarch. And the second one hasn't become patriarch - why? Who's fighting him?" Maraga: "You are." Baruchi: "You've got it. In the meantime, we're still with the first one, because he sold to us."
The things said by Baruchi are reminiscent of what Irineos himself claims. In a lawsuit he filed with the Tel Aviv District Court in August 2005 in an attempt to block the sale of the hotels, Irineos claims that after he refused to approve the sale, Matti Dan and another person came to the office of the Church's financial division director and told him that if the patriarch did not agree to approve the deal within 10 days, "an atomic bomb will explode in the courtyard of the Patriarchate" (Matti Dan and Ateret Cohanim denied it).
About two weeks after that visit, Maariv published a report disclosing the sale of the hotels to Ateret Cohanim, and this publication led to the decision by the Council of Archbishops to depose Irineos. "Ever since," says the lawsuit, "representatives and emissaries" from Ateret Cohanim, "including people with official government positions ... acted in an attempt to extort from the plaintiff (Irineos) agreement and commitment to cooperate in approval of the deals ... The deals were the fruit of a conspiracy between opponents of the plaintiff within the Patriarchate and extreme right-wing elements who joined together to bring him down, ostracize him and have his recognition rescinded."
In another conversation, Baruchi elaborates even more on the give-and-take relationship Ateret Cohanim was trying to conduct with the candidates for the position: give properties, get a position.
Baruchi: "If he (the candidate) says: I'm giving you something else, it sounds better. So I can bring financing to the deal, because I need financiers, and to get financiers you need something else." Maraga: "So he can bring other things." Baruchi: "If a person is ready to give something else, even a small thing, it means that he's a good guy. If he's ready to give only what is signed and sealed (the reference is to the deal for the hotels, which was not yet completed), I've already signed with the previous guy, so why do I need you?" Maraga: "But Irineos says he didn't sell, that someone else sold in his name." Baruchi: "I don't know anyone who'll admit that he sold to Jews ... If he sold to Jews, it tells you that he's for sale. Even if they suddenly say that he's so, so bad, he (Irineos) is better for me. Because if he sold to Jews, this could be a reason to bring him back. In two years, if he doesn't sell, we'll get rid of him ... We'll get rid of him for a thousand reasons, but don't get rid of him because he collaborated and sold to Jews. In the Jewish state this can't be supported - getting rid of him because he sold to Jews. Even if the second one (Theopilos) is better than him ... We don't just use and throw away."
'An X-rated movie'
In this context, it's clear why Ateret Cohanim is so interested in what occurs in the Church, and it becomes apparent why its people want Maraga to "get into the life" of attorney Boulus, who is close to Irineos. Boulus is a resident of Kafr Yasif, Maraga lives in the north, and the Ateret Cohanim people appear to believe that Maraga can get close to him. At a certain point on the tapes, there is talk of a "movie" Maraga will make with a female relative of Boulus, and once, Maraga even uses the phrase "X-rated movie."
Maraga (to Baruchi): "I want to understand what exactly you want with Jawad Boulus: to get into his life? For what? I didn't quite understand Matti." Baruchi: "To make contact with him, to go with him to church, to hear what happens in church ... As for what you said to Matti - and I'm not saying what - If you do something, do it for yourself." Maraga: "No, no, no." Baruchi: "I don't care if you give it to me, I don't care if you don't give it to me." Maraga: "I'll give it to you, I don't ..." Baruchi: "Matti surely won't know about this. If we have to make use of it in the future, we will. I don't know. We don't use these kinds of things." Maraga: "I'll give it to you." Baruchi: "I don't know."
Maraga did not approach Boulus or meet with any of the women in his family, but Baruchi and Dan continued to take an interest in the progress of his contacts with Boulus. Baruchi says to him: "This is the line - that you get into his life." Dan promises film equipment in order to record a meeting at one of the churches in the north. Most of the conversations deal with Church lands near Lake Kinneret that Ateret Cohanim is interested in, but the matter of Boulus' female relative does not fade completely. "Whom did I speak to?" Matti Dan asks Maraga after a woman's voice answered Maraga's cell phone. "It wasn't her, it was someone else," Maraga says, cooling Dan's enthusiasm.
After a while, Maraga decides to tell Baruchi that he has the desired film. "I downloaded it onto a disk and I don't want to keep it with me," he says to Baruchi, and offers to send him the movie. Baruchi is cautious. "Write Asaf Baruchi," he tells Maraga. "So it won't end up wandering around and maybe getting opened by some girl."
Maraga: "I should write - 'To: Asaf Baruchi, Ateret Cohanim'?" Baruchi: "We don't usually use such things. We've never used such things." Maraga: "Keep it with you, as you wanted."
This week, Baruchi was asked to respond to some of Maraga's claims. In connection with the "X-rated film," Baruchi said: "We didn't throw him (Maraga) to the dogs for nothing. But I was by his side even when he was in a difficult situation, even though he cheated us. You'll see, he'll come crawling to us on all fours."
As to what Baruchi was taped saying in regard to Ateret Cohanim's involvement in Church affairs, he says: "That's just idle talk. You don't need to attribute too much importance to it."
In answer to detailed questions from Haaretz regarding their ties with Mohammed Maraga, Ateret Cohanim provided only a general response: "From the questions submitted by the reporter, it appears that he intends to publish false, tendentious, partial and misleading information. As, for example, in the case of the Rajbi lawsuit against Maraga and a foreign company. The court advised the plaintiff Rajbi to rescind his request to have the Jewish family removed from the property. Maraga, an Arab who purchased the rights to the property and sold them to 'Jews,' declared in his defense brief that he was subject to threats on his life, to attacks and damage to his property and that his life was in danger. His whole 'sin' was the sale of property to Jews.
"Ateret Cohanim and other organizations acquire rights legally, for full compensation and in good faith, from Arabs who wish to sell their rights to various properties in East Jerusalem and its surroundings. Many Arab sellers fear for their lives and suffer serious threats to their lives and the lives of their families and to terrible and damaging attacks to themselves and their property, to the point where there have even been murders of some who sold property to Jews. Arab sellers of property have to fabricate deals and forge documents - all in an attempt to save their lives."
Maraga goes to the state prosecutor
Maraga gradually collected evidence and tapes, and the Ateret Cohanim file grew and grew. In July 2004, through attorney Danny Zeidman of the Ir Amim foundation, he filed a complaint with the Jerusalem District Attorney for various offenses supposedly committed against him by Ateret Cohanim. Zeidman explicitly asked that the affair not be investigated by the Jerusalem district.
"The people in the Jerusalem district were offended," says Zeidman. "They sent us an investigator from the Jerusalem fraud squad and nothing came out of it." A few months after the article was published in Haaretz, raising the possibility that Ateret Cohanim had made use of forged documents (they claimed that they didn't know the documents were forged), Maraga was asked to report to the Jerusalem Police Fraud Division. Shlomi Peretz of the Minorities Branch was also present at the meeting with the head of the division.
Maraga requested to be a state's witness. "They asked me what I want in return for being a state's witness - protection, money and so on - and said they'd get back to me," says Maraga. "They didn't question me at all." A while later, "police sources" said they'd decided not to make Maraga a state's witness because he was the main suspect in the affair. But this response is odd as well. If he's the main suspect, then why wasn't he interrogated or arrested?
In the end, despite his lack of trust in the police and the state prosecutor, Maraga asked me to go to the state prosecutor on his behalf. I was told by the State Prosecutor's Office that they have an interest in the case. Shendar will go to the head of the Investigations Division, I was told, and upon receiving his recommendation, the State Prosecutor's Office will decide whether to sign an agreement with Maraga and what the nature of this agreement will be.
But this whole plan remained theoretical. Twelve hours after the meeting between Shendar and Danino, word leaked to the Minorities Branch.
Last weekend, Maraga got a phone call from Shlomi Peretz, from the Minorities Branch. "Got your bags packed yet?" Peretz asked, ending the conversation with two words: "Watch out."
SUBSCRIBERS JOIN THE CONVERSATION FASTER
Automatic approval of subscriber comments.

NOW: 40% OFF
ICYMI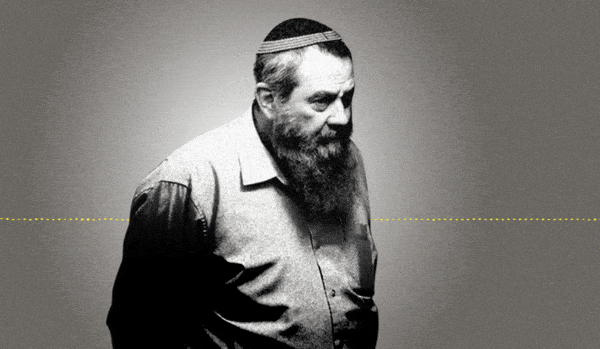 Jewish Law Above All: Recordings Reveal Far-right MK's Plan to Turn Israel Into Theocracy
Why I'm Turning My Back on My Jewish Identity
Down and Out: Why These New Immigrants Ended Up Leaving Israel
The Reality Behind 'The White Lotus' Sex Work Fantasy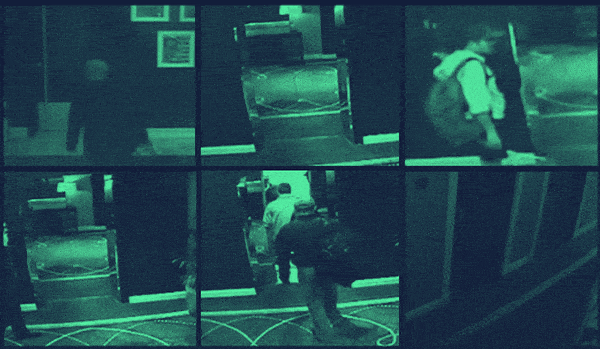 This 'Dystopian' Cyber Firm Could Have Saved Mossad Assassins From Exposure
Comeback Kid: How Netanyahu Took Back Power After 18 Months in Exile