The Unbearable Lightness of Loyalty
Givatayim was a solid Labor town - until Amir Peretz came along
As a stormy debate wound down this week near the entrance to the Labor Party's branch in Givatayim, one of the disputants stepped aside to analyze the current political frame of mind of the city's Laborites. He insisted on anonymity, agreeing to disclose only that "I was born in this country, have been living in Givatayim since 1954 and have a well-developed political awareness." Our anonymous speaker, a gentleman in his 70s, waxed indignant over certain things that veteran Laborites had said about party leader Amir Peretz. He disgusted them so much that some of them declared they would vote for Shimon Peres' new party (Kadima) while the others would not even bother casting a ballot.
"Tough talk like that doesn't surprise me," he commented, resolutely but in a low voice. "These people will not vote Labor because they received a seal of approval following Shimon Peres' disgraceful behavior. Personally, I'm not surprised, because he's always been an opportunist. With his last move, Peres has made a mockery of his entire political career. I've never voted Labor, but this time I will. Why? Because of the arrogance of Israelis who were born here or have been living here for a long time toward Amir Peretz and because they treat him like a subhuman. That's the only reason. Because of the deep shame I feel as an Israeli whenever I see how he's presented on 'Wonderful Country' [a satiric program on Israel television] and when I see how journalists treat him in interviews. Because of the disrespect and scorn, I am voting Labor in this election."
He took his leave but immediately returned to add another comment: "I'll tell you why people are treating Peretz disrespectfully. First, he can't speak Yiddish. Most Givatayim old-timers still speak Yiddish. They consider it their national language. In their eyes, a person who doesn't know Yiddish can hardly be called Jewish. I'm not angry with them because, when you get to be their age, it's damned difficult to change your ways. They live in their old hothouse world and they're not prepared to settle for any other."
One afternoon this week, an elderly gentleman, aged 97, visited the local Labor Party branch and asked the office secretary, Rachel, where his ballot booth and his wife's would be. Doesn't that give your heart a tingle?" Rachel exclaimed enthusiastically when he left, leaning on his cane. "That man, despite his age, told me he would vote Labor, although he isn't registered as a party member."
Over the past few weeks, she has enjoyed few such encouraging moments. Many members have reported to her that they intend to vote for another party. "They tell me the main reason is Peres," she explains. "He has created an atmosphere that condones this sort of partisan disloyalty. And that infuriates me. Whoever said that the country must be ruled forever by Ashkenazi members of the bourgeoisie? So what if someone who doesn't happen to be Ashkenazi has been chosen party leader?"
Outside the branch, a number of old election warhorses were gathered, whispering among themselves. In Israel's 58 years of statehood, they have never missed an election. They were diehard loyalists of Mapai, Labor's predecessor, who considered themselves privileged to have voted for their party when David Ben-Gurion became prime minister of the newly created State of Israel. The last time they cast a ballot was in the Labor primaries when they wanted to ensure Peres would remain party leader. When he lost, they were devastated. They have still not recovered from that debacle. They simply could not have imagined in their wildest nightmare that the world of yesteryear would vanish forever.
"I'm a pensioner," said David Lederman, "and I ask myself whether there is any candidate I can vote for. I'm telling you there is no such creature today. I always voted Labor but today there is no candidate that I could cast a ballot for." One of his friends quipped, "What about Peretz?" "Peretz! You've got to be kidding!" said Lederman, grimacing as he made a quick exit.
Rosy future
Up until a few months ago, Labor's future in Givatayim appeared rosy. The night of the party's primaries, the members of the local party branch went to bed, confident that business would proceed as usual in the Labor leadership. The pre-primaries branch conferences were harmonious, to a large extent because the members believed the party was headed for a bright future. Many of them were convinced Labor was on a roll and that its chances of increasing its electoral strength in the 2006 elections were good. They were encouraged by the surefire assumption that Peres would again be chosen party leader and that Likud was heading for a split.
Few communities in Israel have demonstrated such fierce loyalty to the Labor Zionist movement as Givatayim. In its 82 years of existence, it has always had a mayor who was a member of the Labor Party in its various metamorphoses: Mapai, then the Labor Alignment and now the Labor Party. Even Givatayim residents who voted Likud and other parties in national elections always elected a Labor candidate to the post of mayor.
"Givatayim always knew how to preserve the Labor movement's hegemony," noted the current mayor, Efi Stenzler, who heads the party's campaign headquarters in Givatayim. His friend, Yossi Arbel, the local branch's secretary, said his city was a kind of nature reserve in Israel's chronically stormy political turmoil. He offered as proof the existence of the branch's discussion group on Labor movement values (the only such group in the entire country) and, he pointed out with pride, "it's a very popular group."
Even after deserting the party that had been his home politically for over six decades, Peres is still regarded by local dyed-in-the-wool Laborites as a political obelisk. They were so excited about his merger with Ariel Sharon that they were stricken with despair when Sharon suffered his last major stroke and became incapacitated.
"I have always voted Labor," said Margaret Lax, a volunteer with the local branch of ILAN [Hebrew acronym for the Israel Foundation for Handicapped Children]. "But in this election I won't be doing so. I simply cannot stand that man with the mustache. I have moved over to Kadima. So has my husband. Many of our friends who come to visit us and who are traditional Labor voters now declare that they are not going to vote for that guy with the mustache. Why, you ask? I think they are ashamed that he is their party's leader."
Kadima has the upper hand
Only sporadic political activity was evident this week on Givatayim's streets. In the politics of billboard presence, Kadima clearly had the upper hand. The same could be said about the city's intersections. Teenagers tried to interest passersby with the party's stickers and information sheets. One of them, Omri, aged 16, noted that, if he were eligible to vote, he would cast his ballot for Kadima, which he sees as the Labor Party's natural successor. His parents, however, will still vote Labor. "Givatayim has always been a Labor bastion," he explained, "but those days are over because the party has no real leader. I hear what friends of my parents are saying. They had always depended on Peres, but he has bid farewell to the party. Now that he has left Labor, they are leaving along with him."
Omri tried to hand a Kadima sticker to a pregnant woman with a baby carriage. She was angry that he was peddling politics on the street instead of doing something more useful. In the last general election, she voted Shinui because she was impressed by the party leader Yosef (Tommy) Lapid's rhetoric and because his son, Israeli media celebrity Yair Lapid, was a high school classmate. After debating with herself about which party to vote for, she has decided on Meretz. "I even considered [Likud leader] Bibi [Benjamin] Netanyahu. However, when I saw him this week on Yair Lapid's [talk] show, I was very disappointed. And that is really a shame - he is quite the ladies' man but, on Yair's program, he put on a really bad performance."
She was in her 30s and remarked that she was aware that people were ditching in droves both Labor and its leader, Peretz. "He's basically a Histadrut [labor federation] official who has risen up through the ranks thanks to his continual shouting and bullying. No one wants to vote for bullies because they can never become competent political leaders overnight. And, frankly, he was never really much of a Laborite; essentially, his place is in the backroom debates of labor unions. He is certainly not a candidate for such a placid city like Givatayim, which has its feet firmly planted on the ground."
Arbel cannot recall any other political figure ever generating so much disgust. Many party members have informed him that they intend to desert. Although they make no mention of the fact that Peretz is Sephardi, they cannot visualize someone like him in the prime minister's office. "Since becoming branch secretary, I have never seen such a phenomenon. After his election as party leader, my colleagues and I have had to fight tooth and nail to 'protect' him from his critics. Peres' shift to Kadima certainly has dealt a savage blow to Labor's prospects because his move has legitimized in the eyes of many the idea of transferring your partisan loyalties."
Arbel is saddened by what he has been experiencing over the past few months. He is saddened by what has happening to Labor and by the situation of Israeli society today: "Undoubtedly, there is a serious flaw in our society. I thought that, in the 21st century, we would judge people by their views. I could never imagine rejecting individuals on personal grounds. I was so sure this kind of thinking was already dead and buried." He has recently learned that he was mistaken.
ICYMI
The Artist Who Survived Auschwitz Thought Israel Was 'Worse Than the Concentration Camp'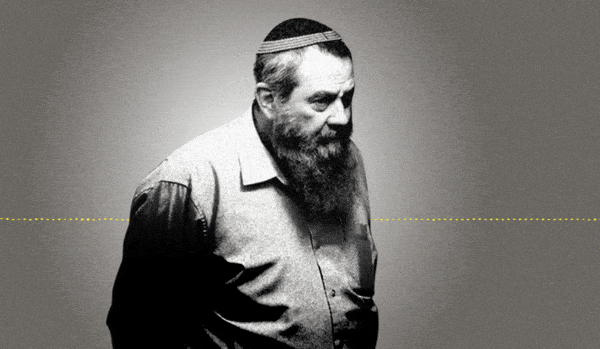 Jewish Law Above All: Recordings Reveal Far-right MK's Plan to Turn Israel Into Theocracy
Why I'm Turning My Back on My Jewish Identity
Down and Out: Why These New Immigrants Ended Up Leaving Israel
The Reality Behind 'The White Lotus' Sex Work Fantasy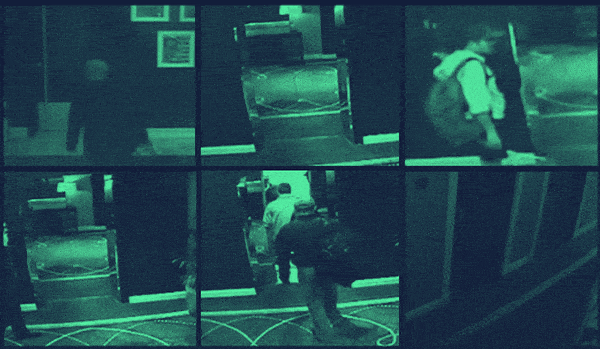 This 'Dystopian' Cyber Firm Could Have Saved Mossad Assassins From Exposure