Simply, the Last European
With its haunting subtext, Kaniuk's work is an intricately plotted and often exhaustingly paced epic, as well as a testament to Israel.
"The Last Jew" by Yoram Kaniuk, translated into English by Barbara Harshav, Grove Press, 544 pages, $26
To name a thing is to give it life. And to write is to name. As Adam, the first man, is referred to in Latin as prothoplastus, cognate to our protoplasm, tradition might call the last man standing by the name ultimaplastus. He will be a survivor of apocalypse, a genetic and cultural repository of God and man's collective memory. Caesar called Brutus the Ultimus Romanorum, the Last of the Romans - the last man in whom the spirit of Rome dwelt. After thousands of years of European persecution summated in the Holocaust, and the much delayed founding - and then immediate endangerment - of the State of Israel, many Jewish artists have come to confront the question of the Ultimus Judeorum. It is a harrowing thought. Who will be the Last Jew?
Our language tells us that before we answer that question, we need to know what is meant by the word "Jew." Israeli novelist Yoram Kaniuk has an answer to this most millennial of Jewish questions. The Last Jew, he seems to say in his windy, wildly accomplished, newly translated work, "The Last Jew," is quite simply the Last European.
It helps that Kaniuk (born 1930 in Tel Aviv; author of numerous books, winner of many prizes) writes like a European master of an earlier age. An experimentalist fond of the southerly wind of the long and longing sentence, he has rightly been compared with Borges and Marquez as much as with James Joyce, who, after proclaiming that "history is a nightmare," went and wrote his own great book of the Last Jew, Leopold Bloom's relived epic, "Ulysses." Robert Musil's influence is also obvious (the Last Jew, Ebenezer Schneerson, is often referred to as "a man without qualities"), as is that of a fellow genius of Tel Aviv, the tragic Yaakov Shabtai.
Though it seems that the greatest literary impression made on Kaniuk (who was named by family friend Haim Nahman Bialik after the biblical King Yoram, who insisted on defying God) was that of the visionary ambition of prophetic exhortation, the divine inspiration of the jeremiad - the texts of the apocryphal Apocalypse, which is a Greek word that means revelation and implies that its meaning is achieved only through suffering. On reaching the 500th page of "The Last Jew," all is realized, and nothing. Kaniuk has written a Bible. And now that it has at long last been translated (almost 25 years after it was published in Hebrew, though unlike God's, it has been abridged by its author), our own commentary can finally begin.
Half-man half-symbol
In "The Last Jew," we are introduced to a half-man half-symbol named Ebenezer Schneerson. Like the Last Jew of Nazareth, Schneerson is a carpenter by trade, an occupation that might have saved one's life in a concentration camp. His neighbor is Henkin, a grammar school teacher. Next, a German writer appears in the text as character and narrator, referred to in both guises only as "Germanwriter." Both Henkin and Germanwriter are researching and attempting to write (Henkin as "study," Germanwriter as fiction) accounts of Schneerson's life. But the proverbially wandering Schneerson has lived only the lives of others; he is the as-advertised sole repository of the heritage of his people.
A Kaniuk-like sabra (native-born Israeli), Schneerson abandons his young son, Boaz, and their Mandate Palestine, not yet engineered into a state through the horror of genocide. He wanders to Europe, searching for memory in advance of its destruction. War begins, and Schneerson finds himself deported to a camp. Lacking Boaz, he adopts - or becomes adopted by - one Samuel Lipker of the Sonderkommando, who has survived the atrocities only to enrich himself by plucking hidden jewels out of the anuses of the dead.
On liberation, Lipker plays at being the nascent Hollywood agent he will later become in this intricately plotted and often exhaustingly paced epic: He books Schneerson into nightclubs, cabarets and cafes throughout ravaged Europe, to perform for the very people who tried to annihilate him and his people. Schneerson's shtick? His memory is intact. While he claims to remember nothing of his own life, he has retained seemingly everything else. He even remembers the future. "All the Jews died," Schneerson says, "and I have to tell the world what they knew."
Onstage, Schneerson is total recall, pure mimesis; he opens his mouth to recite, and in multiple languages - speaking, as it were, in tongues. His litany is daunting, a curriculum of the world-to-come: From memory, he recites Einstein's theory of relativity; the stories of Franz Kafka; the entire canon of Yiddish poetry; the corpora of Homer, Dante and Goethe; the prophecies of the archkabbalist Nostradamus; the works of Josephus Flavius; Albanian military statistics, and "annals of the world according to a person named Pumishankovitch." This literal "freak show" can even recite the genealogies of entire eradicated shtetls, and espouses "family trees going back to the first generation." Schneerson's only awareness is that of his own people, who if not dead in corporeal form, have had their culture destroyed.
Almost too much
Ever sensitive to naming, Kaniuk then asks what makes that culture specifically Jewish. "As far as [Schneerson's] concerned," one of this novel's many narrators says, "everything is Jewish knowledge because it was conveyed to him by Jews."
Almost too much happens next. Lipker drops Schneerson to move to America as Sam Lipp and make his fortune in film. Schneerson, an Israeli, reenacts aliyah. Meanwhile, Boaz becomes involved in the Israeli memorial industry: making money selling hundreds of commemorative books; employing scores of memorial sculptors, craftsmen, carpenters, tinsmiths, ironworkers, painters, flagmakers, graphic designers, researchers and interviewers; working "in close and active cooperation with the Ministry of Defense, the Israeli Defense Forces, Yad Vashem and the Philharmonic Orchestra; Beit Berl; Beit Ze'ev Jabotinsky, and others" in assuaging the grief of parents, like teacher Henkin and his wife, Hasha Masha, who have lost children in Israel's early conflicts (in one of this novel's many twists, Boaz Schneerson had befriended Henkin and Masha's son, Menahem, in the army, only to sell his memory to the couple after Menachem is killed).
All this and more, an entire Five Books of Moses to the fifth power and with a Moses that outshines his - Schneerson's - biblical precursor, is related to us in tapes that seem to have been recorded by the Last Jew himself, listened to and commented on by a cast of DeMille-ian proportions, dominated by the eager, kindly Henkin ("Hebrewteacher") and the famous and worldly Germanwriter, whose father was a prominent Nazi - the enemy against which this heir to Heine and Buechner and Goethe and Mann must write his fiction. It is in the work of Germanwriter that Schneerson's fate is sealed in ink. Metafiction to the end, the name of Germanwriter's frustrated opus is the name of Kaniuk's finished one.
Reader, you are reading and you are not reading a work entitled "The Last Jew."
Schneerson the Last Jew as Last European is the soul of this multifarious work. He is a Walter Benjamin, a Martin Buber, a Gershom Scholem - an average older Israeli in cheap suit and cap, comfortable (as much as out of place) from Moscow to Paris and existentially familiar with the philosophy of the spheres. Whether one reads Schneerson as person or Schneerson as symbol, what or who Kaniuk has in mind as the Jewish ne plus ultimatum is a walking and talking believer in what Germanized Jews, until the war, knew as Bildung. His is the religion of Kultur, of Orpheus and Apollo - reformed representations of the ineffable God of the Ostjuden. To Kaniuk, the Last Jew is the great white hope of Western humanism, once America (symbolized by Lipp, ne Lipker) is given over to Mammon, and Europe becomes totally - and guiltlessly - Americanized.
Ultimately, "The Last Jew" is a gravestone to the European pretensions of the Israeli people. It is a testament to Israel alone.
Under Schneerson's memories and Kaniuk's words, a subtext haunts, refuses to recite. My generation will witness the death of the last survivor of the Holocaust. In metaphor if not in cultural consciousness, he or she will be the Last Jew. After him, will we be witnesses to his witness (whose testimony would be inadmissible, according to the Talmud), or will we become reinvented? Kaniuk's Israel is an attempt to answer that question. Our America is an attempt to question that question. Following Kaniuk, we Jews must set ourselves against finality - seeking the ultimate that is without end.
Joshua Cohen's novel about the last Jew, "Graven Imaginings," sits in a drawer, awaiting the coming of the Messiah.
By arrangement with the Forward
SUBSCRIBERS JOIN THE CONVERSATION FASTER
Automatic approval of subscriber comments.

NOW: 40% OFF
ICYMI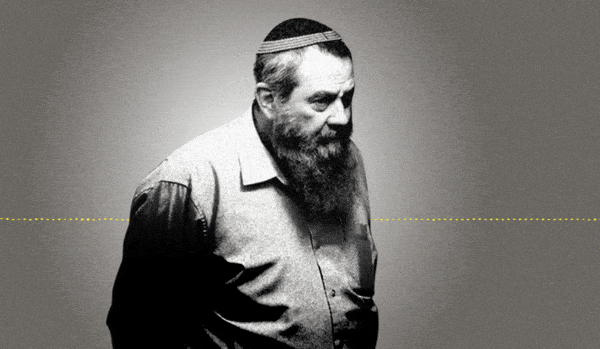 Jewish Law Above All: Recordings Reveal Far-right MK's Plan to Turn Israel Into Theocracy
Why I'm Turning My Back on My Jewish Identity
Down and Out: Why These New Immigrants Ended Up Leaving Israel
The Reality Behind 'The White Lotus' Sex Work Fantasy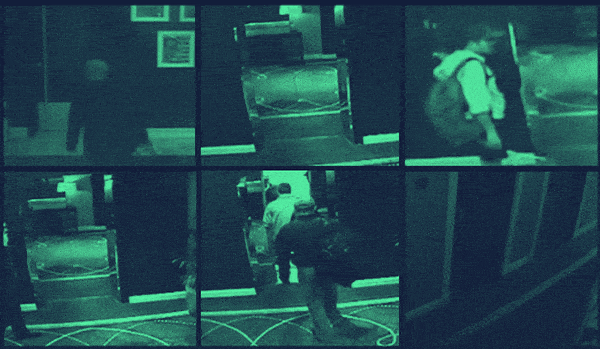 This 'Dystopian' Cyber Firm Could Have Saved Mossad Assassins From Exposure
Comeback Kid: How Netanyahu Took Back Power After 18 Months in Exile