A Heap of Broken Images
In contrast to the film version of 'Brokeback Mountain,' the original story by Annie Proulx is tougher and more sexual, and situates the particular and private love she describes in an infinite space.
Many books or stories are better than their film versions, but "Brokeback Mountain" is exceptional in that it is even better than the very good movie made from it. So it is worth reading the story by Annie Proulx - though readers of Hebrew will have to cope with an embarrassingly bad translation - because by its very existence it affords every reader an opportunity to undergo an experience of empathy that enables him to observe and contemplate his own life and love.
"Brokeback Mountain," about the broken lives of a ranch hand and a rodeo rider who fall in love, was first published in The New Yorker in 1997 and in book form two years later in "Close Range: Wyoming Stories." It is a brilliant and heartrending story that ranks with the finest of American short fiction, equal to Faulkner's "A Rose for Emily" or Hemingway's "The Killers." In it, Proulx executes the dramatic move of transferring the romantic and erotic relations of men and cowboys in the American West from subtext to text. Under her sure hand, what was latent and unstated in this culture (and in its literature) is transformed into something that happens and is talked about, and this is accomplished through the classic technique of the mainstream of a well- constructed story.
From this point of view, Ang Lee's film follows a similar course, making use of conventional images of the Western in order to present the unconventional. (In this context, The New York Times film critic Stephen Holden cites, in his review of the film, Leslie Fiedler's 1948 essay "Come Back to the Raft Ag'in, Huck Honey," about the relations between Huckleberry Finn and Jim.)
Proulx tells the private and utterly distinctive story of two men who meet only once or twice a year in the course of two decades, and who with time also lie to each other and betray each other and grow remote from each other, though the bond between them is the essence of their lives. This is the private case of Ennis Del Mar, who has a "high-arched nose" and "balanced a small torso on long, caliper legs," an introverted man who acknowledges his love - this "thing," he calls it - and chooses to live mostly without it. And it is the private case, too, of Jack Twist, who is short and plump and bucktoothed and wears the tail feather of an eagle in his hatband. Jack knows better than Ennis how to evoke love, this "thing," but is unable to obtain it.
In contrast to the film, the written story, with perfect technique, begins and ends with Ennis, who is older (though not yet 40) and a loner. It is constructed as a journey backward in time, to Ennis' first meeting with Jack in the summer of 1963, when they were both still teenagers and herding sheep for a rich rancher on Brokeback. The film, though, is linear and begins with the affair on the hill, when they became close buddies and for one night, when Jack takes Ennis' hand and guides it between his legs, lovers as well.
This is the crucial and significant disparity between the two works, and it locates each of them on a different track. Because what truly makes Proulx's story a canonical work fraught with meaning, and suffuses it with an almost intolerable melancholy, is its great theme, which transcends every definition: Proulx succeeds in situating the very particular and very private love she is describing in an infinite space. Ennis Del Mar embarks on a journey - also a physical journey - through which he rediscovers Jack and learns things about him, in part by means of conversations with his wife and his parents, and unites with him in the only territory available to them: the realm of memory. In this sense, the broken-back mountain, to which, by the way, they never return in their brief journeys over the years, is an imaginary kingdom.
This is discernible in the crucial scene that opens the second third of the story, when Jack writes Ennis a letter four years after the relations ceased with a laconic farewell when they came down from the mountain and he says he will come visit. In the meantime Ennis has married his girlfriend, Alma, and fathered two daughters; Jack has married the daughter of a farm implements dealer and fathered a son.
The moment they see each other, they kiss uncontrollably. "This" is awakened, and what happened between the parting and the reunion becomes important only as something that took place in the meantime, as a filler: Because the love between them, like all love between people and like a trauma, takes place in retrospect, rising from the ashes with every renewed contact with the beloved or with his representation.
The film seizes this moment mainly with the aid of the soundtrack, because the instant they embrace powerfully, Ennis emits a kind of groan, a deep sound such as people can produce only when they are in a state of longing. In the story, this principle is exemplified repeatedly, with images that represent Jack embedded in Ennis' memory, accompanying him - like the sweet scent of grass, and sweat, and the smoke of bonfires and the sight of cans of beans with spoons sticking out of them.
Ang Lee's film progresses in one direction, and his actors are young men who grow older in its course, so that the reflexive dimension of the written story, in which an older man looks back at his life, takes place in a different way in the film and is more closely connected to the relations between it and the viewer and between its images and the plot. It is an intelligent adaptation, which addresses the question of the balance between the two male characters, as the story is not told from the point of view of either of them, though it tilts toward Ennis.
There are scenes in which the screenplay, by Larry McMurtry and Diana Ossana, "opens" the story and imbues a single line in it with heft, as when Jack "had driven twelve hundred miles north for nothing" after Ennis calls him and tells him he is divorced. Also interesting in the film is the way almost every female character in the story who is mentioned by only a word, even not by name, like a waitress Ennis says he is seeing, is given whole scenes in the film as though to "balance" it and the worldview it describes.
In its deep currents, the film also obeys the division into "feminine" and "masculine." Ennis, the silent one, is overlaid with "masculine" quality, while Jack is characterized as feminine, flirtatious and soft. Part of Jack's "femininity" has to do with the fact that in the original story he is the unknown, decoded character, and so most of the additions of the screenplay are related to him and are realizations of what is hinted at in the story (such as a trip to Mexico, in which he cavorts with men). Another reason for this, of course, is that the first time they have sexual intercourse, it is Ennis who takes the reins. It is not by chance that the film has a scene that is not in the story, in which Jack clashes with his rich father-in-law at the supper table, as though he is reborn in the family as a man. By the same token, the film omits a childhood memory of Jack's which appears in the story and has to do with his alienated, violent father.
Proulx's story is a lot tougher, uncompromising and sexual. It's about two men, period, who live simultaneously within their situation and outside it, and who, in contrast to the film, also tell each other that other people have seen them together and whose overt confrontations are with their fathers and between the two of them. Thus, in the story - but not in the film - they have a conversation about whether it's better to have sons or daughters as they start to touch each other. When the conversation lags, Proulx writes, "One thing never changed: the brilliant charge of their infrequent couplings was darkened by the sense of time flying, never enough time, never enough."
Proulx, then, for the most part stays with what Ennis knows and with what he understood as having happened. This is not exactly a journey of self-discovery, because Ennis, even though he does not talk and uses his fists and has no great ideas, knows who he is; it is a process of additional and renewed acquaintanceship with his beloved. Because of this, there is one exceptional moment in the story in which Proulx describes Jack's inner thoughts, and it is deeply connected to what she is trying to achieve on the question of the status of love as a continuing memory. "What Jack remembered and craved in a way he could neither help nor understand," Proulx writes of Jack, who in a quarrel with Ennis in 1983, 20 years after their first meeting, says he sometimes misses him so badly that he could whip babies, "was the time that distant summer on Brokeback when Ennis had come up behind him and pulled him close, the silent embrace satisfying some shared and sexless hunger."
The language used by Ennis and Jack, who come from deprived backgrounds, is simple. But every word they utter in the story is important for understanding its central themes, and the language of the story is astonishingly rich in symbolic details, in metaphors of horse-riding, surrendering and harmony, and it makes allegorical use of fire. For translators, this is a magnificent challenge, but the Hebrew translation (by Sarah Friedman), does not meet it. For example, when Ennis tells Jack that he loves his daughters "to pieces," the translation offers the Hebrew equivalent of "loves them to death," and when Ennis remarks, ironically, after Jack talks about the injuries he suffered on the rodeo circuit, "Sure as hell seem in one piece to me," the Hebrew gives us the equivalent of the bland "You look all right to me."
Proulx, after all, chose words and images having to do with broken things and pieces of things, the whole and its parts, with the same intention that underlies the name "Brokeback Mountain." If she had wanted to write about "loving them to death" or about "looking all right," she would have done so.
The problem becomes acute in Friedman's translation of what will ultimately become the law Ennis will obey for life. Ennis, who as a boy was forced by his father to look at the mutilated body of a man who had lived with another man ("old birds," he says, but the translator omits this) and who knows that Alma saw him and Jack, understands that he will not be able to cope with what life with Jack will demand of him. "If you can't fix it, you got a stand it," he says. But the Hebrew translation uses a cute, lame rhyme, eminently a slogan: "Eem lo mistader, tsarikh levater" (literally: "If things don't work out you have to give in").
Because the entire collection is translated in the same way, and because the other stories do not have films to generate a special interest in them, the "Wyoming Stories" in Hebrew remain a flimsy and unsuccessful version of the English original, on the cover of which are the young and beautiful faces of Heath Ledger (Ennis) and Jake Gyllenhaal (Jack) as they appear on the movie poster.
ICYMI
The Artist Who Survived Auschwitz Thought Israel Was 'Worse Than the Concentration Camp'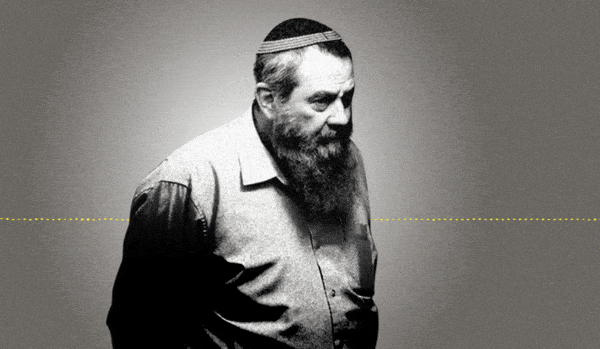 Jewish Law Above All: Recordings Reveal Far-right MK's Plan to Turn Israel Into Theocracy
Why I'm Turning My Back on My Jewish Identity
Down and Out: Why These New Immigrants Ended Up Leaving Israel
The Reality Behind 'The White Lotus' Sex Work Fantasy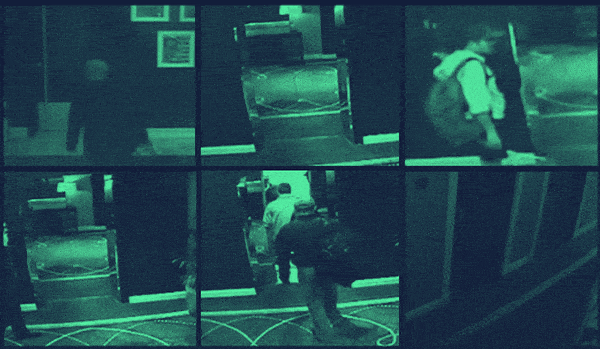 This 'Dystopian' Cyber Firm Could Have Saved Mossad Assassins From Exposure