What Does Aryeh Deri Regret?
The ultra-Orthodox press had some interesting things to say in its holiday editions.
How did the ultra-Orthodox go about trying to quell the very vocal struggle of the parents of newly religious students? This fascinating story was exposed by Rabbi Yosef Wallis, director of the outreach organization Arachim, in a discussion on returning Jews to religious observance that appeared two weeks ago in Yated Neeman, the organ of the Degel Hatorah Party. Wallis talked about meeting with members of the parents' organization in "a North Tel Aviv apartment."
"When I entered," said Wallis, "many parents sitting in easy chairs shot angry stares at me. I sat down and told them, `I understand you are all gathered here because your children have become religious and you want to contact them. Take my phone number and I will return your children.'"
Wallis, however, had conditions.
"If there is one article in the media, you can forget about me. If there is one demonstration, you can tear up my phone number."
Since then, that parents' committee has become much less active.
The campaign conducted by parents affected by their children's new religiosity was led by professors Dan and Tsofiyah Maler, the founders of Victims of Renewed Observance.
"I know of no such story," said Dan Maler. "I am unfamiliar with the name Wallis and I know of no meeting with such a person or any request from him for a meeting."
Maler says that if such an event had taken place with members of his association, he would know. He says the story might have related to another group.
Maler also has an explanation for the disappearance of the name Victims of Renewed Observance. In the 1990s, his association changed its name to Aleh, the Hebrew acronym for Ultra-Orthodox Takeover Prevention Society. About four years ago, the name was changed again, to Hofesh - the Society for Freedom from Religion.
Halutz's disappointment
Last year, a fascinating innovation occurred when the Haredi (ultra-Orthodox) weekly papers conducted pre-Rosh Hashanah interviews with the prime minister for the first time. On the eve of Sukkot, Mishpaha published an interview with a no less official figure than Chief of Staff Dan Halutz. Among other things, Halutz said that the arrangement to defer military service is chosen by 10 percent of army-age men, "and that's a lot."
The blazing of new trails in the Haredi press has become routine, but this interview, which allowed criticism of the deferment arrangement, was without doubt worthy of note.
Halutz had some very negative things to say about the Tal Law.
"Unfortunately, this format of a `year of decision' has not proven itself. Whereas we once expected the `year of decision' would bring more young Haredi men to the IDF, now I can tell you that only a few dozen of those conscripted arrived."
Halutz said that the Tal Law "needs to be reexamined." "I do not feel that the law is being properly applied," he said. "Everyone who is currently included in the deferment arrangement must be examined, to ascertain if he should be covered by it."
One of the main causes for the failure of the Tal Law is the requirement that everyone who leaves his yeshiva studies, even those over age 23, serve in the army for three long, deterring years. Halutz claims, however, that the law as it stands today "provides the optimum space that we as a military establishment could allow, that upholds the principle of equality among recruits and soldiers."
The sage's orders
On the eve of Sukkot, Yated Neeman devoted its 128-page holiday supplement to the struggle with the Supreme Court. Most of the pages dealt with the prohibition against turning to secular courts, in an attempt to prove that Israel is run by a legal dictatorship - a message that the paper has been printing for close to a decade. Against this background, it was interesting to read the explanations given by the Degel Hatorah Knesset members for their very active participation in the debates on drafting a constitution.
MK Moshe Gafni was a member of the public council that prepared the Israel Democracy Institute's proposal for a "constitution by consensus."
Gafni's response to Yated was, "Since even if we object, they have the power to do as they please, in order to minimize the damage we are trying to reach a constitution by consensus with them, of course under the orders of the great Torah sages."
It is important to note that the sages are not turning a blind eye, nor tacitly agreeing, nor granting blanket approval. Gafni is conducting negotiations for the constitution by consensus under specific orders from the Torah sages. Very interesting.
The deputy minister in charge of the Welfare Ministry, Rabbi Avraham Ravitz, was very active in the Constitution, Law and Justice Committee's discussions on the preparation of the constitution. Ravitz detailed the Haredi preconditions for accepting the constitution:
"The freedom to educate our children as we see fit, establishment of marriage and divorce [according to halakha - Jewish law] as a Basic Law, observance of Shabbat in public and state places, observance of the kosher food laws by the state authorities," etc. And if (as expected) no consensus is reached? Ravitz says that the Haredi community would prefer continuation of the existing situation.
No Haredi picture would be complete without news of Aryeh Deri. Bakehila took Haredi personalities on a tour of stations in their lives. Deri was taken to, among other places, the Supreme Court, which upheld his conviction for bribe taking. There he spoke of an insight he arrived at only recently.
"My mistake was that I played this whole game whose results were a forgone conclusion," said Deri. "I shouldn't have hired a lawyer, I should not have tried so hard to prove my innocence. It was superfluous and pathetic. The whole system had a contract out on me. I should have remained completely passive and told them: Do with me as you please. That is what I regret."
Mishpaha, which can be viewed, among other things, as the newspaper of the new Haredim, published a very complimentary profile of someone who could be considered the spiritual leader of this public, Rabbi Aharon Leib Steinman.
Steinman's moderation
In Haredi terms, Steinman is a symbol of moderation. A few weeks ago, Yated Neeman published remarks made by Steinman at a rally at the Hebron Yeshiva in Jerusalem in honor of the Jewish month of Elul (which this year coincided with September).
"Most of the world is evil," said Steinman, "especially the gentiles, most of whom are robbers, murderers, thieves and all the bad things. They have no justice or integrity."
Rabbi Ovadia Yosef, it turns out, is not alone.
The Poalei Agudat Israel movement is trying to resurrect itself and has reinstated its newspaper, She'arim - during better days a daily - as a monthly. The movement's last representative in the Knesset was MK Avraham Verdiger, who thwarted the establishment of a government headed by Shimon Peres in the 1990s, facilitating instead the narrow coalition lead by Yitzhak Shamir.
In its Elul issue, She'arim published an interview with Verdiger, in which he revealed the precise orders given him back in the 1990s by the Lubavitcher Rebbe and the leader of Degel Hatorah, Rabbi Eliezer Menachem Shach, both of whom have since passed away.
Shach's words to Verdiger are particularly interesting because they have served as Haredi politics' fundamental guiding principles for the past 15 years:
"We have to follow the path of the Right, the one paved for us by our ancestors," said Shach. "I will not tell you that these [politicians] are more righteous than those, but these tend more toward Yiddishkeit (traditional Judaism) than the Left, the radical Left. We must therefore assist that side.
"Do not be afraid of anyone, Heaven forbid, because of curses," continued Shach. "Curses are not binding. Baseless curses return on he who curses, and not on those who are careful, because those who are careful do not curse."
Danger - living waters
In its Sukkot edition, Yated Neeman exposed a surprising international kashrut affair. It turns out that Haredim in New York discovered two years ago that their drinking water contained plankton, minute marine organisms. According to the newspaper, New York's drinking water is considered to be of excellent quality, and is therefore not filtered. Kashrut laws prohibit the swallowing of forbidden creatures, even if they are .5-1 millimeter (.02-.04 inches) long and even if the water is wonderful.
This problem was presented to a group of Israeli halakhic authorities headed by Rabbi Yosef Shalom Elyashiv, spiritual leader of Degel Hatorah. The rabbis ruled that the water must be filtered, either by wrapping cloth around the faucet or using a fine metal filter.
SUBSCRIBERS JOIN THE CONVERSATION FASTER
Automatic approval of subscriber comments.

NOW: 40% OFF
ICYMI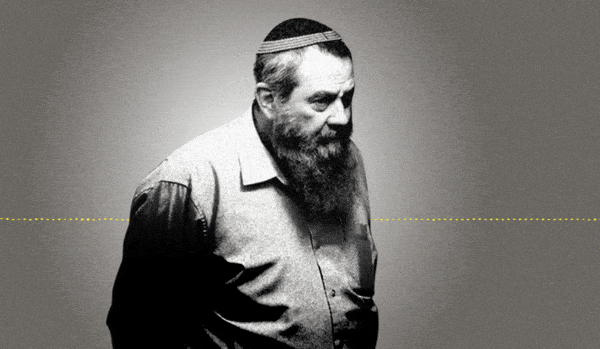 Jewish Law Above All: Recordings Reveal Far-right MK's Plan to Turn Israel Into Theocracy
Why I'm Turning My Back on My Jewish Identity
Down and Out: Why These New Immigrants Ended Up Leaving Israel
The Reality Behind 'The White Lotus' Sex Work Fantasy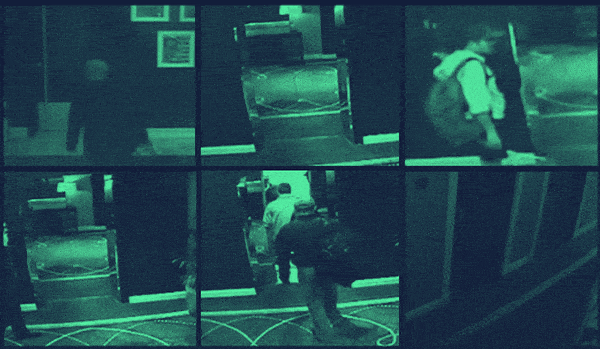 This 'Dystopian' Cyber Firm Could Have Saved Mossad Assassins From Exposure
Comeback Kid: How Netanyahu Took Back Power After 18 Months in Exile