Gaza Sealed as Disengagement Begins
Army closed Kissufim crossing at midnight; IDF chief: 5,000 have illegally entered Gaza settlements.
Israel Defense Forces troops sealed off the Gaza Strip at midnight Sunday, marking the start of the withdrawal, the first time Israel will pull out of land Palestinians want for a future state. Forty-eight hours later, soldiers will begin forcibly removing those settlers remaining in the settlements.
Israeli authorities set up roadblocks across southern Israel and cut off bus service to the Jewish settlements in the Gaza Strip on Sunday as they began final preparations to begin dismantling all 21 settlements inside Gaza.
By Sunday evening, the police had blocked off Negev roads at the Tze'elim, Orim, Gilat, Hamazleg, Gabim, Ibim, Ruchama, southern Ashkelon, and Klasberg Junctions.
Police spokesman Avi Zelba said that authorities set up the cordon of roadblocks in southern Israel to prevent opponents of the disengagement from interfering with the pullout. Only residents of southern Israel and those with a legitimate reason for being there will be allowed to cross, police said.
The roadblocks are part of the sixth "ring" of security, for which the police is responsible, in the areas within the Green Line near Gush Katif. Police sources said Saturday that these roadblocks are likely to cause major traffic jams throughout the area.
As of Sunday, thousands of residents remained inside the settlements, vowing to resist their eviction. Other opponents of the pullout have threatened to hold massive demonstrations against the plan and to run the roadblock on the Gaza border to create chaos and torpedo the plan.
Halutz: Up to 5,000 have illegally entered Gaza Strip settlements IDF Chief of Staff Dan Halutz said Sunday that the army believes that some 5,000 anti-disengagement activists have infiltrated the Gush Katif settlement bloc illegally. To date, the defense establishment's official estimate had been that 3,000 people had entered Gaza illegally. Halutz said that only 50 percent of the Gaza Strip settlers would leave their homes by August 17.
Halutz said that during the course of the Yad l'Ahim operation Monday, when evacuation orders would be given to settlers, the army would not forcibly enter the homes of settlers who do not want to get the evacuation orders from the officers.
"Soldiers and police officers can weep and feel pain along with the evacuees. We will act benevolently and will respect logical requests that don't adversely affecting the mission. We are far removed from violence. There is no battle here, and we don't want to defeat anyone," Halutz said.
Halutz spoke hours after GOC Southern Command Dan Harel estimated that the planned evacuation of Gaza Strip settlements would go forward even if the number of illegal activists in the Strip rose to 5,000.
"In the end, three or four or even 5,000 people will not prevent the IDF and the Israel Police from carrying out the law of the Knesset and the decision of the cabinet. They may make it more colorful. I hope they do not make it more violent."
Settler leaders were to lock the gates of some Gaza settlements Sunday to keep out the soldiers and police officers who are charged with handing out the eviction orders to residents.
In a parallel protest, dozens of police officers received telephone calls from people in the United States who identified themselves as members of the Chabad movement, asking the police to refuse to carry out evacuations, and to influence fellow officers to refuse, the radio reported.
It said the police were outraged that their personal phone numbers were distributed to disengagement opponents abroad.
Harel is to command a force of more than 20,000 police and soldiers in the disengagement operation beginning this week. He turned aside media reports that soldiers at checkpoints had turned a blind eye to infiltrating protesters. He said that the vast majority had entered the Strip legally, but had not abided by explicit promises to leave.
Harel indicated that there would be no trials for many of those caught illegally in Gaza. "The judicial system in Israel is not built for those quantities of arrests."
"All in all," Harel continued, "we must all remember that we are one people, that there is a day after, and that we must all come out of this event as one united people, not torn and riven."
Vice Premier Shimon Peres, visiting soldiers at the Kissufim crossing along the Gaza Strip border, said that by taking part in the disengagement they "were defending democracy in Israel."
"The settlements must be evacuated they cannot stay here," he told reporters. "I understand that there are feelings. I have sympathy (for the settlers), but they cannot replace a national choice."
Settlers plan resistance Residents from the entire Gush Katif settlement bloc met Saturday night in Neveh Dekalim, where leaders explained to them the expected scenario of the week to come and handed out instructions on how to continue the fight against the disengagement.
Thousands of people who have remained in the Gaza Strip illegally will fan out to the settlements to guard the gates.
"The army is counting on our leaving on Monday and Tuesday," said Rafi Sari, head of the Gush Katif Action Committee. "That stage is really important to them, but we're not cooperating. We won't leave and we won't make it easy for them," Sari said.
Sari told his audience that if they had objects of sentimental value they should get them out of Gush Katif before tomorrow night.
Residents who wanted to get their cars out of Gush so they could use them after the disengagement could do so, he told them, but it would be better not to since any photos of lines of cars leaving would seem misleading if they appeared in the press.
The leaders decided not to tell people how to react when officers came to evacuate them, except to stress that no physical or verbal violence should be used.
Right-wing organizations have been stepping up pressure on police officers and soldiers to disobey orders to implement the disengagement.
Starting Sunday the police have been operating on its highest alert level. Since only about 8,000 officers out of the normal staffing level of 28,000 will be available to deal with matters not associated with the disengagement operation, the police will focus on responding to life-or-death cases and cases where violence is involved.
The schedule of interrogations and offensive operations will also be severely disrupted as a result of the temporary shift in personnel allocations.
Police Chief Moshe Karadi announced Saturday that calls to the police emergency number (100) will not be affected by the disengagement, but police sources told reporters that a rise in crime within Israel can be expected.
Some 10,000 police officers are scheduled to take part in the actual evacuation of residents from the Gaza Strip, while another 4,000 will be available to respond to events on the ground. Some of these will be flown in by helicopter, if needed, to provide additional backup.
ICYMI
The Artist Who Survived Auschwitz Thought Israel Was 'Worse Than the Concentration Camp'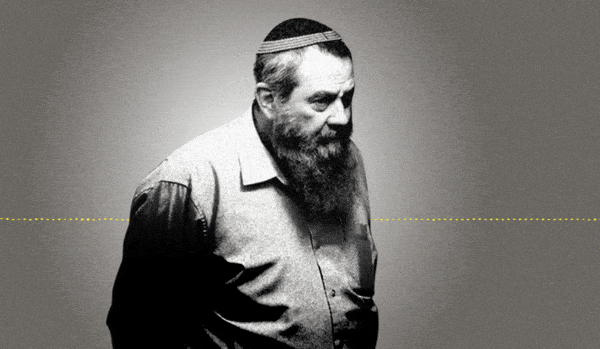 Jewish Law Above All: Recordings Reveal Far-right MK's Plan to Turn Israel Into Theocracy
Why I'm Turning My Back on My Jewish Identity
Down and Out: Why These New Immigrants Ended Up Leaving Israel
The Reality Behind 'The White Lotus' Sex Work Fantasy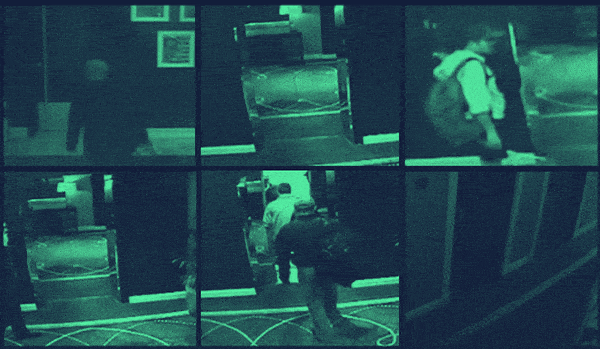 This 'Dystopian' Cyber Firm Could Have Saved Mossad Assassins From Exposure