Espousing Their Cause
The government's intention to toughen its immigration policy raises fundamental questions of civil rights and human dignity.
The following story sounds like a South American telenovela produced by the Interior Ministry: It has been three years since Christian Delgado, the husband of an Israeli citizen and father of an 18-month-old Israeli child returned to Israel, and he is still living here on a foreign worker visa. Delgado, 35, is a native of Chile. He does not have any medical insurance. Nor is he able to find any work aside from cleaning homes. On the face of it, he should long ago have received residency status. But Delgado's former girlfriend, originally an Ecuadorian citizen, and their child, a 10-year-old girl, still live in Israel. His wife, Racheli Avraham, 29, says that an official at the Population Registry in Tel Aviv told them that her husband would not be granted residency as long as his ex-girlfriend and their daughter remain here.
There is no happy ending to this telenovela; there are a lot of scenes of pain and anguish. Avraham says she underwent the most degrading experience of her life at the Population Registry bureau. It happened when she was eight months pregnant, and went to the office thinking her husband might finally be given a blue residency certificate. In the hallway, she was told by one of the clerks - in the presence of about 30 other people: "He isn't going to get anything until you throw out his ex-girlfriend and the girl." And when she broke down in tears in the another clerk's room, the woman asked her to leave, as the crying prevented her from concentrating. She reports having also been asked, "How do you know he didn't marry you merely to stay in Israel and go back to his ex?"
Avraham says the then-director of the bureau, Irit Tam, proposed the following week that she inform on the ex-wife and daughter, behind her husband's back. "I told her it was extortion. To which she said, `Take me to a thousand courts, I'll deny what I said here, and I'll find a thousand other reasons not to grant you status.'" Ever since then, she has been hounded by demands for documents she claims she cannot produce. Incidentally, Delgado's daughter is Israeli through and through. She speaks fluent Hebrew and celebrates the Jewish holidays. The naturalization arrangements for children of foreign workers that have been the subject of recent public debate apply to her.
"I never imagined this would be the price I would pay to be married," says Avraham. "I have a friend who married a Colombian guy, and it all worked out fine. I didn't imagine I would come up against this sort of impassiveness. In my identity card it says I am married, but it doesn't say who I am married to." There is nothing exceptional about Avraham's story. The Association for Civil Rights in Israel (ACRI) is quite familiar with the unofficial and unlawful practice of asking people to turn in family members as a prerequisite for receiving residency status. ACRI has filed a petition against it with the Court of Administrative Affairs in Jerusalem.
In the petition, attorney Oded Feller of ACRI reports a conversation he held on December 12, 2004 with Amos Arbel, who replaced Tam as director of the Population Registry in Tel Aviv. According to Feller, Arbel said, "The clerks do not make the services they provide conditional on informing on family members, but they are instructed to request information about family members." Feller says he "wanted to make sure Arbel understood the gravity of this statement. A request to supply information places the individual who is lawfully entitled to residency status in Israel in a terrible situation: either hand over family members or not have his or her status regulated."
Arbel could not see what was wrong. According to his line of reasoning, the possibility does not exist of a person wishing to receive a service refusing to supply information about his family members. It is not a condition, Arbel said. However, if an individual refuses to supply information, he and his family can beat it. Arbel said there are several ways he could delay the processing of a request. For instance, setting an appointment for three months from now. Or by issuing a request to produce additional documents. "I can delay action on a request for nine years," boasted Arbel. In his petition to the court, Feller terms it an unlawful act of "hooliganism and extortion."
Harsh bureaucratic mechanism
The request to turn over family members to the authorities is only one of numerous problems confronted by Israelis wishing to acquire legal status for their spouses. These requests are delineated in a report on the Population Registry that was released by ACRI, under the colorful title "The Ministry." In spite of the very serious accusations lodged in the report, including the statement that "racism has spread through the ministry" against non-Jews applying for legal status, no libel proceedings were initiated against ACRI. The Interior Ministry made do with a protest against the bold statements.
The story of Avraham and Delgado, like those of thousands of other Israelis married to foreigners who find themselves caught in a harsh bureaucratic mechanism that sets traps for them, raises some tough fundamental questions about civil rights and human dignity: Has the Israeli citizen lost the right to marry whomever he or she wants to? Is there even any such right? And if a person has the right to marry whomever he or she wants, can he or she force the state to grant citizenship to the spouse, or to allow him or her to live in its territory?
A partial answer to the state's position on these questions was provided by the government on Sunday. It decided to move ahead on a legislative bill initiated by Attorney General Menachem Mazuz, to prevent the naturalization of unlawful residents: Palestinians, foreign workers and others who lack legal status here, and to require lengthy cooling-off periods of between one and five years. This would mean that an Israeli who falls in love and wishes to live with a foreigner residing in Israel unlawfully, cannot do so in Israel. Also, the state or its officials can transform any foreigner it wishes to throw out of its territory into an unlawful resident, through bureaucratic mechanisms that will leave him without permission to reside in the country.
The Pines-Paz Committee will hold discussions in the next few months on the tightening up of Israel's immigration policy, in the spirit of recommendations issued by the National Security Council. These recommendations include, in part, the imposing of limits on economic status, age and type of link to Israel applied to the naturalization of spouses of Israelis, as is the practice in Denmark. If the recommendations are accepted, the right of Israelis to choose a spouse and live with that spouse in their country will be even further eroded.
Last week, former education minister Prof. Amnon Rubinstein told Haaretz, "There is no legal or moral obligation in international law to permit immigration for the purpose of marriage. The whole matter of the right to love and family life is an invention" (Haaretz, May 11, 2005). In the same article, Roi Dik, legal counsel of the National Security Council, raised the issue of whether citizens are entitled to dictate to the state by means of marriage to whom it will grant citizenship. The NSC's answer is almost certainly negative.
Rubinstein and Liav Orgad write in an as-yet-unpublished article (entitled "State Security, Jewish Majority and Human Rights: The Case of Immigration for the Purpose of Marriage") that "over the years, the European Court of Human Rights has given backing for the ability of states to restrict immigration following marriage; states are sovereign to implement their immigration policy at their discretion, while imposing limits and various conditions." They continue: "In most instances, the European court has been willing to defend the opportunity to migrate for the purpose of marriage and family unification only when the applicant could prove that this was his sole option for creating a family, and that he did not have that alternative in his state."
No cultural opportunity
Does that mean the court is in the practice of sending European citizens to live in Third World countries? Usually not. Rubinstein and Orgad say that in the event that the couple can live in another country "except when realization of this alternative would cause language, culture, employment or similar difficulties. The interests of the couple will usually supersede those of the state in preventing an unwanted immigration." This qualification is highly significant when it comes to instances in which Israelis wish to marry foreign workers or unlawful residents from countries of the former Soviet Union. A native Israeli has no real cultural opportunity to emigrate to the country of descent of his or her spouse. Usually, these are countries in which it is not feasible for him or her to live.
The former chair of ACRI, Prof. Ruth Gavison, writes in another as- yet-unpublished article that the temporary measure adopted in the matter of unification of families of Palestinians "does not harm an individual's right to marry the person he chooses or his right to live with the person he chooses and with his children." She contends that the directive only prevents an automatic situation in which "an individual can compel his country to accept within it someone who is not a citizen of the state, by choosing to marry this person." Gavison continues: "In ordinary circumstances, humanitarian considerations justify a policy of treating the spouses of citizens well." However, the state can most certainly legislate laws that would make it more difficult for people to live in their country with alien spouses.
Basic rights
One doubts whether Supreme Court Deputy President Mishael Cheshin would agree with Rubinstein's claim that the right to love and family life is an invention. Cheshin wrote as much in 1999 in the High Court of Justice verdict in Stamka vs. Ministry of the Interior, the most important verdict handed down in recent years on the subject of family unification: "It would be inappropriate for us to make light of the dignity of the spouses or the unity of the family. Nor can we dismiss the importance of not separating loved ones."
In more legal terminology, he wrote: "Our matter, we should bear in mind, deals with the basic right of the individual - every individual, to marriage and building a family. Needless to say, this right has been recognized in widely accepted international conventions." Cheshin refers anyone interested in more information to an article by Prof. Amnon Rubinstein, "The Right to Marriage." In the article, written 32 years ago, Rubinstein details at length the international conventions that recognize the right to marriage, although he does not take up questions of immigration.
"The State of Israel recognizes the right of the citizen to choose a spouse as he sees fit and to build a family with that spouse in Israel," wrote Cheshin. "Israel is obligated to protect the family unit by virtue of international conventions; and although these conventions are not binding ... Israel recognizes its obligation to provide protection to the family unit through the granting of permits for family unification, as well. Thus, Israel annexed itself to the group of most enlightened countries, those countries that recognize the right of family members to live all together in a territory of their choosing."
Despite what Cheshin says, he and the other High Court justices might permit the imposition of various restrictions on the right to a family. Clearly, they will soon be asked once again to rule on this fundamental issue. Any law that makes immigration policy stricter will eventually be the object of a judicial hearing in their presence, based on an argument that it violates the Basic Law on Human Dignity and Freedom.
ACRI is convinced that the right to family life is also anchored in the right to immigration. In "The Ministry,", the association states that the individual's right to choose a spouse and belong to a family unit is the essence of the right to family life. This right is well anchored in international law and the Israeli judicial rulings, and has been recognized as part of the constitutional right of an individual to dignity, states the report. It is only natural that family links are not created solely in accordance with political borders. An Israeli citizen or resident who links his or her life with that of a non-Israeli spouse will naturally seek to live together with the spouse. The right of every Israeli to grant the spouse status in the state is corollary to the basic right to family life, continues the report.
`Jewish majority' arguments
Prof. Mordechai Kremnitzer of Hebrew University and the Israel Democracy Institute says: "It is entirely clear that there is a right to married life and family. This is a quintessential basic right that stands alone and is also linked to the highest rights, such as the right to autonomy, one of whose implementations is through the creation of a family unit and the right to a life with dignity, the most quintessential expression of which is the right to live together with the individual you have chosen to live with."
According to Kremnitzer, this means that "a person has the right to bring a spouse and live with that spouse" - providing it has been proven that it is a real and not fictitious marriage, and that there is no solid security-related pretext for preventing the spouse from entering Israel. "This new tone, which attempts to justify through `Jewish majority' arguments a constitutional arrangement that bears a quintessential racist character, is a tone from which - if Israel wishes to preserve its status among the nations of the world - it should cease and desist," says Kremnitzer. It is impossible to prevent spouses of Israelis from living here, he says, by trying to explain the need to preserve the Jewish majority. Nevertheless, Kremnitzer said he has not yet formulated an opinion on the Illegal Residents Law or on proposals to impose age and financial restrictions on the naturalization of spouses.
`We don't force anyone to inform'
Sabine Haddad, spokeswoman for the Population Registry, said in response to this article: "The ministry does not stipulate the awarding of status on `informing.' The allegation leveled by Avraham and Delgado that they were forced to inform on the ex-girlfriend is groundless.
"The never-ending insinuations that the Population Registry is acting on its own initiative and in contravention of ministerial directives or in contravention of regulations is improper, and we find no justification to respond to them," said Haddad.
She said that the reason Delgado had not yet received legal status is that he has not completed presentation of the required documents. Asked about the claim that it is not possible to acquire a certificate in Chile attesting to one's unmarried status, she replied, "The Interior Ministry has made it clear countless times that a person claiming that his state does not issue documents testifying to previous personal status, is permitted to present official authorization attesting to that fact, and the ministry will consider how to resolve the issue." After the documents have been produced, Haddad said it will be possible to handle Delgado's request for status as a temporary resident.
Complicated comparisons
Attorney Orna Kohn of Adalah, The Legal Center for Arab Minority Rights in Israel, says the claim the current public debate in Israel is about making the immigration policy stricter is deceptive. The debate, she claims, is over granting status to spouses, something permitted by all democracies in Europe and North America. They distinguish between family unification and immigration. Conversely, there are only two ways to be naturalized in Israel: `making aliyah' (immigration by Jews) or family unification. As it is usually understood in other countries, immigration in Israel does not even exist.
Numerous references have been made in the local debate on immigration and family unification policy to the practices of other countries of the world, particularly in the European Union. Before assessing the policy in member states of the EU, one should bear in mind Attorney General Menachem Mazuz's statement to Haaretz last week, in which he said that any comparison with Europe is problematic. There is freedom of movement and labor throughout the EU for residents of the EU, to whom any legal restrictions do not apply.
A document that compares the legal situation around the world that was submitted by Prof. Amnon Rubinstein to the National Security Council demonstrates that most countries of the EU require spouses to prove they can earn a living; at times, they must also prove that they have adequate housing. The two most extreme countries are Denmark and Holland, which have toughened their policies significantly in recent years.
In Denmark, the petitioner must bring his or her spouse, deposit a large sum as a guarantee in the event that the spouse requires financial support, and also declare that he or she has not received in the year leading up to the application any aid from the state. In Denmark, adequate housing means at least 20 square meters per person. In Holland, the applicant for family unification (with someone who is not a citizen of the EU) must earn in excess of 120 percent of the minimum wage.
In England, the minimum age for naturalization by virtue of marriage was set at 18, after it was learned that 20 percent of marriages of British female citizens at a younger age were fictitious and only done for immigration purposes. In Holland, the minimum age is 21; in Denmark it's 24. One restriction unique to Denmark is the need to prove that the connection of the spouses to the state is greater than their connection to any other state in the world. Among the variables that are evaluated: duration of time the spouses have lived in the state, family members, business links in Denmark and fluency in Danish.
Denmark and Holland are the favorite examples of supporters of toughening the immigration policy. Opponents have other examples, of course. Four instructors at the University of Haifa Law School (Guy Davidov, Jonathan Yovel, Ilan Saban and Amnon Reichman) have published an article entitled "State or Family. The 2003 Amendment to the Citizenship and Entrance to Israel Law" about the temporary measure concerning family unification with Palestinians. They note that despite the toughening of conditions of immigration to the United States in the wake of the September 2001 terrorist attacks, the U.S. did not toughen up its rules for granting citizenship to the spouse of an American citizen.
They also cite the case of North Ireland. Protestants there who oppose unification with Ireland have a slight demographic edge over the Catholics who are calling for unification. According to the Belfast Agreement, if there is a majority in North Ireland in favor of the island's unification, this will be carried out. But in spite of the sensitive demographic balance, no limitations have been imposed on the arrival of Catholics in North Ireland through family unification.
The four instructors note that the restrictions imposed in Denmark drew harsh criticism, including a sharply critical report issued by the commissioner of human rights of the Council of Europe. Adalah's Orna Kohn says legal procedures are under way to abolish Denmark's immigration laws, and she is certain this will happen in either the Danish Supreme Court or the European Court of Human Rights.
SUBSCRIBERS JOIN THE CONVERSATION FASTER
Automatic approval of subscriber comments.

NOW: 40% OFF
ICYMI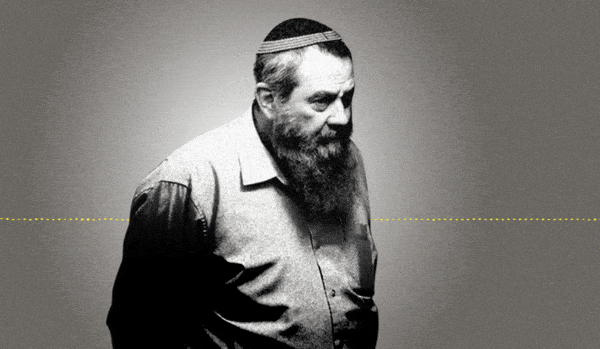 Jewish Law Above All: Recordings Reveal Far-right MK's Plan to Turn Israel Into Theocracy
Why I'm Turning My Back on My Jewish Identity
Down and Out: Why These New Immigrants Ended Up Leaving Israel
The Reality Behind 'The White Lotus' Sex Work Fantasy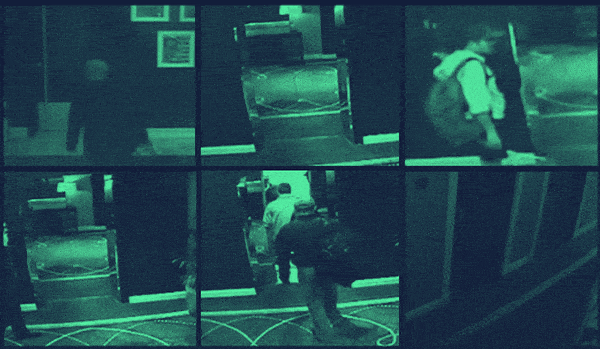 This 'Dystopian' Cyber Firm Could Have Saved Mossad Assassins From Exposure
Comeback Kid: How Netanyahu Took Back Power After 18 Months in Exile