With Thanks to Ghassan Kanafani
Sami Michael's new book, `Yonim be'Trafalgar' (Doves in Trafalgar), is based on the novel `Return to Haifa,' by Palestinian writer Ghassan Kanafani, published in 1969. Now, Michael tells why he chose Kanafani's work and says he feels like the abandoned boy in the original book.
Ghassan Kanafani, a writer and essayist who was born in Acre in 1936 and died in 1972 in a mysterious car bomb explosion in Beirut, was considered the leading Palestinian political writer. Sami Michael was born in 1926 in a mixed neighborhood in Baghdad, and is one of the most outstanding and productive Israeli writers.
In 1969, Ghassan Kanafani wrote the novel "Return to Haifa" in Arabic. It was translated into Hebrew, and published by Hed Artzi in 2001, in the book "The Other Rooms: Three Palestinian Novellas," edited by Ami Elad-Bouskila. This week, Am Oved is publishing a new novel by Sami Michael, "Yonim be'Trafalgar" (Doves in Trafalgar) which is based on Kanafani's novel. But Michael navigates the plot into new regions.
Michael chose not to mention in "Doves in Trafalgar" that the book was based on, and inspired by, Kanafani's book. To my question as to why he didn't credit Kanafani's book in his, Michael said that "the story isn't of such high quality, and [Israeli Arab] writer Emil Habibi didn't like it at the time, either. I accepted Habibi's decision, which may have stemmed from writers' envy, although when `Return to Haifa' was published, Habibi was not yet known as a writer. Scholar Sasson Somekh [a Jewish professor of Arabic literature] also wrote negative criticism of the book at the time. I'm not telling Kanafani's story, and I didn't think that I had to give him credit in my book; it's enough if I mention it in media interviews."
This week, Am Oved publishers, who didn't know about the connection between the two books, decided that on the first page of "Doves in Trafalgar," it would be mentioned that the book "conducts a dialogue with Kanafani." The name of the book "Return to Haifa" was omitted at Michael's request.
Who's familiar with Haifa?
In 1948, Kanafani became a refugee and wound up in Damascus, where he completed his high school studies and began to work as a teacher in schools run by UNRWA (the United Nations Relief and Works Agency for Palestinian refugees). In 1954 he moved to Kuwait, and from there he reached Beirut and became a journalist. The body of his literary work includes about a dozen well-regarded books, including short stories that describe the alienated attitude encountered by the 1948 refugees in Arab countries.
In 1972 he paid with his life for his membership in George Habash's Popular Front for the Liberation of Palestine (PFLP). In pictures published in Beirut newspapers, Kanafani - who was the PFLP spokesman, editor of the organization's weekly newsletter Al-Hadaf (The Target) and Habash's right-hand man - is seen photographed in his office with the participants in the massacre carried out by the Japanese Red Army organization at Lod airport in Israel in May 1972. On July 8, he left his home in a Beirut suburb together with a 15-year-old girl, who was apparently Habash's niece. The two died when their car exploded in the streets of Beirut. The Lebanese police claimed that a five-kilogram bomb had been attached to the car's exhaust. The assassination was attributed to Israel.
"Return to Haifa" begins on June 30, 1967, after the Israeli occupation of Judea and Samaria. A couple from Ramallah, Said and Safia, come to Haifa to see their son Khaldoun for the first time; they had abandoned him 19 years earlier when he was five months old, in their apartment in the Halisa neighborhood, during the confusion of the first day of the Haganah attack on Haifa, on April 21, 1948. When the couple arrive at their apartment from Ramallah, they discover that many of their belongings are still there, and that their son Khaldoun has been adopted by a couple of Holocaust survivors, who were given the apartment after a Jewish Agency representative gave it to them on condition they adopt the abandoned baby.
The meeting between the biological parents and Miriam Goshen, the adoptive mother, goes well until the moment that the boy who was once Khaldoun enters. Now, about two weeks after the Six-Day War, he is a soldier in an Israel Defense Forces uniform who is carrying a weapon, and his name is Dov. A stormy and emotional ideological clash develops between the son and the father, and at the end the Palestinian father announces that his second son Khaled will be drafted into the fedayeen (Arab terror units) and will fight face to face with his brother, the Israeli soldier. Only the mother, Safia, doesn't understand the violent argument between her husband and her lost son, which is conducted in English. For her, the blood tie is the determining emotional factor. But her husband prefers to leave the apartment in Halisa, slamming the door behind him.
Some saw in Kanafani's novel a kind of seal of legitimacy for the ostensibly "traitorous" Palestinians who remained in Israel after the establishment of the Jewish state. One could also identify in the story Kanafani's criticism of those who abandoned the homeland in 1948. But when one reads the moving "Return to Haifa" today, it is difficult not to discern the spirit of reconciliation and understanding in the tragic story.
Sami Michael: "Before the current intifada broke out, representatives of a production company from Italy came to me and said that Kanafani's widow had suggested that an Israeli and a Palestinian writer create a script, a continuation of `Return to Haifa.' I don't think that art is a collective enterprise, and in the meantime, the intifada erupted, and I found myself writing a novel. The father in my story is based on Kanafani, who was from the PFLP, whose members thought there was no possible solution with Israel except for its elimination. `Doves in Trafalgar' constitutes a certain artistic dialogue with Kanafani's work, which takes place in Haifa.
"After Baghdad, Haifa is my favorite city of all the cities in the world, and I'm the Haifa-based writer who has written the most about Haifa in the Hebrew language. I saw Haifa for the first time from the air, in the early morning of April 5, 1949, when I was on the plane. A green mountain on whose slopes houses were scattered like sugar cubes, and a blue sea. I said to myself, happy is the person who will live in this city, and the plane circled twice and landed in the airfield near Kiryat Haim. When I read `Return to Haifa,' I agreed with writer Emil Habibi that Kanafani is not very familiar with Haifa."
I tried to write a different novel
At the age of 15, Sami Michael joined the Communist underground in Baghdad, and about two years later, he started to write for its newsletter. After an arrest warrant issued against him, he fled to Iran, where he continued to operate against the regime in Iraq. In 1949 he arrived in Israel, settled in Wadi Nisnas in Haifa, and joined the Communist Party. He published articles in the Arab press, and for 25 years he worked for the Ministry of Agriculture, surveying water resources.
He is a graduate of the University of Haifa in psychology and Arabic literature, and in 1974 he published his first book, "Shavim ve'Shavim Yotair" (All Men are Equal, But Some are More). A year later he published a book for adolescents, "Sufa Bein Ha'dekalim" (Storm Among the Palms). His next books - "Hasut" (Refuge - 1977), "Hofen Shel Arafel" (A Handful of Fog - 1979), "Pahonim ve'Halomot" (Tin Shacks and Dreams - 1979), "Eleh Shivtei Yisrael" (These are the Tribes of Israel: 12 Conversations about the Ethnic Question - 1984), "Hatzotzra BaWadi" (A Trumpet in the Wadi - 1987), "Ahava Bein Hadekalim" (Love Among the Palms - 1990), "Victoria" (1993), "Gvulot Haruah" (The Border of the Wind/Spirit - 2000) and "Mayim Noshkim Le'Mayim" (Water Kissing Water - 2001).
His books have been awarded various prizes, including the Prime Minister's Award in 1982, and have been translated into many languages. Some were bestsellers. Two universities in Israel (the Hebrew University in Jerusalem in 1995 and Ben-Gurion University of the Negev in 2000) awarded him honorary doctorates for his work. This week, his wife Rachel said that they had just found out that Michael is a candidate for the Nobel Prize for Literature, but she had difficulty providing more details. She said that it's a big secret.
Sami Michael, why did you choose Kanafani's novel?
"The idea fascinated me. If I look at myself, I am like that abandoned boy. I grew up in an Arab country, my mother tongue is Arabic, and after a flight that lasted a few hours, I found myself in Israel with a different identity. I belong here, and the Arabs regard me as an Israeli Zionist, whereas the Israelis regard me as someone who comes from there - with the heritage, language and customs of the enemy. So I saw myself in this story. It's like love. You can't explain why you fell in love with someone.
"I started to write a novel, and if I'm asked why I started, I invent an answer. After all, the idea sits in your mind and knocks on the door, and you have to open it. I have no idea why I chose his story. I would have preferred to write a story about Iraq. Writers have difficulty explaining why they are writing a certain novel. After the fact, they invent a novel about their novel. The trigger was that same film crew from Italy that wanted me to write together with a Palestinian scriptwriter. But that's the external `Why?'. Sometimes you begin a novel based on a tune that you happened to hear or a sentence uttered by someone you don't know. That's the opening shot.
"My choice of Kanafani was not conscious. On the second reading of `Return to Haifa,' I was especially moved by the mother who had lost her baby, and I had tears in my eyes. My novel is a novel about stubborn motherhood."
What did you change in Kanafani's original plot?
"My novel begins from the point of view of the Palestinian mother. Kanafani doesn't show the mother's side. The book is about two men who are involved in conflict, while the mothers are somewhat stupefied. He presents it as a matter of instinct. As though a female has given birth to a cub, and if someone has touched it she will abandon it. His story contains not a vestige of affection on the part of the father for his son.
"As I said, I've written a novel about motherhood, and the mother in my story initiates and nurtures the connection with her son. Her motherhood is aroused at the moment of her husband's clash with their Israeli son. The father wanted to erase the son from his life, whereas she didn't give in. I identified with the mother more than with any other character in the story I wrote.
"I didn't write in the first person, because there are other characters who have to be described from within. For example, the son Zeev, who was orphaned twice - when he was abandoned in his crib, and when his father was killed in the Sinai campaign in 1956. And then I invented another male character, Shmil, whom Zeev treats as though he were his father. And there were also characters on the Palestinian side."
In a sense, Kanafani wrote a symbolic plot, with a political statement about those who left and those who remained in the homeland. What are the politics of your book?
"I'm not in a position to come and place some kind of blame on the Arabs. I won't confront a civilian who encounters the chaos of war, just as I won't confront Jews who encountered that terrible situation in Europe, and I won't ask why they didn't resist physically."
Why did you bring the Holocaust into the story?
"Kanafani dictated that. I arrived in Israel in 1949, and I saw how arrogantly the state treated the Holocaust survivors. Today people talk about arrogance toward Middle Eastern Jews. That was nothing compared to the arrogance toward Holocaust survivors. I served in the army, in a unit of soldiers without families, and I remember how the question was thrown at them: `How did you survive and stay alive?' and they had to defend themselves. Or people would say, `You were saved? You must have been a Kapo.'
"They were seen as an illustration of why Zionism was necessary, so of course I'm the last one to connect the Holocaust to Zionism. I will never let Zionism dominate the Holocaust, which was a formidable event that happened to the Jewish people. Zionism has no entry there, and if Zionism made use of the Holocaust, that doesn't make the Holocaust impure. I find abominable the cheap commercialization of the Holocaust, which fuels many writers. I have great respect for Aharon Appelfeld, because he doesn't write about the Holocaust head-on.
"The Holocaust is something with which literature cannot deal, and then came Zionism, which did a rapid turnaround during the Eichmann trial, and adopted the Holocaust. Until the Eichmann trial, the Holocaust was an orphan in Israeli Zionist consciousness.
"As I have said, I received this element from Kanafani as a fact. The adoptive mother in my story was so beautiful, that in the camp they turned her into a sex slave, and her sister hints that they sterilized her so that she wouldn't become pregnant. Nor can I imagine that a fertile woman would adopt a baby with such selflessness. A baby that gave her a reason to live, after she couldn't live a normal life or have a sex life."
What kind of a dialogue do you conduct with Kanafani?
"I don't conduct a dialogue with him. I hope that the book will help heal the wounds of both sides in the conflict. In the book I don't discuss the big, painful problem of the two nations. I don't call the baby `abandoned.' He is not abandoned property. Nor do I adopt the viewpoints of Kanafani, who sees himself as the only injured party in the conflict. It's true that I suffered in Iraq, but in the book I adopt the motto of Morris Farhi (a Turkish Jewish writer and poet), `the courage to forget.' And I also say those words at congresses in which representatives of the two nations take part - let's forget the past for the sake of a better future for our children and grandchildren."
How did the intifada influence your decision to write "Doves in Trafalgar"?
"The truth is that I tried to write another novel. We lived in Iraq for over 2,500 years, and we were the oldest Jewish community in the world. We created the Babylonian Talmud, and for a long time we were the center of Judaism for the entire world. We buried empires and we remained the most stable element, we and the Tigris and Euphrates Rivers. And we even spoke ancient Hebrew. And suddenly we were swept up as though by a hurricane. I wanted to write a book about the last Jew in Iraq, who isn't moving from Iraq, and is even flourishing there culturally, has a nature program on Iraqi television called `Sites and Landscapes,' and is popular even though he is 75 years old. And he is holding on to his homeland, and there he will be buried. Now I'm writing that book.
"A writer's head is full of stories, and it's hard to say what will come out now, and which book will be put off for later. The intifada that broke out influenced the decision. Buses that blew up in Israel and assassinations carried out by Israel in the territories. A granddaughter of mine was almost killed in a bus that blew up about two years ago, when she was 17, on Moriah Street in Haifa, and there were many dead. She had already boarded the bus when her girlfriend called out to her that she had no money for the ride, and she got off, and at that same moment the bus blew up, and by a miracle she wasn't killed. That made me feel awful."
An Israeli patriot, not a Zionist one
The Israelis and the Palestinians have become so similar, claims Sami Michael, that "there is strong anti-Semitism against them and against us. I meet with Egyptian intellectuals, and more than once I have heard the expression `those scoundrels want us to fight to the last Egyptian for them.' The Palestinians are like the Jews. They have vitality, they're clever, they have a desire to progress, whereas most Arabs are half asleep and not open to innovations. I think that in the final analysis, if the two sides are sane, a joint federation of the two nations will be established here, like that utopian project that Zeev dreams up in the book `Doves in Trafalgar.'"
Is that your vision, too?
"I dream about a federation between the two nations, with each side having its own police force. There will be one common, symbolic army, and the federation will be divorced from any conflict in the Middle East. Hospitals will be run in cooperation. The Palestinians are very talented, and the Christians among them have surpassed the Mizrahi Jews (of North African or Middle Eastern origin) in their ambition. It will be possible to concentrate banking here, instead of sending it to Europe. As far as the flag is concerned, I don't care what rag they hang. For my part, let there be two flags, and one common currency."
Do you understand the fear of writer A.B. Yehoshua, who claims that such an idea will drown Jewish Israel in the larger Arab world?
"I can bring A.B. Yehoshua to Cairo, because they also have fears, and they are opposed to cultural normalization with Israel, for fear of being overwhelmed by Israeli culture. The response of writer Naguib Mahfouz to these fears was, if you're afraid, that means that you're not confident about your culture. As an Israeli Jew, I'm not afraid of losing my uniqueness if I and another Arab publish a newspaper together. Maybe the fears of Yehoshua and people like him stem from the feeling that the entire culture constructed by Zionism is a thin layer of color that is liable to peel away. I have no such fears, because I lived among goyim [non-Jews] for 2,500 years, and remained a Jew. I was circumcised. I circumcised my son, who is today 47 years old, and he circumcised his two sons. My 50-year-old daughter is Jewish, my Jewishness is expressed in the connection that I feel with Jews, no matter where they are and which language they speak. It's a feeling of solidarity and caring beyond ideologies or their national identity."
What connection do you still have with the Arab world?
"During my first 20 years in Israel, I felt like a Jewish Arab who had emigrated from Iraq to Israel. But today I dream in Hebrew, get angry in Hebrew and define myself as an Israeli of Iraqi origin, and I'm an Israeli patriot, but I'm not a Zionist. When I say patriot, I compare myself to an umbrella that has room for everyone under it - an Arab and a stranger who lives among us, including the foreign workers who have given birth to children here.
"The most moving encounter between me and Iraqis was when one day I had a phone call from the Tel Mond prison, and someone said that they wanted to talk to me. It turned out that it was a group of Iraqi soldiers who had deserted during the days of Saddam Hussein about 10 years ago, and entered Israel via Jordan. I went to the prison and met them, and they treated me as though I was their father, and shouted `Save me from being expelled to Jordan,' which would have extradited them to Iraq.
"I wasn't a member of the Association for Civil Rights in Israel (ACRI) at the time, but I pulled some strings, and the intention was to find a country that would grant them political asylum. Together with several organizations, we managed to get an injunction that they would not be expelled, until the solution was found in Canada. Every week I visited them and brought them cigarettes and books in Arabic, and the joke was that one day we would all meet in Baghdad and they would cook Iraqi kubbeh for me."
Yehuda Shenhav, a sociologist and editor of the journal Theory and Criticism, and your brother-in-law Dr. Yossi Yona, are both of Iraqi origin, and members of the Democratic Rainbow movement. Where are you located, compared to them, on the map of identities?
"To say today that I'm an Arabic Jew rather than an Israeli is a political statement more than a statement of identity. That's also my attitude toward the statements of Yehuda Shahrabani (Shenhav), who doesn't know how to speak Arabic and doesn't write Arabic. Dr. Yossi Yona is an ideologue. I'm not. During my first six or seven years in Israel, I was a real Iraqi Arab, to my last drop of blood. I was a member of the editorial board of the Communist newspaper Al-Ittihad, and I lived in Wadi Nisnas, and they even began to look for a match for me with an Arab woman. At the time I saw no difference between myself and the Arabs.
"In 1955 I sobered up regarding Communism, and left the party disappointed, and I stopped writing altogether, not only in Arabic. I was depressed for about two years. First I studied hydrology, and afterward Arabic literature and psychology, and slowly but surely, I lost my Arabness. It wasn't a decision, and I didn't see Israel as my oppressor. From my point of view, I had come to Israel as a Communist, that is, as a liberator and a changer of reality, and even now I feel the power underlying the desire to stand and change reality. I don't think that a fighter develops a slave mentality so he can adopt the mentality of the oppressor. On the contrary, I always felt above Israel. Hebrew simply infiltrated my ears through my children. I was forced to learn Hebrew songs, and in effect I adopted the culture of my children."
Is the book "Victoria" your watershed?
"I have heard this claim, that it's as though I became divorced from my Arabness. `Victoria ` dealt with a very profound experience - childhood - an amazing experience that I will never have again. Suddenly, like a whirlwind, the 20th century entered the Jewish community and the situation changed, we moved from the Middle Ages in which Iraq had been mired under the Turkish regime for hundreds of years - a tyrannical and dark regime, which ground any culture down to dust - to the modern world.
"I saw it with my own eyes, to the point where my father, Menashe, said, `You'll go to school for me, too.' When I was in fourth grade, I taught him how to read a newspaper. Within a few years I saw the forward leap of the Jews, who had been almost illiterate, and within a generation brought forth doctors, lawyers and engineers.
"This feeling accompanied me in two novels, "A Handful of Fog" and "Victoria." I owe a debt to this period, and this was the source of the need to write `Victoria.' That book caused a greater uproar than was actually warranted. `Refuge' sold 150,000 copies, and `Victoria' barely sold 100,000.
"What's true is that `Victoria' became a model for imitation among other Mizrahi writers. Dorit Rabinyan tried to imitate it, as did Eli Amir. A successful book is measured by the number of imitations that follow. However, I don't know if I can close circles, and I cannot guarantee that I won't write about Victoria in the future. After all, now I'm writing about the last Iraqi Jew, and who knows where that will lead?"
ICYMI
Ken Burns' Brilliant 'The U.S. and the Holocaust' Has Only One Problem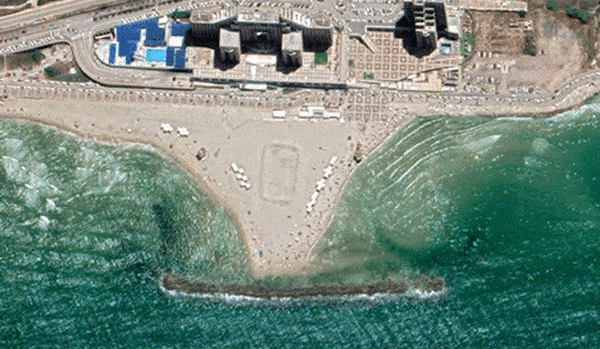 Facing Rapid Rise in Sea Levels, Israel Could Lose Large Parts of Its Coastline by 2050
As Israel Reins in Its Cyberarms Industry, an Ex-intel Officer Is Building a New Empire
How the Queen's Death Changes British Jewry's Most Distinctive Prayer
Chile Community Leaders 'Horrified' by Treatment of Israeli Envoy
Over 120 Countries, but Never Israel: Queen Elizabeth II's Unofficial Boycott