Mandela: Arafat Was 'Outstanding Freedom Fighter'
World leaders marked the death Thursday of Palestinian Authority Chairman Yasser Arafat with a mixture of praise for his dedication to the Palestinian cause and regret for his failure to realize the dream of statehood for his people.
South African anti-apartheid hero Nelson Mandela on Thursday hailed Arafat as "an icon in the proper sense of the word" and urged new commitment to a Middle East settlement.
"Yasser Arafat was one of the outstanding freedom fighters of this generation, one who gave his entire life to the cause of the Palestinian people," said Mandela, who met Arafat numerous times over the years.
"We honor his memory today. We express our sincerest condolences to his wife, family and the Palestinian people. It is with great sadness that one notes that his and his people's dream of a Palestinian state had not yet been realized."
Terje Roed-Larsen, the United Nation's longtime Middle East envoy and a key mediator in past peace talks, said Arafat's last years were marred by mistakes.
"One of the reasons his credibility as a leader was undermined on the Palestinian side was an increasing agreement among the leadership and the Palestinian people that Arafat had led them in the wrong direction over the past four years," Roed-Larsen told Norwegian state radio NRK.
"He was like a surrealistic painting, full of contradictions, full of mystery, full of inconstancies. He was complex, deep, superficial, rational, irrational, cold, warm. He may be the most fascinating person I have ever met, and without comparison the most fascinating leader I have ever met," Roed-Larsen said.
French President Jacques Chirac hailed Arafat on Thursday as a man of courage and conviction who embodied the Palestinian struggle for a state.
"It is with emotion that I have just learnt of the death of President Yasser Arafat, the first elected president of the Palestinian Authority," Chirac said in a written statement. "I offer my very sincere condolences to his family and to people close to him."
Chirac, who had visited Arafat days before his death, called him a "man of courage and conviction who, for 40 years, has incarnated the Palestinians' combat for recognition of their national rights."
Tears and gunshots, praise and condemnation marked the death of Yasser Arafat, whose fight for the Palestinian cause made him a towering and controversial figure on the world stage.
Arafat's death at a Paris hospital, long expected after he flew to France for treatment of a mysterious illness late last month and soon after fell into a coma, was announced about 6 A.M. in the Middle East.
Powell urges calm On word of the death of Arafat, U.S. Secretary of State Colin Powell pledged on Thursday the United States "will do all we can" to help Palestinians achieve peace and urged calm to prevail in the region.
"Our concern remains for the Palestinian people and the realization of the vision of an independent, democratic, viable Palestinian state, at peace with its neighbors, as set forward by President Bush," Powell said.
U.S. President George W. Bush's offered his condolences to the Palestinian people on the death of Arafat.
"The death of Yasser Arafat is a significant moment in Palestinian history," Bush said in a statement issued by the White House. "During the period of transition that is ahead, we urge all in the region and throughout the world to join in helping make progress toward these goals and toward the ultimate goal of peace."
The State Department said Wednesday that Israel must implement Prime Minister Ariel Sharon's disengagement plan despite the death of Arafat.
United Nations Secretary-General Kofi Annan was "deeply moved" by the death of Palestinian Arafat and urged renewed efforts by the Palestinians and the Israelis to reach peace, a spokesman said late on Wednesday.
The spokesman said Arafat would be remembered for leading the Palestinians in a "giant step" toward peace in signing the Oslo accords in 1993 and, "It is tragic that he did not live to see it fulfilled."
Annan expressed his condolences to Arafat's family and to the Palestinian people.
The European Union praised Arafat on Thursday for his "single-minded commitment" to the Palestinian cause and pledged to work with the new Palestinian leadership to find peace in the Middle East.
"We will work with the Palestinian authorities and the international community to contribute to realizing the aspirations of the Palestinian people," said a statement on behalf of the EU from Dutch Foreign Minister Ben Bot. The Netherlands holds the EU's rotating presidency.
Javier Solana, the European Union's foreign policy chief, said the "best tribute" to Arafat would be to renew efforts to implement the 2003 "road map" peace plan which envisions an end to violence and the creation of a Palestinian state.
British Prime Minister Tony Blair, who is expected to press for a Middle East peace push in his meeting with U.S. President George W. Bush in Washington on Friday, said Arafat "led his people to an historic acceptance and the need for a two-state solution."
British Foreign Secretary Jack Straw said, "Arafat played such a dominant role on behalf of the Palestinians over so many decades that it is hard to imagine the Middle East without him.
Straw will represent the British government at Arafat's funeral.
But Australian Prime Minister John Howard said that history would judge Arafat harshly because of his failure to embrace a proposed peace deal with Israel.
Earlier this week, Howard had ruled out attending Arafat's funeral, saying an Australian government representative would go instead.
Putin: Heavy loss Russian President Vladimir Putin praised Arafat on as "an influential political figure on an international scale."
"It is a heavy loss for the Palestinian leadership, and all Palestinians," Putin said in a statement released by the Kremlin. He credited Arafat with "strengthening friendly relations between Russia and Palestine."
Russian Orthodox Patriarch Alexy II expressed condolences following the death if Arafat, who he said "had waged a struggle for decades to uphold the national interests of the Arab people of Palestine," the ITAR-Tass news agency reported.
The Vatican praised Arafat as a leader who struggled to win independence for his people and repeated its support of a sovereign Palestinian state alongside Israel.
A Vatican statement called Arafat an "illustrious deceased" and asked God to grant eternal rest to his soul and peace to the Holy Land.
Chinese President Hu Jintau said Arafat's "death is not only a great loss for the Palestinian people, but the Chinese people also lost a great friend."
Former U.S. president Bill Clinton on Thursday offered condolences to Palestinians but said their leader had missed the opportunity to create lasting Middle East peace in 2000ץ
Clinton will not attend either his memorial service or his funeral, the former president's office said.
In his statement Clinton said, "I regret that in 2000 he missed the opportunity to bring that nation into being and pray for the day when the dreams of the Palestinian people for a state and a better life will be realized in a just and lasting peace."
Former U.S. President Jimmy Carter called Arafat "the father of the modern Palestinian nationalist movement" and "a powerful human symbol and forceful advocate."
Tears, gunshots in Arab world In the teeming refugee camps of Ein el-Hilweh and Mieh Mieh near the southern Lebanese city of Sidon, burning tires spewed heavy black smoke and guerrillas fired into the air, rites of mourning that expressed frustration as well as sadness.
Houses on Ein el-Hilweh's streets and alleys were bedecked with Arafat's pictures, Palestinian flags and black banners. Arafat has strong loyalties in the camp, but also fierce rivals. Ein el-Hilweh, known for its lawlessness, is home to about 75,000 Palestinian refugees and their descendants who were displaced by war since the 1948 creation of Israel, and who had pinned hopes on Arafat's promises he would lead them home.
At Cairo University, the campus where Arafat earned an engineering decades ago, one student was moved to tears.
"Every leader has both mistakes and accomplishments," said 19-year-old Nadia, who gave only her first name. "I think he was a very kind person. His people loved him very much."
Foreign dignitaries expected to attend Arafat's funeral in Cairo Egypt will host a military funeral for Palestinian President Yasser Arafat on Friday before he is buried in Ramallah, officials said.
The following is a list of world leaders and dignitaries who are expected to attend the funeral:
AFGHANISTAN - Vice President Hedayat Amin Arsala
ARAB LEAGUE - Secretary-General Amr Moussa
AUSTRIA - Vice Chancellor Hubert Gorbach
BANGLADESH - President Iajuddin Ahmed
BELGIUM - Foreign Minister Karel De Gucht, Development and Foreign Aid Minister Armand De Decker
BRAZIL - Cabinet Chief Jose Dirceu
BULGARIA - Foreign Minister Solomon Passy
CANADA - Foreign Minister Pierre Pettigrew
CHINA - Vice Premier Hui Liangyu
CYPRUS - Foreign Minister George Iakovou, Presidential envoy Vassos Lyssarides
DENMARK - Foreign Minister Per Stig Moeller
EGYPT - President Hosni Mubarak
EUROPEAN COMMISSION - Development and Humanitarian Aid Commissioner-designate Louis Michel
EUROPEAN UNION - Foreign policy chief Javier Solana
FINLAND - Foreign Minister Erkki Tuomioja
FRANCE - Foreign Minister Michel Barnier
GERMANY - Foreign Minister Joschka Fischer
GREECE - Foreign Minister Petros Molyviatis
INDONESIA - President Susilo Bambang Yudhoyono
IRAN - Foreign Minister Kamal Kharrazi
IRELAND - Foreign Affairs Minister Dermot Ahern
JORDAN - King Abdullah II
LEBANON - President General Emile Lahoud, Prime Minister Omar Karami, Foreign Minister Mahmoud Hammoud
LUXEMBOURG - Foreign Minister and Deputy Prime Minister Jean Asselborn
NETHERLANDS - Foreign Minister Bernard Bot
NORWAY - Foreign Minister Jan Petersen
PAKISTAN - Prime Minister Shaukat Aziz
PORTUGAL - Foreign Minister Antonio Monteiro
ROMANIA - Presidential adviser Simona Miculescu
RUSSIA - State Duma Chairman Boris Gryzlov, Deputy Foreign Minister Alexander Saltanov
SLOVAKIA - Foreign Minister Eduard Kukan
SLOVENIA - Foreign Minister Ivo Vajgl
SOUTH AFRICA - President Thabo Mbeki
SOUTH KOREA - Former Foreign Minister Yoon Young-Kwan
SPAIN - Foreign Minister Miguel Angel Moratinos
SWEDEN - Prime Minister Goran Persson
SWITZERLAND - Foreign Minister Micheline Calmy-Rey
TUNISIA - President Zine el-Abdine Ben Ali
TURKEY - Foreign Minister Abdullah Gul
UNITED ARAB EMIRATES - Speaker of the Federal National Council Mohammed Saeed al Kindi, Minister of Supreme Council Affairs Sheikh Fahim bin Sultan al-Qassimi
UNITED KINGDOM - Foreign Secretary Jack Straw
UNITED STATES - Assistant Secretary of State Williams Burns
YEMEN - President Ali Abdullah Sale
Click the alert icon to follow topics:
ICYMI
The Artist Who Survived Auschwitz Thought Israel Was 'Worse Than the Concentration Camp'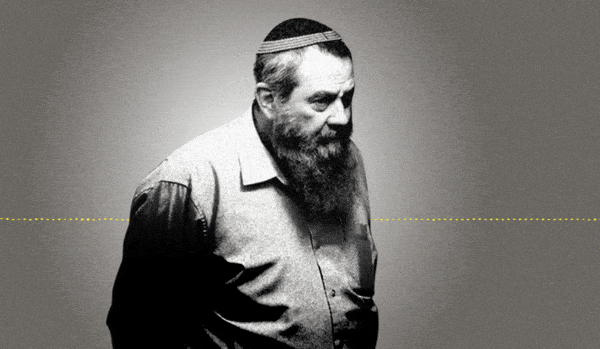 Jewish Law Above All: Recordings Reveal Far-right MK's Plan to Turn Israel Into Theocracy
Why I'm Turning My Back on My Jewish Identity
Down and Out: Why These New Immigrants Ended Up Leaving Israel
The Reality Behind 'The White Lotus' Sex Work Fantasy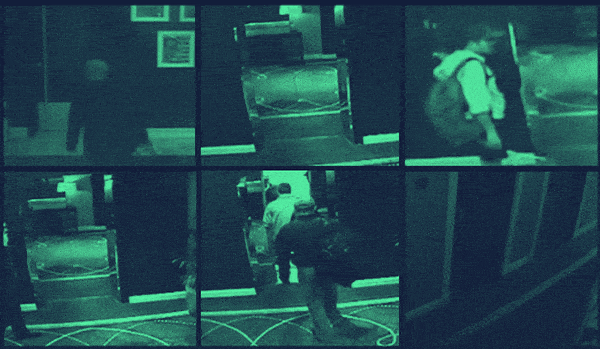 This 'Dystopian' Cyber Firm Could Have Saved Mossad Assassins From Exposure