Hummus? Ready-made. Coffee? Fresh.
One for the Arabs, one for the Jews
Wedding halls
Some weddings are still celebrated at the home of the parents of the bride or the groom, but most weddings today take place in wedding halls. "Since more people are getting married in wedding halls, and there are about 10,000 weddings a year in the Arab sector - 32 percent of all the weddings in Israel - this is a flourishing area," Yara Mash'ur, editor of the women's magazine Lilac, says. Abu Maher's in Nazareth is one of the best-known wedding halls, says Amana Abu Ras, who writes for the local A-Sanara newspaper. Freida Jaber-Baransi, editor of Miderama, a supplement that comes with the Arabic language weekly Panorama, says that there are popular wedding halls in every city and region. "It's not like in the Jewish sector, where you travel hours to get to the wedding hall," she says.
Fashion
A study by the Geocartography Institute found that fashion is very important to Arab teens. Most of them complain that clothing ads do not relate to them directly. Castro leads the popular clothing brands among Arab young people, followed by Fox, Honigman, Golf, Zara and others. "Beyond the impact of TV, the media and globalization, Arabs love brand names because they are a minority, and every minority seeks to be accepted by the majority," Dr. Danny Gera, head of the Al-Arsad (Forecasts) Institute, explains.
Publicis Sectors, a PR firm that specializes in marketing and promotion to the Arab, Russian and ultra-Orthodox sectors, says there is no contradiction between going for brand names and being part of Arab culture. "There is no problem in Arab society blending the traditional and the Western. This is why you can see a not inconsiderable number of Arab women covered with a headscarf, and at the same time, wearing Nike shoes."
High fashion
The growing exposure of Israeli Arabs to television broadcasts from Arab countries has made the names of leading Lebanese designers well-known in Israel. According to Yara Mash'ur, "the most highly regarded designers are Eli Saab, George Hobeika and Zuhair Murad. Saab became famous all over the world when he designed the dress that Halle Berry wore to the Oscars in 2002, when she won the prize for best actress. Queen Rania of Jordan is also one of his regular clients.
Of course, most women can't afford original designs by the fashion superstars, which costs tens of thousands of dollars. But they are affected by haute couture. "I know of many readers who cut out pictures of the designs they like and have the same thing made locally," Mash'ur says. She wore a Hobeika creation that cost $10,000 to her sister's wedding. "But he gave it to me," she notes.
Internet
According to Khalifa Issa, a rap singer and promoter, 27 percent of those connected to the Internet are linked to chat rooms. "Nana hosts the most active chat rooms in Arabic," he believes.
"This is a very hot area right now, a lot of dating and matchmaking comes out of it." Anan Hamam, who owns a company that supplies Arabic chat services for cellular phones, says, "There are over 5,000 regular users of chat cellular services, which have been around for the last year and a half. Most of the users are 16-28 years old.
Bassem Jabber, editor of Panorama, notes that the use of chat rooms has drawn criticism in the Arab sector. A Panorama survey found that 50 percent of the respondents opposed chat rooms, and 25 percent were in favor. The rest had no opinion.
Kids' lunches
Children have become more involved in recent years in household consumer decision-making in the Arab sector, according to Prof. Avi Dagani, of the Geocartography Institute. Kids prefer frozen ready meals, like schnitzel, French fries, burekas and pizza. According to Dr. Khalil Rinawi, an expert in Arab media, the penetration of prepared foods into Arab homes reflects the heightened status of the woman of the house, and less willingness on her part to spend hours in the kitchen. Another explanation can be found in the developing leisure culture of mall-crawling where exposure to fast food increases the demand to have it at home.
Packaging
The Arab public prefers to buy products, especially food items, with packaging in Hebrew and Arabic, according to a 2003 survey. "In the past, big companies tried to sell overstocked or inferior quality products to the Arab sector with packaging in Arabic only," Prof. Dagani explains. "Ever since, Arab consumers prefer packaging with Hebrew as well, so they can be sure the products aren't intended for Arabs only."
Out with the kids
Until the events of October 2000, Arab families out for a good time used to frequent the same places Jewish families did. But over the last four years, these options have become limited "mainly because the Arabs felt unwanted," according to Musa Hassadia, CEO of Publicis Sectors. In response, the local leisure time market has taken off, with its own amusement parks for children and families, including water parks. The best known of these are Alwaha in Umm al-Fahm, Tel Mrakh in Wadi Ara, the Valley Park in Iksal and Malahi a-Tut in Tamra.
Cooking
In recent years, the Arab kitchen has opened up to innovations, especially in the direction of Italian and Chinese cuisine. The Cartography Institute reports a growth in the use of soy sauce and Italian pasta sauces. Bassem Jaber agrees: "Chinese food has become very popular. In Taibeh, for example, they've opened a Chinese grocery." Mash'ur says that the influences of Chinese, Italian and Indian style-cooking have made themselves felt in Arab cooking, "for example, adding pomegranates to the traditional Arab salad."
Banking
Just like the average Jewish Israeli, the Arabs have begun the daily struggle against the overdraft. Western-style consumerism, says Khalil Rinawi, has made Arabs feel more equal and has raised their standard of living, but added this new headache. It has also created a certain ambivalence toward modern life. In his book, "Arab Life in Israel, an Ambivalent Agenda," Rinawi describes this transformation as "a move from under the floor tiles [the traditional place to stash money] to the overdraft."
Housing
There are no trends toward specific locations in the Arab residential culture - everything is the result of the forces of reality, Danny Gera says. "The mobility of Arab Israelis in choosing their place of residence is limited, not only because of their clan identity, but also because the Jewish community is not at all open to Arab residents." In recent years, high-rises have begun to appear in Arab communities. "Whenever possible, parents build for their sons near their home," says Gera, "but because many Arab communities are stretched to the limit in terms of available land, much construction is multistory with a floor set aside for each son." Mash'ur says that in Nazareth, contractors have begun to build high-rises, which only two years ago were unheard of in Arab communities.
Hummus
Recent years have seen a move from buying the raw materials to prepare food at home to buying brand-name, ready-made food products. Time is money, says Hassadia, and the convenience of prepared foods together with marketing efforts by the big companies like Tzabar Salads, have greatly influenced the Arab sector. In many Arab homes, containers of ready-made hummus can now be found, the shelf life of which is much longer than that of fresh hummus.
Television
A revolution has taken place in recent years in the TV-viewing habits of Israeli Arabs. Most now prefer Arab channels to Israeli ones. The Geocartography Institute says Al Jazeera is the most frequently watched Arabic-language channel; 36 percent of Israeli Arabs watch it now, compared with 8 percent in 1991. On the other hand, Israel Television's Channel 1 has gone down in ratings from 54 percent in 1991 to 36 percent, equal to Al Jazeera. The channel watched most by Arabs is still an Israeli one - Channel 2, with 43 percent watching, as opposed to 50 percent in 1991. Other popular Arab channels are MBC (33 percent), LBC (28 percent), and Al-Mustaqbal (27 percent).
"Arabs have a hard time watching Israeli channels only, because they feel they broadcast animosity toward them and so they watch the Arab channels. But to know what's happening in the country, there's no substitute for the Israeli channels. The picture of the world the Arabs in Israel get ends up being much more complete than the one the Jews get."
Eating out
Despite the strong influence of Western culture, traditional Arab dishes are still the favorites. Festive meals, at home or outside, are totally Arab in character. The most successful Arab restaurant in Nazareth is a-Sheikh, famous mainly for its hummus. Two higher-priced Nazareth eateries, Al-Janina and Dianna, have made a name for themselves among Jewish epicureans.
Driving
"Today, a girl who finishes the 12th grade and doesn't have a driver's license feels bad," says Bassem Jaber. "Just 20 years ago, only 15 percent of Arab women had a driving license, and today, 75 percent of Arab women are learning how to drive," says Rinawi. Still, he adds, the cultural impact of the change is limited. "Women need a car mainly for shopping and to pick up and drop off the children at school. They still can't take the car anywhere they want with no one interfering."
Vacations in Israel
On the Muslim holiday of Id al-Adha in February, Arabs comprised 22,000 of the 52,000 guests in Eilat hotels, according to Nasrin Tours, a travel agency serving the Arab sector. "Eilat is the No. 1 tourist destination, but the Dead Sea and Tiberias are also popular," explains Nasrin Tours' Ghanem Abu-Seif.
Vacations abroad
In both summer and winter, the hotels in Sharm el-Sheikh are almost completely taken over by tourists from Israel, because of the price, says Abu Seif, as well as because of its suitability for a family vacation. Many also take their vacations in the five-star hotels in Jordan. Khalifa Issa notes that young Arabs go down to the Sinai in groups, "and then they don't go to Sharm to the hotels, but they just stay on the beaches in huts, like at Nueiba Tarabin."
Egypt is still a preferred tourist destination, but less so than in the past, especially because of the cool reception of the Egyptians. "Not everyone in the Arab countries likes the Israeli Arabs, because they have Israeli chutzpah and they think they deserve everything," says Bassem Jaber. "Besides, they don't always believe Israeli Arabs are not Jewish." The blue identity card definitely gets in their way in Arab countries.
Sports
Soccer has always been popular in the Arab sector, but since Sakhnin's Bnei Sakhnin and Nazareth's Ahi Nazerath teams made the premier league last year, "they simply stole the show from all other branches of sports," Panorama's sports writer, Yusuf Shadad, says. "Everybody is a fan and roots for one team or the other - kids, adults and old people." According to Shadad, to get around the lack of pay-per-view TV in many homes, "everybody gets together in one place to watch the game, the neighborhood coffee shop or a friend or relative's house." The most popular players are Walid Badir of Maccabi Haifa and Najwan Grayeb of Hapoel Petah Tikva, but Shadad says Abbas Suan of Bnei Sakhnin and Abed Rabah of Hapoel Petah Tikva, both of whom are on the national team, also have a following.
Home design
As important as brand names and status symbols are in clothing and food, they have infiltrated interior design much more slowly. Most furniture and design accords with classic Arab tradition and culture has an important role to play, say those in the know at Publicis Sector. Stores like Ikea, for example, answer functional needs, but do not dictate taste; most Arabs, as opposed to Jews, do not want their home to look like a page out of a catalogue.
Print media
The Geocartography Institute found that 82 percent of Israeli Arabs read either newspapers or magazines. The most popular Arab newspapers are Kul el-Arab (36 percent), a-Sanara (31 percent) and Panorama (25 percent). But there seems to be a change afoot mainly in the area of women readers: Lilac, founded in 2000, was the first Arabic women's magazine in Israel, and its readership, 3 percent, is equal to that of La'isha, the popular Hebrew women's magazine. Since Lilac first appeared, two other women's magazines have come on the scene: Ashraka, put out by the Islamic Movement, and Lady.
Fast food
McDonalds and Dominos pizza are the most popular fast food restaurants, but the hesitation of many chains to open in Arab communities has given independent restaurants a chance to flourish. According to Mash'ur, "Cheekers in Nazareth, for example, has a menu very similar to the big chains - hamburgers, shwarma, falafel and other fast food - and it's doing very well."
Coffee
While the hummus front has been conquered by an army of prepared food corporations, the coffee front is still unbowed. The Arab sector still likes its coffee best fresh, not packaged or instant, despite the efforts of big companies like Elite or the Arab company Nakhleh, to take over significant slices of the market. You will find espresso in the Arab pubs and coffee shops, though.
The elderly
Residential facilities for the elderly are still not a widespread phenomenon, says Khalil Rinawi, but the field is growing gradually. "In the past it would be considered shameful for a family to put its senior member in an old-age home, because of the high status of the elderly in Arab culture. But today there is more readiness to do so." Rinawi believes that the phenomenon is increasing because of greater life expectancy and the higher status of women, "who are less willing to help carry the burden of caring for their husbands' parents."
Radio
Most Arabs (22 percent) still listen to Israel Radio; all other stations get less than a 5 percent rating, says the Geocartography Institute. However lately, new voices are coming over the airwaves: a few months ago the a-Shams radio station opened in Nazareth, mainly appealing to young people and teens. Hosts on al-Shams include Yaziz Hadid, Shada, Balan and Khalifa Issa. Tamer Nafar, a rap singer, says that rap songs that are hardly played on any non-pirate station have found a respectable place on a-Shams. "Apparently because the staff is young and they're our friends, they play more recent music."
Cars
Audis are relatively popular in the Arab sector, Avi Dagani says. Subaru, Mazda and Fiat are also common. According to the Cartography Institute, some 20 percent of Arab households do not own a car, 64 percent have one car, and 16 percent have two cars or more. Relative to the economic situation of most Israeli Arabs, Publicis Sectors says the rate of car ownership is high - not only because a car is a status symbol, but also because it is a must to get to work. Most Arabs work outside their communities.
As opposed to Jewish society, ATVs are not the heart's desire of most Arabs. "They dream of a luxury car like Porsche, BMW, Mercedes, Volvo or Jaguar, but in reality only a few own them," says Bassem Jaber. Publicis Sectors notes that Arab business people who regularly meet with Jews often have two cars, one of which is a Mercedes or a BMW, to impress their Arab neighbors, and the other an ATV or an SUV, to impress their Jewish colleagues. n
ICYMI
Ken Burns' Brilliant 'The U.S. and the Holocaust' Has Only One Problem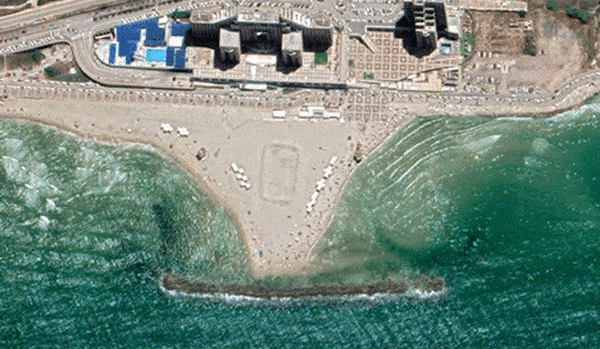 Facing Rapid Rise in Sea Levels, Israel Could Lose Large Parts of Its Coastline by 2050
Lapid to Haaretz: 'I Have Learned to Respect the Left'
The Mossad's Fateful 48 Hours Before the Yom Kippur War
As Israel Reins in Its Cyberarms Industry, an Ex-intel Officer Is Building a New Empire
How the Queen's Death Changes British Jewry's Most Distinctive Prayer