Unguarded Moment
Driving through the jungles of Guatemala, Israeli security guard Miko Bar was murdered by guerrillas. Why did his employer fail to provide him with a weapon, first aid equipment, or even an insurance policy?
A ruling by the Tel Aviv District Court two weeks ago provided some insight into the dangers that lurk for Israeli security guards who protect business executives throughout the world.
The court's decision related to a suit brought by the parents of a security guard named Miko Bar, who was murdered by guerrillas in Guatemala in 1998. Bar was 29 when he was killed. He had been a soldier in the engineering corps of the Israel Defense Forces, and when he completed his service became a firearms instructor. The suit was brought by his parents, Malka and Rafael Mizrahi, against their son's employer, Uri (Hugo) Reutman and his company, TSS. The Mizrahis contended that TSS had promised to take out a life insurance policy for Bar, but failed to do so. They also claimed compensation for the pain caused them by their son's death.
The central witness in the case was another security guard, Yissachar Sidon, a colleague and personal friend of Bar's who witnessed his murder. Sidon had met Bar when the two worked as security guards for the Safra family in Brazil.
The defendants in the case did not present any witnesses of their own. Reutman chose not to attend the trial and remained in Guatemala.
The court gave full credence to Sidon's account. Sidon told the court that Bar was directly employed by Reutman and that their conditions of employment were identical. He said that Reutman had recruited both of them and briefed them both.
The parents' lawyers, Gidi Freistick and Revital Peled, claimed that Reutman, as Bar's employer, had been negligent, ignoring his responsibility for Bar's safety. The case was heard by Judge Ruth Levhar-Sharon.
Only two weeks after the plaintiffs presented their case, the judge handed down her ruling, ordering Reutman to pay the parents NIS 1 million, but deducting NIS 200,000 from the sum because of what she termed the negligence of the victim himself.
In a hurry
Sidon described to the court a phone conversation between Reutman and Bar: "I passed the receiver to Uri Reutman so he could converse with Miko Bar in order to complete an agreement for Bar to begin work.
"As for the work conditions, they were: a base salary of $2,500, medical insurance and life insurance amounting to $100,000. An added condition was that Bar's flight ticket from Israel to Guatemala would be paid [by Reutman].
"The conversation was held in Hebrew. The salary was to be paid to us in cash either by Uri Reutman himself, or by someone who would do so on his behalf. The payments were usually late," Sidon recounted.
Bar was murdered while he and Sidon were en route to deliver an armored vehicle to a business executive in Mexico. The two received a 1990 model Volkswagen Golf from Reutman, while two other Israeli security guards drove alongside them in the armored vehicle. Sidon and Bar were in a hurry to get to Mexico, where they were to take a firearms course.
Sidon recounted the details of the journey: "I discussed with Reutman the matter of the firearms that we would be taking with us. I asked him for weapons. Uri asked us to drive with the armored vehicle on a different route [to the one we would probably have taken]. Uri's choice of route was meant to save him trouble with the Mexican customs authorities. Had we had taken the normal route, we would have crossed the border from Guatemala to Mexico, and there you have to pay duty on armored vehicles. That's why he asked us to take the eastern route, toward Belize, and cross into Mexico from there. When I asked for weapons to take on the journey [for our protection] he treated me as if I were insane," Sidon said.
The four Israelis were not accompanied by a doctor or a medic, and Sidon said they had to travel through jungle terrain, driving along a hazardous road with a precipice on one side.
The armored vehicle developed mechanical problems early in the journey, and broke down. Sidon and Bar decided to continue on their own in the Golf, since they wanted to arrive in Mexico in time to begin the course, which they were to take at the behest of their employer. The difficult terrain made progress very slow. Fearing that they might plunge over the cliff, they drove at 20 kilometers per hour.
"Coming around a turn, I spotted a red pickup truck in the rear-view mirror. I was driving and Miko was next to me," said Sidon. "When the pickup began to overtake us, it did so in `hijack style,' blocking our path. Faces peered from inside the vehicle and then I saw the barrel of a gun firing at us from a range of one and a half or two meters, very close. I spotted damage to the windscreen, but as we were on an unpaved road, everything was full of dust and I could not see our attackers," Sidon told the court. He added that the Mexican license plates on the Golf vehicle apparently aroused the anger of guerrillas in the area.
"Miko said that he had been hit under the armpit and on the drive to the nearest hospital in one of the villages, he began to feel weak. He lost consciousness for 20 or 30 seconds. I tried to wake him up and he awoke. Then I saw blood coming out of his mouth and that he was finding it difficult to breathe. We arrived at the hospital and he was still alive. He got out of the car on his own, took three steps and then collapsed.
"I picked him up over my shoulder. [The hospital staff] put him on a table and asked me to look for hypodermic needles in the village, for an infusion. I found a pharmacy, bought the needles and returned to the hospital. He was unconscious. I think he had already stopped breathing. I can't really say how many hours after the incident he died," Sidon said.
The judge ruled that sending the guards on the journey without a weapon, without minimal first aid equipment and without communications equipment indicates that "Reutman acted irresponsibly and with negligence. The defendant (Reutman) knew full well that the route was long and hazardous, with unexpected dangers along the way. The terrain was mountainous, [and the road led through] forests and jungle. The road was a narrow dirt track on the edge of a precipice.
"It would be unthinkable for the defendant not to be held responsible after he had chosen a long and dangerous route, all in order to avoid paying taxes, and when he knew that there might be bandits and anti-Mexican guerrillas along the way."
The employee must obey
Reutman's lawyer, Mordechai Shalev, claimed that Bar and Sidon were professionals who should have been able to foresee the dangers of the journey for themselves. Nobody had forced them to take on the journey and they could certainly have told Reutman that they were not prepared to do the job without adequate protection.
The judge dismissed this argument, however, when she said: "One must consider the fact that there were employer-employee relations and the employee must obey his employer if he wishes to retain his job. In such an instance there is no room for holding the deceased responsible in any way."
According to attorney Freistick, Reutman was aware of this situation, but did not tell them to await a rescue vehicle, allowing them to continue on their own.
In this matter, the judge found that the actions of Bar and Sidon had contributed to what happened. She said they should have alerted Reutman to the dangers of continuing their journey and should perhaps have tried to talk him into allowing them to wait with their colleagues for a rescue vehicle.
Another claim by Reutman, rejected outright by the judge, was that Bar had received poor treatment at the village hospital, which was ill equipped and very primitive, without even hypodermic needles to administer an intravenous drip.
The judge said that Reutman had no evidence to prove that Bar's life might have been saved at the hospital. She added that Reutman had not acted correctly when he failed to provide his men with adequate medical equipment for the dangerous route taken by his employees, who were traveling through remote villages.
SUBSCRIBERS JOIN THE CONVERSATION FASTER
Automatic approval of subscriber comments.

NOW: 40% OFF
ICYMI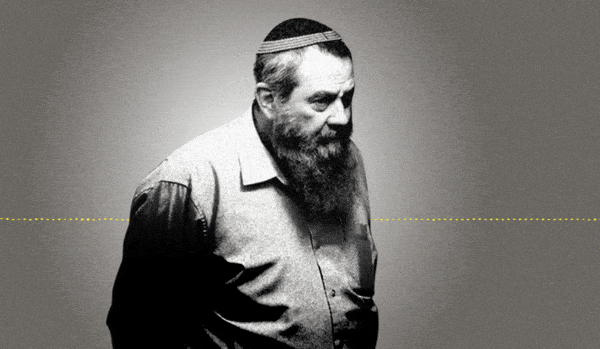 Jewish Law Above All: Recordings Reveal Far-right MK's Plan to Turn Israel Into Theocracy
Why I'm Turning My Back on My Jewish Identity
Down and Out: Why These New Immigrants Ended Up Leaving Israel
The Reality Behind 'The White Lotus' Sex Work Fantasy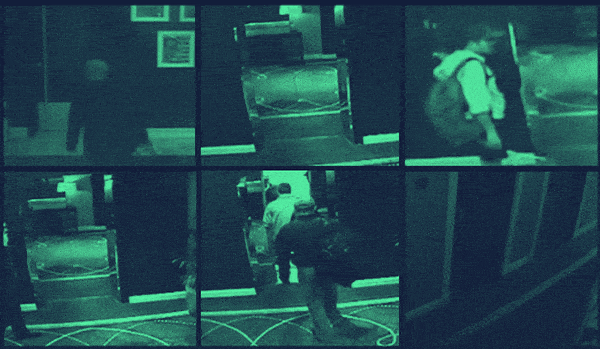 This 'Dystopian' Cyber Firm Could Have Saved Mossad Assassins From Exposure
Comeback Kid: How Netanyahu Took Back Power After 18 Months in Exile