The toughest blows
Two of the sons of the patriarch Shlomo Moussaieff never had children. When World War I erupted, the oldest, Judah, fled Jerusalem and raced to Paris, to escape conscription in the Turkish army. He traded in pearls, hunted for natural treasures at the mouth of the Mississippi River, and bought lake properties that were rich in shells. In Paris, he consummated a strategic match: Heeding his father's wish, he married a cousin in order to keep property within the family.
Miserable in his marriage, however, Judah turned to other women. He indulged, Shlomo Moussaieff the Londoner explains. After one such indulgence, he came down with syphilis - and died without children at the age of 32.
Another brother, Tzvi, followed Judah's footsteps, making his way to Paris to deal in precious stones, and also to flirt with venereal disease. He survived syphilis, but was unable to have children. He passed away in the United States in 1985 at the age of 96.
Heirs to stormy pasts and ongoing family quarrels, members of the Moussaieff family today agree about one matter: Undoubtedly, Shlomo Moussaieff from London took the toughest blows of all.
Even today, he finds it hard to talk about his childhood. Though two-thirds of a century has gone by since his father, Rehavia, tossed him out of the house when he was a callow 12 year-old, Moussaieff can barely hold back the tears when he talks about his childhood.
He is the oldest son in his family. A sister, Hannah, who owns a jewelry store in Jerusalem's King David Hotel, was born before him. Daniel, the third child, was killed in a battle in Jerusalem during the 1948 war. Another sister, Malcha, married Eliezer Granot, a Knesset member from the left-wing Mapam party, and was slain in 1956 during a terror attack at Kibbutz Sasa. Naomi has a jewelry store in London; Esther lives in Herzliya; Joseph is confined to a sick bed in Los Angeles after living for many years in Hawaii; Aviva operates a jewelry store in Geneva; Nehama lives in Jaffa, and owns the Espresso Bar chain; Shedma, a psychologist, lives in Hawaii; Theresa lives in Jerusalem, and works in the art field; Allon, owner of a Jerusalem jewelry establishment and a money-changer, declared bankruptcy about a year ago.
Like some other family members, Shlomo Moussaieff is dyslexic. He sat hapless in school classrooms, he recalls, unable to learn anything. To all intents and purposes, his formal education ended in first grade. Today he is unable to write, and has trouble reading. Moussaieff can't dial a phone because he can't read numbers, and he doesn't drive - "both because of the dyslexia, and because I didn't want to become the family driver."
None of these seeming handicaps, he insists, really impedes success in the business world. He offers a simple formula for success: "You hire a secretary who does all the things you can't do yourself."
He made up for illiteracy by honing a sharp memory. "I rely on my memory instead of books," Moussaieff explains. "I know the entire Bible by heart. There are 600,000 items on inventory in my jewelry stores in London. I know each one. I know how much it cost, and how much I'm willing to sell it for. I employ bookkeepers, but they end up asking me questions about everything."
Dreaming that his eldest son would become a scholar, the father was bitterly disappointed when he discovered that Shlomo couldn't even write: "He told me all the time that he was waiting impatiently for me to turn 13, so that he could throw me out of the house," Moussaieff recalls.
"According to the Torah, he was obligated to look after me until I turned 13. One day, when I was 12, I decided to cut the process short, and so I told him that I was leaving home. My mother didn't mutter a word - she was afraid that he would hit her."
Moussaieff remembers having a very tough time. In fact, cast out onto the street at the tender age of 12, he set a Moussaieff family record.
"A similar thing happened to my cousins in Shanghai and Manhattan; but they were already 14," he notes with trace of bitter irony. "I was just 12 when my turn came." Yet leaving home, he adds, "is what toughened me. I don't know how things would have turned out for me today had I grown up in the house."
Moussaieff's relations with his father were strained for years. At the age of 16, Shlomo sustained a bad head injury in a fight. After he was released from a prolonged hospital stint, his father refused to let his son back into the house. And Rehavia never sent Shlomo letters during the months he was held captive by the Jordanian army.
Profiting from captivity
Moussaieff's rocky relationship with his father improved somewhat after he was released by the Jordanians. The death of another son, Daniel, in Jerusalem during the war had softened the father.
"I didn't let resentment fester," Moussaieff says, summing up his relationship with his father. "Things happened. That was that. Can you choose your father?"
Rehavia Moussaieff passed away in March 1990 at the age of 96. A day before he died, he phoned his son in London to invite him to his funeral.
"He called me from a hospital in Jerusalem at 10:00 P.M., and said that he was going to die within a few hours," Shlomo Moussaieff recalls. "`As your father,' he said, `I demand that you come to my funeral.'"
Rehavia took care of all the arrangements. "He informed me that there was a flight from London to Tel Aviv leaving very soon, and that if I wanted to make it to the funeral, I had to get aboard," Shlomo says. "He reminded me that my wife had frequent-flyer privileges, and would be able to secure seats on the plane at the last moment. Before putting the phone down, he told me about gold prices - his savings were in gold."
In the end, Rehavia bequeathed all his assets to the youngest son, Allon.
"He loved [Allon]," Shlomo says. "I told my father I didn't want to inherit anything from him. I didn't get any joy from him when he was alive, and I didn't want to profit from his death.
"Soon enough, I learned the hardest part was getting through the nights," Shlomo Moussaieff says, recalling his struggles as a homeless 12-year-old in Jerusalem during the 1930s. "I didn't have anywhere to sleep. I had to find a new hiding place each night. Mostly I slept in buses, but sometimes I just fell asleep on the street. I worked in the morning at a carpentry shop. The owner spoke to me in Yiddish. I couldn't always understand what he was saying, and he didn't pay me enough money to get by."
The young Moussaieff supplemented his income by working the caves in Jerusalem's Sanhedria district: "I stole ancient coins from the caves, and sold them to prominent archaeologists," Moussaieff confesses. "I lived off those coins."
During a foray into one of the caves, he found a large lead casket. He broke it up, and sold the pieces to several traders. British Mandatory authorities uncovered the crime and sentenced Moussaieff to nine months in a juvenile correction institution in Tul Karm. Ironically, the penalty restored the youngster's self-confidence.
"For the first time in my life, I was a king," Moussaieff says, recalling his stay at the institution. "On account of my good memory, I was able to recite entire verses from the Koran. Teachers and students were amazed. Instead of being denigrated as a dyslexic, I was admired."
This pleasant lull drew quickly to an end. Released from the juvenile correction center, Moussaieff found himself back on the street. At the age of 18, he joined the right-wing Etzel militia; he fought, and was taken prisoner, in the Old City of Jerusalem.
As a POW, he used gritty wile to stay alive. His Jordanian captor eventually turned into an important source of his accumulating fortune. At first, the Jordanian wanted to kill him.
"I told him I knew he must be dreaming about marrying a beautiful girl from the city, even though his parents must be forcing him to get engaged to some girl from his village," Moussaieff recalls. "If you don't shoot me, I promised him, I'll help you find a beauty [from the city]." And in fact, during his months of captivity, Moussaieff forked over to the Jordanian soldier the money he needed to afford betrothal with a woman from the city.
Business partners
Freed from the Jordanians, Moussaieff worked nominally in his family's jewelry store in Jerusalem, while earning most of his money in smuggling: "I smuggled gold and antiquities from Jordan to Israel," he confesses. "I was helped on the Jordanian side by the soldier who had kept me captive."
Moussaieff wears to this day a gold ring that is thought to have belonged to Hasmonean royalty.
"I have trouble parting with my antiquities," he explains. "I'm not so much an antiques salesman as I am a collector."
While dealing in antiquities, Moussaieff became acquainted with the late Moshe Dayan. "I used one of his vehicles to transport antiquities," he recalls. "In exchange, I gave [Dayan] some. On occasion, we'd go and work together on excavations."
Moussaieff flirted precariously with illegality. In 1954 he faced charges for having allegedly stolen 1,000 coins and other antiquities from Hebrew University in Jerusalem. He claimed he had paid full price for the items, not knowing they were stolen goods; Moussaieff refused to divulge the name of the seller to the police. He was released from detention only after his wife, Aliza, turned the coins and other items over to the Jerusalem district police.
In 1963, Moussaieff moved to London: "When you smuggle gold and antiquities, you live with a constant fear of being caught. The earth started to quake under my feet; I decided that the best thing to do would be to leave Jerusalem."
After coming to Jerusalem from Austria, Aliza married Moussaieff so that the pair would be able to rent an apartment at rates that were reduced for engaged couples.
"Soon after we were married, I was taken prisoner by the Jordanians," Moussaieff says. "During my year in captivity, I thought about her all the time. I missed her terribly. She was the reason I was able to get through it."
Some references to his wife stir uncomfortable responses that are uncannily like those displayed by Moussaieff when he speaks about his father. Reflections on both subjects are tinged with sadness.
"When I returned from captivity, friends and family threw a party in my honor," Moussaieff says. "Everyone attended, even my father; the only one who didn't show up was my wife. One of my friends informed me that she had a boyfriend. I had a nervous breakdown, and was hospitalized."
Moussaieff continues: "Friends pressured her to come and take care of me. She's a practical-minded woman. She told me that while she didn't love me, she was prepared to take care of me. A short time later, her boyfriend was killed - I don't know the circumstances of his death. A rumor saying that I had killed him spread around Jerusalem. It wasn't true."
Since then, the couple has remained together.
Moussaieff: "She takes good care of me, attending to my needs; but we are more like business partners than husband and wife. Some time ago I asked a psychiatrist whether a woman can remain in love with some man many years after he is killed. He replied that it's possible, that a woman can love a dead man. Perhaps she still loves that boyfriend. We've never spoken about it."
The couple has three daughters. The oldest, Dorrit, is a businesswoman, a jeweler and interior designer.
"Like myself, she's dyslexic," Moussaieff reveals. "I was alarmed when they threatened to kick her out of school. What would she have done out on the street? I gave the principal a diamond, and Dorrit finished school."
Moussaieff admits that his daughters "were raised by their grandmother. Children didn't interest my wife. We were always so busy, and never paid attention to the girls. Dorrit wasn't happy with the rules enforced by [her mother], and so she left home. For six months, I didn't know where she was; I hired private detectives to search for her. One day I saw an edition of the Daily Mail, and discovered that she had married a well-known interior decorator - he was 28, she was 18, and she had already taken over the business."
Dorrit's marriage lasted seven years: "She and I get along superbly because we're both very spoiled," father Moussaieff once told the English press. Today Dorrit is engaged to Iceland's President Dr. Olafur Ragnar Grimsson, 58, and a former political science professor. She has accompanied Grimsson on trips to India and the U.S.
Moussaieff wasn't delighted by his daughter's engagement to this imposing Icelandic statesman: "He's a goy," the father says bluntly.
Dorrit and the president
Dorrit Moussaieff took her time before she acknowledged her involvement with Iceland's president. On a presidential visit to a fishing village in east Iceland in September 1999, Grimsson declared that he was in love with a wealthy brunette who lives in a gorgeous residence filled with antiques in London's fashionable Chelsea area.
"I need some time to develop this relationship," he told one of Iceland's television channels. His wife had died of leukemia a year earlier. "Since she passed away, my life has been hard," he confessed to Iceland's 270,000 citizens.
Grimsson's personal assistant subsequently confirmed to reporters that the president's comments were no slip of the tongue: "In Iceland, we're like swans. We meet someone and remain with him or her forever. The president has nothing to hide," Grimsson's assistant announced.
"I'm fond of him, and am in love with the people of Iceland," Dorrit Moussaieff told the London Times. In an official statement, she acknowledged having visited Iceland as the "guest of Mr. Grimsson and his twin daughters." She added: "I am happy to include Mr. Grimsson and his family in my close circle of friends."
Grimsson and Moussaieff were engaged in June 2000. Iceland's public has been waiting for the wedding since then, but apparently the happy couple is in no hurry. Though Iceland has a permissive society in which about half of the children are born to single mothers, Grimsson's protracted engagement has stirred some questions. Political critics and rivals have started to unleash barbs about how living in sin doesn't befit the country's president.
In England's media, Dorrit Moussaieff is portrayed colorfully as a major player in the jet set. With an ironic nod to Dickens, the press dubs her "Little Dorrit." In October 1999, The Evening Standard described her as a "one-woman soap opera."One of Moussaieff's friends told the Sunday Times that, "when she says that she's met Hilary Clinton, and then the next day spoke with the King of Jordan and Sean Connery ... She's describing her life."
At her jewelry establishment at the Park Lane Hilton in London, Dorrit Moussaieff sells items at prices ranging between 500 and 50 million pounds. But the lower end of this price range, she told the Sunday Times in Novemebr 1992, "won't get you much." Moussaieff owns shares in the London-based Tattler, which focuses on the lives of jet setters. A few years ago, she used the journal as a platform to broadcast her pointed criticism of married life. Why should I make one man miserable when I can make twenty men happy, she wondered aloud in the article.
Shlomo and Aliza Moussaieff's second daughter, Tamar, turned Orthodox: "I sent her to a totally free [secular] school in London," Moussaieff recalls. "But she chose the opposite path." Though she became Orthodox, Tamar decided not to marry, believing that Judaism isn't fair to married woman.
Her father isn't thrilled about this daughter's approach.
"I hate religion," Moussaieff declares. "Religion is an internal matter; it belongs to the individual, it's not external. I don't like the money which the Haredim transfer to Israel. It's basically political bribery. And they don't serve in the army."
He adds a few more remarks about Israeli politics and society: "I don't love the fact that there are Arabs in the Knesset, but I understand that's the price to be paid for democracy. But why are the religious serving in the Knesset? That's not democracy. It's a theocracy."
Recently, Moussaieff clashed with Shas spiritual leader Rabbi Ovadia Yosef. Many years ago, his grandfather had planted a eucalyptus tree near a synagogue in the Bukharan Quarter. Rabbi Yosef issued a halakhic [Jewish law] decree ruling that the tree desecrates Shabbat.
Moussaieff explains: "Young men who came to pray on Shabbat leaned against the trees, and its leaves fell; so he [Yosef] said that it desecrated Shabbat. Attempts to persuade him otherwise were in vain, and so the tree was chopped down, even though it belonged to our family, not Rabbi Ovadia Yosef."
Moussaieff's youngest daughter, Sharon ("Shashi"), lives in Tel Aviv, and is married with two children. Clearly relieved that one of his daughters has a Jewish spouse, Moussaieff recalls how he "greased the wheels" at her wedding. Before the event, Sharon refused to go to a mikveh [ritual bath].
"The rabbi at the wedding asked to see a note from the mikveh. I pumped $1,000 into his pocket so that he'd keep quiet," says Moussaieff.
Exclusive clientele
Shlomo Moussaieff didn't have an easy time amassing his wealth. His fortune, estimated today at $250 million, seemed light years away when he arrived in London in 1963 with little in his pockets other than a license to operate a jewely store in the Hilton. At first, he didn't want to stay: "I didn't have money to buy merchandise. I didn't know English. I didn't like it in the city," he recalls.
Unsure about his future, he was tempted when a jeweler offered him $100,000 for the London store: "I told him that it was a fantastic shop, even though I hadn't sold anything there. I started to plan how I would return to Jerusalem, buy an apartment and deal in archaeology. But then my wife came into the store and said that I was poor and miserable and would remain that way until I turned the place into a profitable business. She opposed selling the store."
Thinking that he had already clinched a deal with Moussaieff, the would-be buyer didn't back down without a fight - the dispute went to court and was resolved via a compromise.
To coax her husband into making the settlement, Aliza Moussaieff promised that if he signed the agreement and then persisted with his attempts to build a business in London, she would try to have another child - perhaps, finally, it would be a son.
"I never got a son out of the deal," Moussaieff recalls. "Nor did I see the $100,000, the sum of the compromise agreement."
He explains: "My wife took some rare coins out of my private collection and traveled to a Swiss expert, who agreed to lend [me] $100,000 on the condition that I allow him to hold on to the coins for a while so that he could write a book about them. My wife returned home and told me that if I wanted the coins back, I'd have to start working."
The turning point in their business, Moussaieff says, came in 1967, when "wealthy Arabs started to flood London and purchase jewelry.
Over the years, the Moussaieffs have had some rather intriguing dealings with Arab customers: "A few years ago, an Arab ambassador came into my store, grabbed some jewels, and wasn't prepared to pay for them. `Jewish blood can be spilled freely,' he told me in Arabic, in front of customers in the store. I understood that I had to act tough. I grabbed him by the trousers and tossed him out of the store. Fifteen minutes later, he returned and purchased the jewels for 10 million pounds. It was his way of apologizing. Had I treated him with kid gloves, there's no telling how it would have ended up."
In 1998, the Iraqi government demanded restitution of what it said was a stolen engraving. Moussaieff claimed to have purchased the item innocently in Switzerland, whereas the Iraqis said it had been robbed from a site in their country. The dispute was settled half a year ago: Iraq paid Moussaieff a fair price for the engraving, and he delivered it to their government.
The Moussaieffs own three jewelry stores in London. They sell expensive items; clientele are usually people interested in jewels worth more than a million pounds. Shlomo believes in keeping the customer satisfied: "Taking money from a patron isn't to rob him; the point is to make him happy. I measure up whoever is standing in front of me, and offer the right jewels ... The art of salesmanship isn't tempting people into buying items; that's too conventional. I let myself get tempted into selling. I help people get rid of their money."
Patrons include Arab aristocracy and movie stars, and also, "during the past five years," Israelis. The Israelis have turned into "a real clientele," Moussaieff says. "They pay large sums without any hassle."
Elizabeth Taylor and the bracelet
Elizabeth Taylor was one of Moussaieff's most famous, and memorable, buyers. She fell for a bracelet offered in one of Moussaieff's stores, tried it on, and went off to her hotel room wearing it.
"I gave her the bracelet before she paid the 1.25 million pounds for it. I trusted her, knowing she would pay," Moussaieff remembers. "That night she phoned me, asking me to come urgently to her hotel. She said she had to see me immediately. I showered, and put on some nice clothes. My wife quipped that there was no way Elizabeth Taylor would want to look at my Bukharan face. But I thought, who knows ... anything can happen!"
Moussaieff continues the story: "I went to the hotel, and found her lying drunk in bed, covered in some rancid oil. She said that she couldn't open the bracelet and take it off ... I tried to open it with a knife. She got scratched, and started to scream. Her breasts dangled in front of me. I couldn't breathe.
"Hotel security personnel dragged me out of the room. They thought I had tried to rape her. I told them that while I wouldn't mind sleeping with her, I was no rapist. They released me, but put me under house arrest. The next morning she apologized, paid for the bracelet, and asked that the incident be kept under wraps."
Though he is generally a candid and mesmerizing conversationalist, Moussaieff keeps mum about a few sensitive subjects. Gaps in an interview with him reflect a family trait: As a rule, members of the Moussaieff prefer to pursue business matters discreetly.
Ori Moussaieff, who came to Israel from the United States a year ago to try to track down lost assets of the (Jerusalemite grandfather) Shlomo Moussaieff's legacy, says that it's still too early to talk about the effort: "I don't have all the information yet, and the process is still in motion," he explains.
Shlomo Moussaieff from Herzliya is also circumspect about the inheritance hunt; before opening his mouth, he hedges his words. Now aged 74, he was born in Jerusalem and traveled to the U.S. when he was 17. Like many others in the family, he dealt in jewels. He came to Israel in 1969 and tried to run a jewelry business in the country, but gave up on the idea after two years.
"They're all swindlers here," he reflects bitterly. "After being cheated a few times, I decided it wasn't for me."
This Moussaieff then took his jewelry business to Hawaii - but he returned to Israel in 1985, and has remained in the country since. He's devoted all of his time during the past year to tracking down the lost inheritance.
Another family member launched the same hunt a few years ago, and didn't get anywhere. The Herzliya Shlomo Moussaieff, however, is deterred neither by failed past efforts nor enduring family skepticism about the hunt.
Nehama Moussaieff, the sister of London's Shlomo Moussaieff, shares her sibling's belief that the search will lead ultimately to a dead end.
"Let them look for treasure," she scoffs. "I don't believe they'll find anything. Everything is already known; nothing was hidden in the inheritance. In any case, the whole thing doesn't interest me."
SUBSCRIBERS JOIN THE CONVERSATION FASTER
Automatic approval of subscriber comments.

NOW: 40% OFF
ICYMI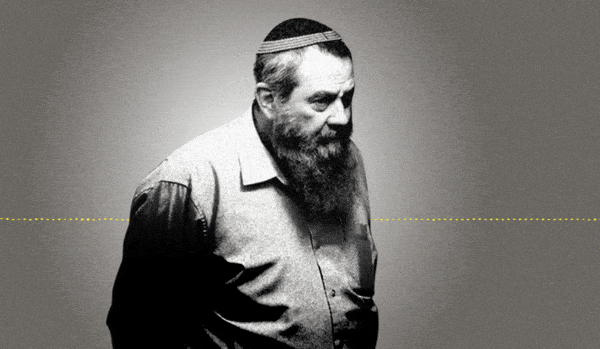 Jewish Law Above All: Recordings Reveal Far-right MK's Plan to Turn Israel Into Theocracy
Why I'm Turning My Back on My Jewish Identity
Down and Out: Why These New Immigrants Ended Up Leaving Israel
The Reality Behind 'The White Lotus' Sex Work Fantasy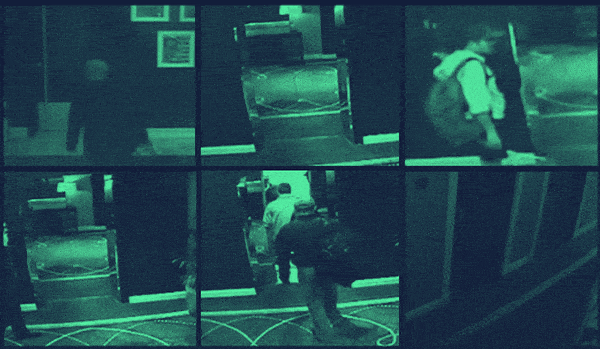 This 'Dystopian' Cyber Firm Could Have Saved Mossad Assassins From Exposure
Comeback Kid: How Netanyahu Took Back Power After 18 Months in Exile