Enduring Love
She grew up in Israel as Margalit Azran, became a star named Maya Casabianca - who dazzled Paris in the 1960s - and had a secret affair with Farid Al-Atrash. Her autobiographical book was recently published and Casabianca, at home in Haifa, is currently at work on a new album in which she performs her lover's songs
After years in which she did not appear on stage - for one thing, because asthma kept her confined to bed - Maya Casabianca had a dream: "In the dream, [singer] Farid al-Atrash came to me and said, `Get up, get up! Write our story.' And then everything changed. I, who came from a religious family, had been afraid of being exposed, but I got up. I wrote for 10 years and I also went back to singing."
The book that Casabianca wrote about her life, about her career as a singer who conquered the stages of Paris in the 1960s, and about her long love affair with Al-Atrash, came out last month. "Ani Vehu" ("He and I") was published, in Hebrew and Arabic, by the Arabic culture department of the Ministry of Science, Culture and Sport.
"It's the story of an artist who gained wealth and fame and had lovers falling at her feet. But it was love that guided her fate to a mighty bond with the beloved, [that continued] even when he was in the next world," writes Yitzhak Aviezer, the man to whom Casabianca dictated her autobiography, in the introduction. "The reader finds that their ardent and passionate love remains very palpable."
A huge portrait of Al-Atrash inscribed, "Yours forever," hangs in Casabianca's apartment on the edge of Haifa's German Colony. The apartment is filled with carpets, velvet drapes, elegant furniture, beautiful objects and pictures of her and her love from their glory days. On the wall are posters announcing her appearances at the Olympia Hall in Paris, as well as in Iran, Syria, Lebanon, Spain and the Soviet Union, and photos from the days when she lived with Al-Atrash in his mansion in Hamdoun, Lebanon.
Casabianca is proud of the 320 songs she recorded in the course of her career. At present, she is working on a new collection of songs from Al-Atrash's repertoire.
"In all modesty, not everyone can sing Farid's songs. He had a three-and-a-half-octave range. He was a genius. His songs are still right for the times even 50 years after he sang them, and they'll also be right in the future, because they talk about different periods in a person's life. It was my great good fortune to personally get to know this brilliant and humble man. He was a rare person and a great musician. He was the Tchaikovsky of the Middle East and he had a very unique voice."
Casabianca spends her days rehearsing, training her voice and keeping in shape with the help of a treadmill and other exercise equipment in her study. "That's why I don't look my age - 56," she says, adding that every evening, she walks from her home to Eliahu cave, on the slopes of Mount Carmel, and from there to the sea. "People recognize me on the street, but they don't make a big deal of it. When I get back home, I feel like a new person."
She says she misses Beirut and the other Arab countries where she used to appear in concert: "But today, even if they invited me, I wouldn't go. I'm afraid that some extremist could put a bullet in me. Even in those days, I was careful not to let anyone know I was Israeli and whenever I sang, `Ave Maria,' I always made the sign of the cross, just to be sure - so they'd think I was a Christian."
Young Margalit
Casabianca calls her life a "Cinderella story." She was born in Casablanca, Morocco, and was three when her parents moved to Paris. She accompanied her aunt and uncle, whom she believed at the time to be her biological parents, to Israel. Her name was Margalit Azran. She lived in temporary housing in Pardes Hannah.
"I don't have any memories of what it was like there, but my aunt told me how hard it was for them. In Morroco, she was the wife of a port supervisor and they were quite well-off. She just couldn't stay in Pardes Hannah." The family tried its luck in Haifa, remaining there for several years, but when Azran was 11, they moved to Paris.
It was in the French capital that Margalit's parents finally revealed their true identities. She lived with them in a fancy building; on the floor above lived a famous producer who was also one of the directors of the Philips record company.
"He heard my singing and was so overwhelmed that he bowed before me," she recalls. "I think that what did it for him was my voice, which was very strong and realistic and reminded him of the voice of the singer Dalida. We were both Sephardi, we were very similar physically - small and dark - even though I was 18 years younger. We both had an accent that came from Arabic and he immediately wanted me to sing for Philips."
Changing her name to Maya Casabianca, she began recording and performing with Philips' sponsorship. The company was determined to turn her into Dalida's successor and to make her just as great a star. Casabianca worked countless hours and instead of going to school, she studied with a private tutor hired by the company. Photos from those days show her sitting at the hairdressing salon, reading sheet music. "I didn't have a minute to breathe," she remembers.
The effort paid off. Before long, there was no one in France who didn't recognize the teenage singing sensation. In surveys done by music magazines and radio stations, Casabianca was considered more popular than even Edith Piaf and Charles Aznavour. At any given moment, three or four of her songs could be found on the hit parade, usually with one in the top spot.
The press loved the very pretty young woman and she appeared on the covers of magazines in many countries, including Syrian women's magazines. Years later, it was there that her Israeli identity was discovered and she was forced to flee Damascus after Syrian intelligence, suspecting that she was working on behalf of Israel, summoned her for interrogation. Singer Al-Atrash, who was born in Syria, used his connections in his homeland to facilitate her escape.
The die is cast
Meeting Al-Atrash changed her life. Their initial encounter occurred at the first party that Philips held in her honor. "Who else was there?" she writes. "The Algerian-born German producer Max Berger. At the time, he was about to shoot a movie with Al-Atrash. Looking back, I know that the course of my life was determined at that party, that my fate was sealed there. In the midst of all the excitement, as I was floating like a feather among the guests, I never would have guessed that I was meeting the man who would become a dominant person in my life."
Berger introduced her to Al-Atrash, whose offer of a drink was politely rebuffed by the young girl who told him that she didn't drink alcohol ("aside from champagne," she says). Undaunted, he continued trying to woo her and showered her with attention.
In the book "He and I," Casabianca describes at length the marvels of life with the Arab singer-prince, who was the nephew of Sultan Fahd al-Atrash, a leader of the 1925 revolt against French rule in the Levant.
Though she had already performed in Belgium, Switzerland, Holland and Luxembourg before making her first trip to Beirut, Casabianca was still bowled over when the luxurious Mercedes that Al-Atrash had waiting for her at the airport brought her to a palace, where she found "red velvet chairs, huge crystal chandeliers. I'm stunned for a few seconds and then I'm back in the 20th century... with a prince warmly welcoming me with a brilliant smile, with a hug and kisses, as Eastern men do."
It all began as a friendship, she says, and then a few years afterward, developed into a real romance that lasted four years, until Al-Atrash's death, at about the age of 60 (his birthdate is variously given as 1915 and 1917), in 1974. She says that she was the last in a distinguished list of lovers that included the wife of King Farouk of Egypt, Egyptian dancer Samia Gamal and Egyptian actress Fatan Hamama. "He was my artistic advisor and my emotional support," says Casabianca.
Al-Atrash started singing when he was a young boy, she explains: "His sister was the great singer, Asmahan. His mother fled Syria with him and his sister and went to Egypt where he lived in total poverty. He never studied music, but he did whatever he could to make it as a singer."
Eventually, he became one of the most well-known and beloved Arab artists among Israeli fans as well.
Casabianca says that her singing talent was also discovered when she was still in her childhood. At school in Haifa, the group of girls she hung out with used to skip class once in a while to sit together and talk in another classroom. On one such occasion, she started singing. A teacher who was searching for the missing girls followed the sound and was left standing, in awe, when he finally found them.
"The next day, he called my aunt and said to her, `Madam, this girl must become a singer. He never dreamed that posters of me would cover the streets of Paris one day."
`Hatikva' in Moscow
One reason Casabianca left Paris and returned to Israel is that her daughter, Natalie, and her two grandchildren live here. She declines to give any more information about them.
"My daughter is a very private person and she doesn't like publicity," Casabianca explains, but reveals that Natalie's father was Casabianca's producer, the director of Radio Monte Carlo, and a close friend of Al-Atrash.
"Farid told him, `I want to help you develop her talent,' and the truth is, that as soon as he started advising us, every song of mine became an international hit and my name shot to the top."
Asked whether she misses all that excitement, Casabianca replies, "Singing is a very cruel profession." But the nostalgia in her voice is unmistakable, and she pulls out thick albums containing clippings of interviews with her, certificates of appreciation from the governments of France and England, photos of performances and pictures of her with world leaders, as well as letters and telegrams. Among the latter is one sent to her by a senior French politician just before she embarked on a tour of the Soviet Union in 1967; in it, he urges her not to forget France and to make sure to return because, "The French people won't stop missing you."
The official invitation from the cultural minister of the Soviet Union was for eight performances, "but it ended up being 42 sold-out shows," Casabianca recalls. "The shows took place right after the Six-Day War. Of course, the Russians didn't know that I was an Israeli. For them, I was the French star and I performed together with the Bolshoi there. Brezhnev, Kosygin and cosmonaut Yuri Gagarin were among the 6,000 spectators who came to see me at the farewell performance and, naughty girl that I was, I decided that this was the place to sing `Hatikva' for them."
After the show, the singer recalls, "The cultural minister came up to me and asked me what that song was and why she didn't know it from my rehearsals. I told her that it was my improvisation on Smetana, because it is so very similar, and she was so impressed that she gave me a tea samovar as a gift and sent me to the airport with a special escort as if I were the prime minister."
Casabianca says that she was the first to sing Sephardi songs in France - a move made largely with Al-Atrash's encouragement. He also consented, especially for her, she says, to change some of his songs and adapt them to French so that she could sing them. She sang his "Ya Gamil" in five different languages - Arabic, Hebrew, French, Turkish and Parsi - performing it once at the palace of the Iranian Shah and later at the home of the Shah's mother. At the end of the performance, the Shah's mother presented her with a diamond ring as a token of her appreciation.
Al-Atrash - "who really respected me and guided me in my art and in all other areas of life as well" - never married, and he and Casabianca split up shortly before he died of a heart attack in 1974. She says he kept in touch with her through phone calls and letters until the day he died.
"We hid our relationship from my family and from his because we were afraid of the reactions we'd get," says Casabianca. "Even though Farid knew I was Jewish, it never bothered him."
She describes him as an extraordinarily warm person who knew how to adapt to whatever type of society or environment he found himself in. He was always surrounded by people and counted many Jews among his friends. He did not visit Egypt, the place where his career originally took off, very often, preferring Beirut and Paris where he frequented the nightclubs and led a glittering social life.
She and Al-Atrash divided their time together between his home in Beirut and her home in Paris, where he would come after filming a movie in Egypt or recording more songs in Beirut. She would stay in his mansion when she was performing in the Middle East. He called her "Nile Princess" and taught her to sing accompanied only by an
oud, without an orchestra.
"Singing is the hardest profession there is," she declares. "When you're up, everyone is your friend, and when you're down, they forget you very quickly."
Al-Atrash was very jealous, Casabianca adds, and used to show up at her home with no prior notice in order to make certain that she was sleeping alone: "He was a very sensitive man," she says, who also took his profession to heart.
`What more can I ask?'
"I always gave my all on the stage," says Casabianca, remembering that once, she even collapsed on stage, and frequently had a hard time making it back to her dressing room because she was mobbed by fans. "Use emotion to bring your songs to life," Al-Atrash used to say to her.
Casabianca's popularity - 38 million records sold and royalties that still provide her with a living - earned her a special retrospective on French television as well as an entry in the French encyclopedia of "Who's Who," where she is listed alongside the country's most illustrious generals, writers, politicians and artists.
She says she once showed this encyclopedia to Golda Meir when they were having a cup of tea together. Meir was amazed to see the little girl from Haifa appearing along with Charles de Gaulle and Georges Pompidou.
"What more can I ask after all that I enjoyed in my career?" she sighs on the balcony of her Haifa home. "All that I want now is to live as an ordinary woman and to keep singing from the heart."n
SUBSCRIBERS JOIN THE CONVERSATION FASTER
Automatic approval of subscriber comments.

NOW: 40% OFF
ICYMI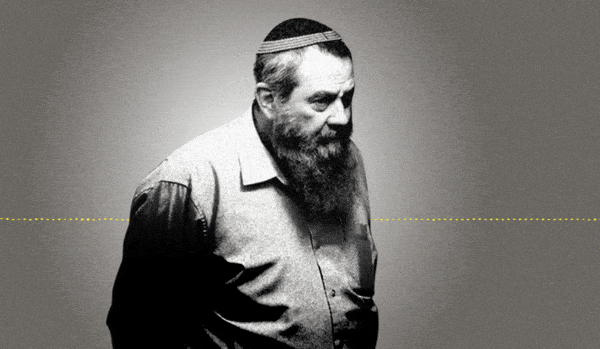 Jewish Law Above All: Recordings Reveal Far-right MK's Plan to Turn Israel Into Theocracy
Why I'm Turning My Back on My Jewish Identity
Down and Out: Why These New Immigrants Ended Up Leaving Israel
The Reality Behind 'The White Lotus' Sex Work Fantasy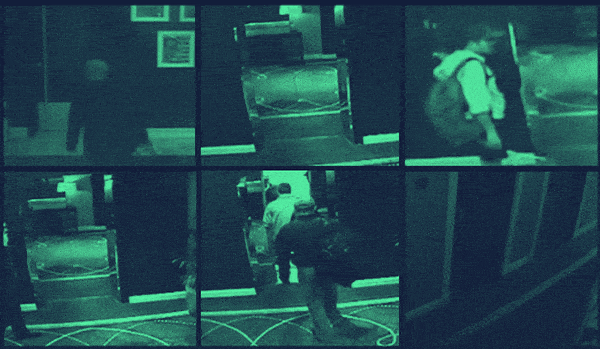 This 'Dystopian' Cyber Firm Could Have Saved Mossad Assassins From Exposure
Comeback Kid: How Netanyahu Took Back Power After 18 Months in Exile